Just A Little Boy

– Sergio Mihanovich

A sweet, touching ballad with a lyric that describes a lonely young boy full of wishes. Full vocal track and exclusive Minus You practice track without vocals available.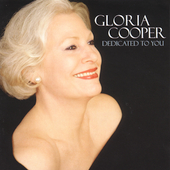 All selected items will be available for download after purchase.
Recording:

Gloria Cooper - Dedicated To You

Recorded on:

October 1, 2004

Label:

Origin (82450)

Concert Key:

B-flat

Vocal Range:

Alto, F3 to A4

Style:

Ballad
Vocal - Gloria Cooper
Flugelhorn - Don Sickler
Tenor Sax - Wayne Escoffery
Piano - Gloria Cooper
Guitar - Freddie Bryant
Bass - Tim Givens
Drums - Vince Cherico
Just A Little Boy
is a charming ballad with a simple melody that leaves plenty of room for rhythmic interpretation. Our audio excerpt begins with the instrumental interlude two measures before Gloria Cooper, the vocalist and pianist, begins singing the opening melody chorus for a second time. Don Sickler's arrangement of this piece shows how easy it is to customize this song for your own personal style. Gloria begins with a rubato first chorus accompanied by herself on piano, but as evidenced in her second chorus, this ballad sounds just as beautiful with a more complicated arrangement (the flugelhorn improvises around the melody for the second chorus). This recording then features lovely solos from Gloria on the piano and Don on flugelhorn. The out melody chorus is carefully arranged for two horns to fill around the melody.
Lyric Description:
This touching lyric by Sergio Mihanovich is both sad and hopeful in its description of a lonely little boy who, with innocent and childish optimism, wishes on the moon, hoping that his fortunes will change.
No-Vocal Version:
This version begins with the two measure instrumental introduction that sets up a chorus on Gloria's recording, the same way the lead sheet starts. The head is accompanied by the full rhythm section and flugelhorn fills, and subsequently repeated with the flugelhorn and tenor saxophone fills described above. This gives the singer an opportunity to practice the melody twice and respond to the instrumental fills. This version ends like the original recording. When working with this version, the singer should use open phrasing, lay back on the time and try to avoid rushing.
If another key would be better for you, send the key you'd like to
Don
and we'll post the transposition on the website for purchase. If you're not sure which key is best, send us your range and we'll work with you to figure out the best key.
Don Sickler: "Composer Sergio Mihanovich was born and grew up in Buenos Aires. When we visited him there, in 2000, he told us about his childhood, that he would write musical plays and perform them for his family and neighbors.
Just A Little Boy
sounds like it was inspired by those years. My wife Maureen and I spent a week with Sergio, listening to and transcribing his melodies and harmonies. Luckily, we recorded many of those conversations, so I hope to bring some of his stories out on jazzleadsheets.com."
Check out other titles from this
album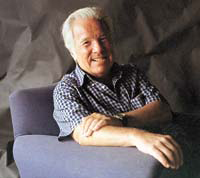 May 8, 1937 – May 7, 2012
Sergio Mihanovich was a beloved composer in his native Buenos Aires. In Argentina, Sergio was active in many areas: writing soundtracks for Argentine films and theatrical productions; working in nightclubs; recording in both jazz (performing and recording with saxophonist Gato Barbieri) and pop settings; as an educator; and as a writer of both music and words. In the 1960s Sergio lived in the United States for a time, writing the songs that eventually became part of the Second Floor Music catalog and working as a pianist/vocalist/composer. Read more...