Johnny Red

– John Webber

An angular medium swinger with a tricky melody in a decidedly Monk-ish vein.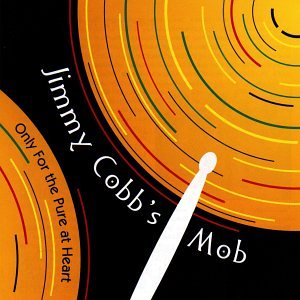 All selected items will be available for download after purchase.
Recording:

Jimmy Cobb - Only For The Pure Of Heart

Recorded on:

January 10, 1998

Label:

Fable/Lightyear (54264-2)

Concert Key:

B-flat, No key center

Vocal Range:

, to

Style:

Swing (medium)
Guitar - Peter Bernstein
Piano - Richard Wyands
Bass - John Webber
Drums - Jimmy Cobb
Johnny Red's angular melody and stop-and-start rhythms immediately place this song in a style influenced by Thelonious Monk. The changes are also highly Monkish: largely based on II-V7s, but not always establishing a strong key center. Though the key of B♭ is suggested in much of this song, the melody and changes are twisty enough that our lead sheets have no key signature.

The A, B, and D sections of this 32-measure song begin the same, but move in different directions starting in the fifth measure. The end of A leads back to B♭, but the B section finishes in A♭ major and the last chord of D is A♭7. The C section (bridge) starts with a development of the A section theme for four measures, followed by four measures of half notes over chromatically descending changes.
The first recording of
Johnny Red
was in 1991, by alto saxophonist Christopher Hollyday on his album "The Natural Moment." Hollyday's fifth album as a leader already at the age of 21, this session featured John Webber alongside pianist Brad Mehldau and drummer Ron Savage. This earlier version of
Johnny Red
differs from the Jimmy Cobb recording: the D section is the same as the A section, with an abrupt ending on the out head.
For another John Webber song from "
Only For The Pure Of Heart
," check out
Riverside
.
On the recording, guitarist
Peter Bernstein
plays the entire melody. He plays two-note voicings on the half notes in the second half of C, all major thirds; he also harmonizes the last note of the melody. These voicings are shown in our guitar lead sheet.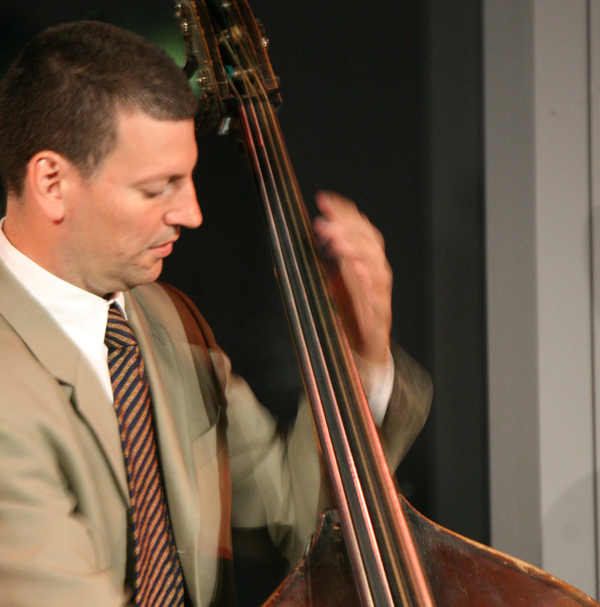 born on August 5, 1965
John Webber continues the tradition of strong bass players, hailing from the Midwest with his strong but relaxed and melodic style. Born in St. Louis, Missouri, John grew up in the Chicago suburb of Wheaton, Illinois, where he took up electric bass at age 10; by 15, he was playing contra bass. During his time in Chicago, he steadily built a reputation as one of the strongest young bass players on the scene and worked paid gigs as early as high school with musicians like Jodie Christian and Von Freeman. Read more...