Riverside

– John Webber

A stop-time swinger with a classic hard-bop sound. The eight-measure phrases never resolve to the tonic, which is reserved for the coda.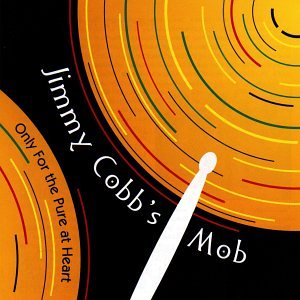 All selected items will be available for download after purchase.
Recording:

Jimmy Cobb - Only For The Pure Of Heart

Recorded on:

January 10, 1998

Label:

Fable/Lightyear (54264-2)

Concert Key:

F

Vocal Range:

, to

Style:

Swing (medium up)
Guitar - Peter Bernstein
Piano - Richard Wyands
Bass - John Webber
Drums - Jimmy Cobb
Like many of John Webber's songs, this one has a classic hard-bop sound. The A and C sections of this 32-measure AABC form feature a dialogue between two-note melody phrases and single rhythm section stop-time figures. The melody rises here, and then descends through the last three measures of these sections in a bebop-ish fashion. The bridge, which goes to 4-feel in the rhythm section, is also more bebop-ish. The changes are essentially cyclical: the eight-measure phrases have no resolutions at the end but instead modulate back to the beginning of the next section. They're relatively diatonic, with some half-step approach and tritone substitute II-V7 motion.

The bridge starts in A♭. The eighth measure of the C section has F in the melody harmonized with E♭7, which is extended for four measures with a drum solo fill before the solos—though the solo form has only one measure of E♭7 at the end. There is a coda that holds the E♭7 for two measures and continues holding two-measure chords descending in half steps to C, finally resolving to F.
"
Only For The Pure Of Heart
" was the first of Jimmy Cobb's albums with the ensemble name Jimmy Cobb's Mob. The same lineup plus
Eric Alexander
recorded the Milestone album "Cobb's Groove" five years later. However, "The Original Mob" recorded for Smoke Sessions in 2014 has Brad Mehldau on piano instead of
Richard Wyands
.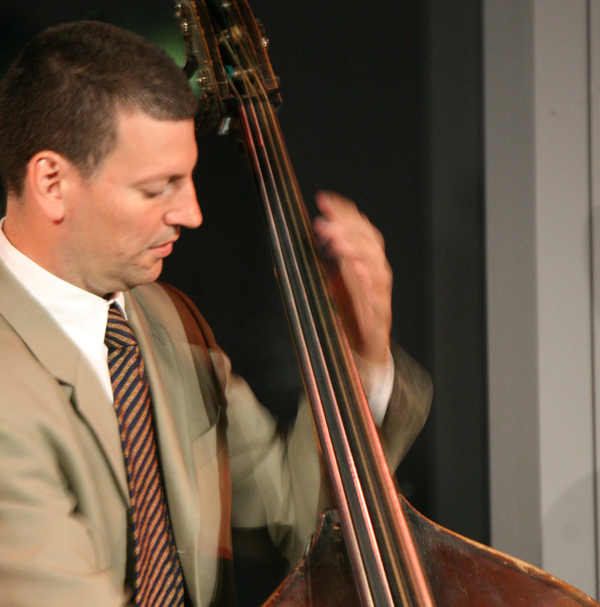 born on August 5, 1965
John Webber continues the tradition of strong bass players, hailing from the Midwest with his strong but relaxed and melodic style. Born in St. Louis, Missouri, John grew up in the Chicago suburb of Wheaton, Illinois, where he took up electric bass at age 10; by 15, he was playing contra bass. During his time in Chicago, he steadily built a reputation as one of the strongest young bass players on the scene and worked paid gigs as early as high school with musicians like Jodie Christian and Von Freeman. Read more...