In A Dream

– Norman Simmons

This lyrical medium-up song packs several subtle modulations into a 40-measure form with a standard-esque melody. Though written in 4/4, the recording begins with a chorus in 3/4 featuring piano. Our audio clip starts with the horn melody.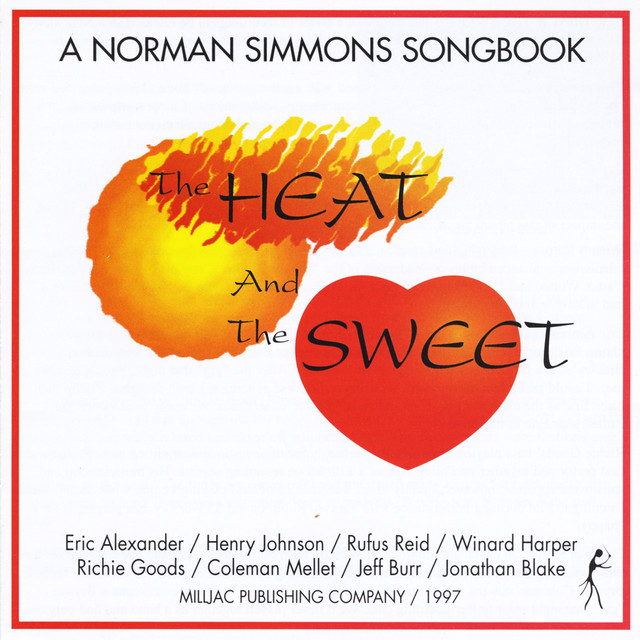 All selected items will be available for download after purchase.
Recording:

Norman Simmons - The Heat And The Sweet

Recorded on:

May 27, 1997

Label:

Milljac (MJP 1007)

Concert Key:

E-flat

Vocal Range:

, to

Style:

Swing (medium up)
Tenor Sax - Eric Alexander
Piano - Norman Simmons
Bass - Richie Goods
Drums - Winard Harper
In A Dream
is a great example of the lyrical side of Norman Simmons. This song is almost in the style of a Great American Songbook standard, but spiced with a few unpredictable harmonic shifts. The form is 40-measure AABCD, with C being similar to the first A. The A section begins with a diatonic melody in E♭ with several tasteful passing chords, on the second A, B7 in the sixth measure is used to briefly modulate to E major. The bridge begins with a pedal point in G major before modulating again to B♭ and A. The E section eventually ends up back in E followed by some parallel major chords leading back to E♭.
The lyricism and relative simplicity of the melody really holds this song together and makes all the modulations particularly smooth and subtle, emphasizing the album's title, "
The Heat And The Sweet
."
This recording begins with a chorus in 3/4, with the piano playing the melody. The last four measures switch to 4/4 (a metric modulation in which the measures keep the same speed), and the tenor sax comes in for the melody again in 4/4. Though written in 4/4 on our lead sheet, this song works equally well in both meters.
May 1997 was a very busy month for
Eric Alexander
. On May 7th and 8th he recorded two High Note sessions, both featuring organist Charles Earland and trumpeter
Jim Rotondi
: Earland's "Cookin' With The Mighty Burner" and his own "Alexander The Great", the latter also with
Peter Bernstein
on guitar.
Alexander recorded again as a leader on May 20th and 21st; this album, "Mode For Mabes," featured pianist Harold Mabern with the same front line as the then-recently formed sextet One For All. Three days later (and three days before Norman Simmons' session), Alexander played again with Earland on an all-star concert in Chicago recorded as "Charles Earland's Jazz Organ Summit," which also featured sets by Dr. Lonnie Smith, Johnny Hammond Smith, and Jimmy McGriff.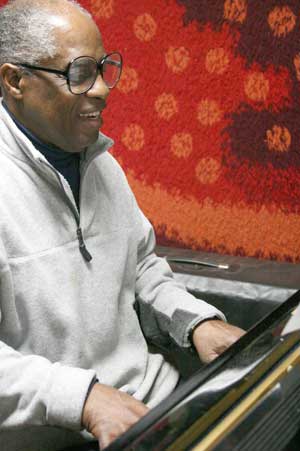 October 6, 1929 – May 13, 2021
Accomplished soloist, accompanist, composer and educator, Norman Simmons is well known as a pianist with an great ability to connect with jazz singers. Born in Chicago, Simmons taught himself piano and at age sixteen enrolled in the Chicago School of Music. He formed his own group in 1949 and began recording in 1952 when he worked as a house pianist for Chicago clubs The BeeHive and the C&C Lounge. During this period, his first recordings were under the leadership of tenor saxophonists Claude McLin, Paul Bascomb and Coleman Hawkins. Read more...