Hard Groove

– Paul Gonsalves

An exciting uptempo swinger with a fun head. The changes are similar to the standard But Not For Me. A transcription is available of Paul Gonsalves' solo; it also includes his trading with Nat Adderley.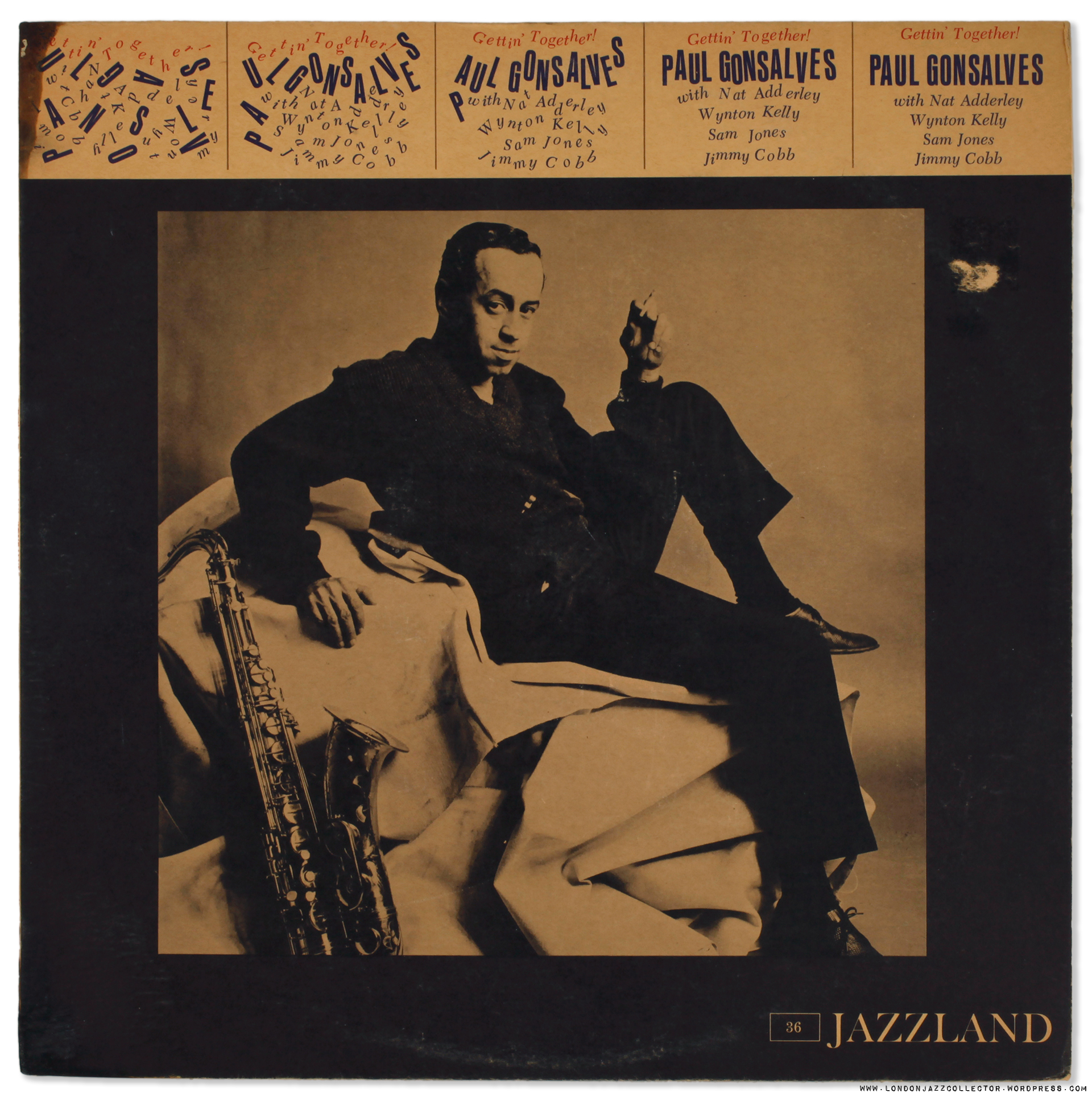 All selected items will be available for download after purchase.
Recording:

Paul Gonsalves - Gettin' Together

Recorded on:

December 20, 1960

Label:

Jazzland (JLP 36)

Concert Key:

B-flat

Vocal Range:

, to

Style:

Swing (uptempo)
Cornet - Nat Adderley
Tenor Sax - Paul Gonsalves
Piano - Wynton Kelly
Bass - Sam Jones
Drums - Jimmy Cobb
This song takes its chord changes from one version of George and Ira Gershwin's
But Not For Me;
another song with similar changes is
Tadd Dameron's
Tadd's Delight.
The melody of
Hard Groove
captures Gonsalves' unique rhythmic feel, with a charming half-step "wiggle" on the first two measures. The last two measures of the head in are a break for the first solo; on the out head they are replaced by the coda, an extension of the melody that fills the break into a final chord. This recording begins with an eight-measure drum solo intro.
A transcription of Gonsalves' solo and trading is available; click on the Solos tab for more details.
"Gettin' Together" was Gonsalves' third full album as a leader. The only other recording with Gonsalves and Nat Adderley is a Duke Ellington session from 1965. "Gettin' Together" is a fitting title for this album, as Paul and Nat's unique, exciting sounds complement each other very well. This rhythm section, differing from Miles Davis' rhythm section of the time in Sam Jones on bass instead of
Paul Chambers
, first recorded together on Nat's album "That's Right" from August of the same year, and were later to appear on Wynton Kelly's self-titled 1961 trio album for the Vee Jay label.
Our four-page solo transcription
clip
includes not only Paul Gonsalves' two choruses, but also his half of the two trading choruses. Paul and Nat trade fours for a chorus, then twos for a chorus before the out head.
This is a classic Gonsalves solo, with all his unique uptempo mannerisms. Particularly notable is an angular, descending high-register line, not unlike one of Eric Dolphy's signature patterns; it's played at the beginning of the D section in both solo choruses and the chorus of fours, as well as a variation in the second half of the B section on the chorus of twos. On the D section of this chorus Gonsalves plays a rhythmic bluesy phrase reminiscent of his famous
Diminuendo And Crescendo In Blue
solo. Articulations are clearly shown in this transcription, so you can really get into what defines Gonsalves' style.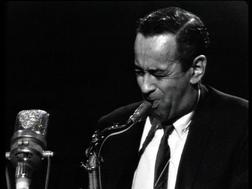 July 12, 1920 – May 15, 1974
A unique and very individual tenor saxophonist, Paul Gonsalves was born in Boston, MA, and raised in Pawtucket, R.I. Back in Boston, he was featured with the Sabby Lewis band, and after Army service (1942-1945) he made his first recording with Sabby Lewis in March 1946. Later that year he joined the Count Basie band, replacing Illinois Jacquet. He made his first official recording with Basie on January 3, 1947. He remained with Basie into 1949, then joined Dizzy Gillespie's bop-oriented big band later that year, recording with them on November 21, 1949, and January 9, 1950. Read more...