Get Away Blue

– Chris Swansen

This tricky song, which travels between 5/4, 4/4 and 3/4, is a good introduction to the fascinating writing style of Chris Swansen.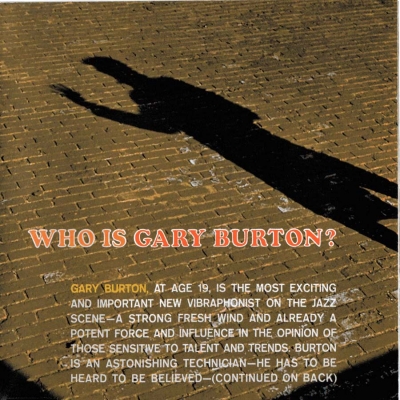 All selected items will be available for download after purchase.
Recording:

Gary Burton - Who Is Gary Burton?

Recorded on:

September 15, 1962

Label:

RCA Victor (LPM 2665)

Concert Key:

No key center

Vocal Range:

, to

Style:

Swing (medium up)
Trumpet - Clark Terry
Valve Trombone - Chris Swansen
Alto Sax - Phil Woods
Vibes - Gary Burton
Piano - Tommy Flanagan
Bass - John Neves
Drums - Joe Morello
With its meter changes, this song was way ahead of its time. The form goes from eight measures of 5/4 to eight measures of 4/4, back to eight measures of 5/4, four of 4/4 and six of 3/4. However, because of its even-numbered phrases and relatively simple chord changes, the tune is relatively easy to follow. While it does not settle into one key center, it is entirely based in II-V7s. The 5/4 and 3/4 sections consist of repetitive II-Vs that shift up or down by half steps, while the 4/4 sections move around more irregularly. Repetitive motion in the melody and rhythm section is used to accent the irregular meters of the piece, and the drums and bass continue with these hits throughout the solos to clearly mark the form.

On the recording there is an involved three-horn arrangement with backgrounds, multiple send-offs for the drum solo, and harmonies on the 5/4 and 3/4 sections of the head.

Although titled Get Away Blues on the Burton album, the Swansen family says that was a mistake. The correct title is Get Away Blue.
"Who is Gary Burton?" was Gary's second album as a leader, and the first album to feature the playing and composing of
Chris Swansen
. It is interesting to note that the only soloists on this song are Burton, Swansen and drummer Joe Morello, who was at the time proving his mastery of odd meters in Dave Brubeck's quartet. Though it would be fascinating to hear Clark Terry, Phil Woods or pianist Tommy Flanagan soloing on this, it was slated for release on an LP, which had time constraints.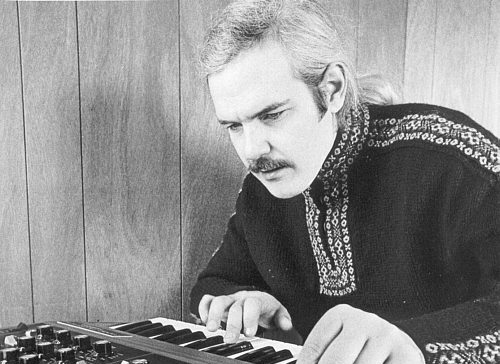 February 25, 1939 – December 4, 1995
Chris Swansen was a musician and composer who is perhaps best known for his contributions to the early development of the Moog synthesizer and as one of the first composers to write for the instrument. Read more...