Chris Swansen
February 25, 1939 – December 4, 1995
| | |
| --- | --- |
| Instrument | trombone, Moog synthesizer |
| Birthplace | Milwaukee, WI |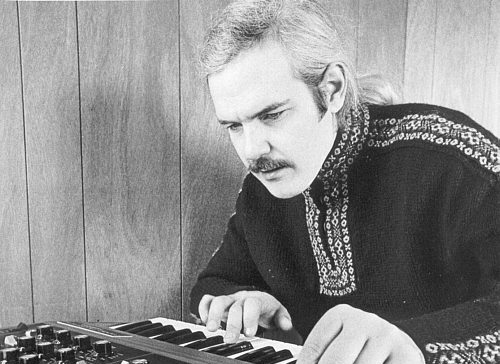 Chris Swansen was a musician and composer who is perhaps best known for his contributions to the early development of the Moog synthesizer and as one of the first composers to write for the instrument.
Born in Milwaukee, WI, Chris came to the East Coast to study music at Dartmouth, where he graduated in 1961; upon graduation, he went to pursue music further at Berklee College of Music. In 1963, Chris was the first jazz composer to study at Tanglewood, the Boston Symphony Orchestra's summer home in western Massachusetts; there, he studied composition and conducting under classical legends like Gunther Schuller, Aaron Copeland and Yannis Xenakis.
During the mid-1960s, Chris performed and recorded with a number of big names in jazz like saxophonists Joe Henderson, Lew Tabackin and Phil Woods, vibist Gary Burton, and bassist Steve Swallow. Through this time, he held the jazz trombone chair in the big bands of Stan Kenton and Maynard Ferguson. On commission, he wrote for the BBC, Stan Getz, Westdeutsch Rundfunk, Phil Woods, and the Los Angeles Orchestra. From 1968 to 1975, he became the composer-in-residence and music director of the experimental music studio at the R.A. Moog company. In this position, he worked to develop and perfect the first live-performance synthesizer. He gave the world premiere performance of the Moog synthesizer at the Museum of Modern Art (New York) in 1969, which he followed up with over 200 concerts and clinics nationwide.
In 1975, Chris released two solo synthesizer albums. Soon after, he received a composition grant from the National Endowment for the Arts. In 1979, Chris began working on several pieces with Phil Woods, including a new work that Chris composed for Phil and two duo albums, including "Piper At The Gates Of Dawn" (released in 1984) which was nominated for the Grammy award for Best Jazz Group. Other collaborations in the 1980s included Robert Moog and singer Janet Planet.
Chris turned to oil and watercolor painting in 1988 and had considerable success in the field, selling his work to private collectors throughout the US. His final CD, "Watercolor of Brazil," was released posthumously in 1996.