Gargoyles

– Renee Rosnes & Walter Weiskopf

This song has an ominous sound, with a floating melody over an incessant rhythmic pedal point; it's unpredictable, with no key center. Renee Rosnes has recorded it three times; our lead sheet works for all versions.
Recording:

Billy Drummond - The Gift

Recorded on:

December 23, 1993

Label:

Criss Cross Jazz (1083)

Concert Key:

No key center

Vocal Range:

, to

Style:

Swing (medium up)
Tenor Sax - Seamus Blake
Piano - Renee Rosnes
Bass - Peter Washington
Drums - Billy Drummond
This song is well-titled, as it has an ominous sound due to its static melody which floats over an incessant pedal point. This pedal point is a repeating two-measure rhythmic figure in mostly dotted quarter notes, starting on the "and" of beat 1. It continues throughout the entire 14-measure A and C sections, while the melody lurks in long tones and pounces with a brief rhythmic figure in the sixth measure. The pedal point stays on D in the first six measures, followed by descending root motion from Em7; each chord is two measures long. The second A section has different chords in the last six measures (ascending instead of descending), but the melody is the same.

There is no key center; the melody and harmony are quite unpredictable. A measure of 6/4 with a convoluted eighth-note line prefaces the bridge; this section goes to a 4-feel with a melody that alternates longer notes and more complex eighth-note lines. It's rhythmically tricky: eight measures of 4/4, one measure of 6/4, 6 more in 4/4 and finally 4 measures of 3/4 leading to the C section. The bridge changes largely alternate C7 and Bm7, with much embellishment. The C section is the same as the first A.

Solos have the same A and C sections as the head, but the bridge is simplified to an 18-measure section all in 4/4. There is a coda which tags the last four measures of the head three more times, with different changes each time finally descending to E♭m7.

This recording opens with eight measures of drums, setting up the rhythm of the pedal point. Tenor saxophonist Seamus Blake plays the A section melody quite expressively, sometimes anticipating or laying back on the pickup to the 13th measure. He adds a slight crescendo through the first six measures. The pedal point continues all through the A and C sections of the solos. Eight measures of D pedal point are played after the last solo to set up the out head.

The melody is quite high in the range of the tenor sax, so besides our B♭ lead sheet for tenor we also have a B♭ trumpet lead sheet an octave lower, in a comfortable range for trumpet
Though Walt Weiskopf has never recorded this song, he and Renee Rosnes have played together on several albums as both leaders and side-people. "
The Gift
" was
Billy Drummond's
second album as a leader, and his first recording alongside Seamus Blake. Billy played on Seamus' 1994 album "Four Track Mind," and both appear on pianist Peter Zak's 2017 album coincidentally titled "One Mind."
Recording:

Free Trade - Free Trade

Recorded on:

March 23-24, 1994

Label:

Justin Time (JUST 64-2)

Concert Key:

No key center

Vocal Range:

, to

Style:

Swing (medium up)
Tenor Sax - Ralph Bowen
Guitar - Peter Leitch
Piano - Renee Rosnes
Bass - Neil Swainson
Drums - Terry Clarke
This quintet version has tenor sax and guitar in unison throughout the melody, making it more rhythmically precise than in the two quartet recordings. It begins with an open drum solo (not included in the clip above), eventually setting up time; the piano and bass come in with eight measures of the pedal point, harmonized in fifths (D-A-E), before the head. The solo form is a bit different: AAB instead of AABC, with a 4-feel throughout the last chorus of each solo. Again eight measures of pedal point (like the intro) set up the out head.
Renee Rosnes made at least one other recording with each member of this all-Canadian quintet. Ralph Bowen played on three songs on Renee's self-titled debut album in 1989. Renee played on Peter Leitch's 1999 album "Blues On The Corner," and both appear on "How Long Has This Been Going On?" by saxophonist Pete Yellin, recorded in 2007. In 2003 Renee and bassist Neil Swainson both played on saxophonist Campbell Ryga's album "Deep Cove," while drummer Terry Clarke recorded with Renee again in 2016 on bassist Dave Young's "One Way Up."
Recording:

Renee Rosnes - With A Little Help From My Friends

Recorded on:

March 12-13, 1997

Label:

Blue Note (7-2435-26584-2)

Concert Key:

No key center

Vocal Range:

, to

Style:

Swing (medium up)
Tenor Sax - Chris Potter
Piano - Renee Rosnes
Bass - Christian McBride
Drums - Jack DeJohnette
This version begins in the same way as the Free Trade recording—open drum solo, eventually laying down the rhythm for eight measures of pedal point before the head. Chris Potter interprets the A section melody a bit more expressively than Seamus Blake on the first recording. The solo form is again AAB instead of AABC, but this time with no pedal point; the rhythm section plays "broken time" or 4-feel. After the solos, there are 16 measures of the pedal point going directly into the C section and coda.
This track comes from Renee's album "As We Are Now," also released on "With A Little Help From My Friends," a compilation taken from a variety of sessions and concerts from 1989 to 1999. One song on the "Friends" album, from a live radio broadcast in 1997, features Walt Weiskopf. Renee first recorded with Chris Potter in 1995, on Ray Drummond's album "Vignettes." Potter played on three other Rosnes albums besides this 1997 session: "Ancestors" (1995), "Life On Earth" (2001), and "Beloved Of The Sky" (2017); the last two of these also feature vibraphonist
Steve Nelson
.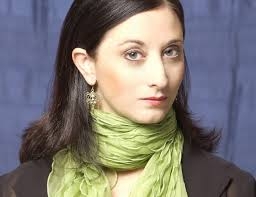 born on March 24, 1962
Few can deny that Renee Rosnes is one of the most important pianists and composers in contemporary jazz. As a child, Renee was initially attracted to classical piano, but became interested in jazz during high school. She went on to study classical piano performance at the University of Toronto but returned to Vancouver to pursue jazz. Renee quickly rose to the top of Vancouver's active jazz scene and performed as a sideman with Joe Farrell and Dave Liebman while still in her teens. Read more...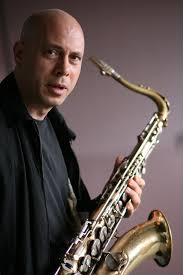 born on July 30, 1959
Saxophonist, composer and author Walt Weiskopf began his New York career performing with the Buddy Rich Big Band in 1981 at the age of 21. Since then, he has made an impressive mark as both a leader and sideman with 20 critically-acclaimed CDs and countless sideman credits, including performing and recording with Buddy Rich, Frank Sinatra, Steely Dan, Donald Fagen, Boz Scaggs and Michael McDonald. A dynamic player with enormous technical prowess, Walt is equally well regarded as a composer. His recordings as leader contain predominantly original work with unique interpretations of standards always in the mix. Walt's seven books on jazz improvisation are among the most respected in the field. Read more...