Funk Underneath

– Rahsaan Roland Kirk

A simple, laid-back riff blues, one of Kirk's specialties.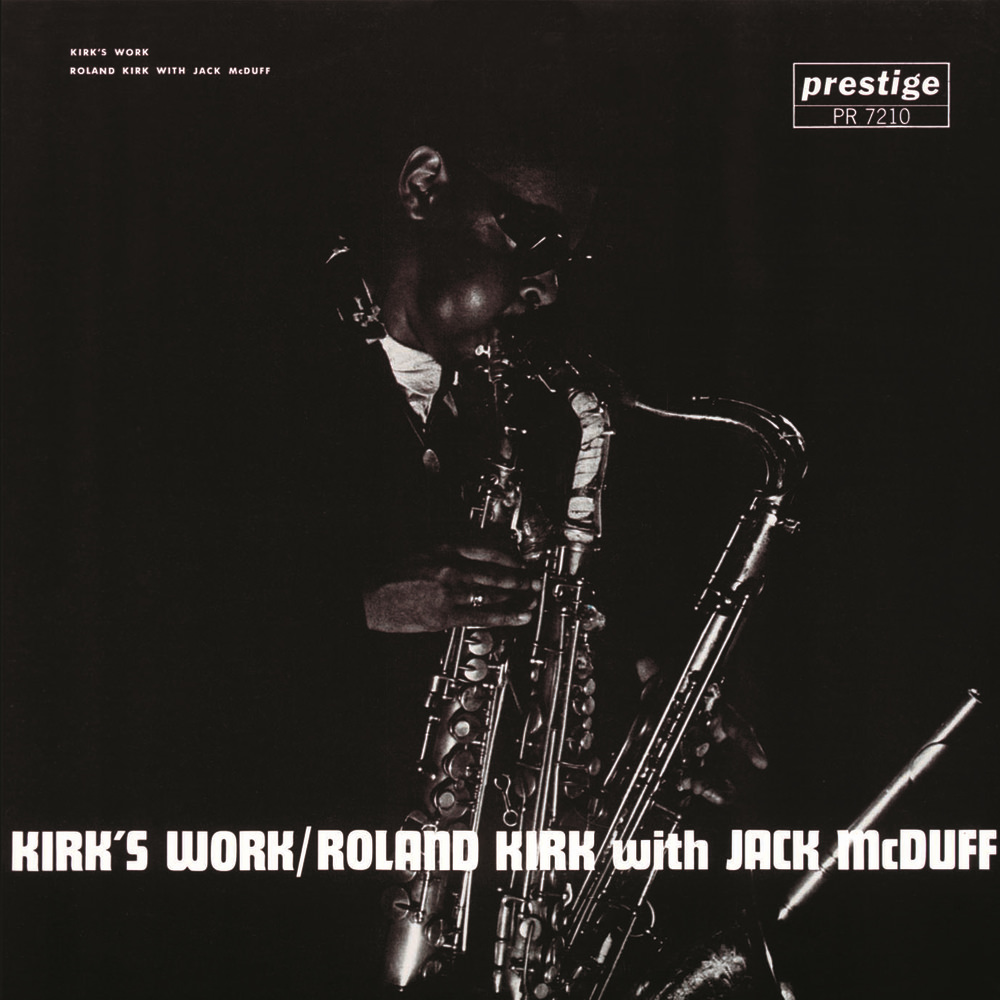 All selected items will be available for download after purchase.
Recording:

Roland Kirk - Kirk's Works

Recorded on:

July 11, 1961

Label:

Prestige (PRLP 7210)

Concert Key:

G

Vocal Range:

, to

Style:

Swing (medium slow)
Flute, Tenor Sax, Manzello, Siren - Rahsaan Roland Kirk
Organ - Jack McDuff
Bass - Joe Benjamin
Drums - Art Taylor
This is a simple funky riff blues with a slightly more beboppish turnaround. On the recording Rahsaan plays the melody on flute; he articulates it slightly differently each time. The solos on the recording go to double-time feel after a few choruses; Rahsaan plays backgrounds behind the organ solo on tenor sax, manzello (soprano sax), and siren.
Most of Kirk's blues are in G or F. G is a good key for the flute, which he plays here; however it also happens to be good for what he is best known for, the three simultaneous saxophones. This is because C♯, the note on the saxophone whose fingering is open (all fingers up), transposes to B for the soprano and tenor, the third of G. Rahsaan would play three-part harmonies on G blues that had the tenor on the third so he only had to finger two of his three instruments. And because the alto transposes up a fourth from the tenor, on the IV chord he would switch to not having to finger the alto!

This song has subsequently been recorded several times, most recently by baritone saxophonist/flautist Claire Daly on her tribute album "Rah! Rah! Rahsaan!"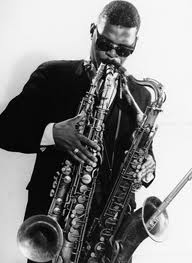 August 7, 1935 – December 15, 1977
With a stritch dangling below his knees, manzello and tenor sax hanging from his neck and a hodgepodge of various homemade instruments, Roland Kirk was a surreal, innovative and inspiring saxophonist who was intensely serious about music. Born in Columbus, Ohio, he became blind at an early age. Taking up an assortment of instruments early on, he began playing tenor sax professionally in R&B bands by the age of 15. Infatuated by the manzello (saxello soprano) and stritch (straight alto saxophone), he reshaped the saxes so he could play all three simultaneously, evident in his first recording in 1956, "Triple Threat." By 1960 he had incorporated the siren whistle into his solos, and by 1963 had mastered circular breathing. Even while playing two or three saxophones at once, Kirk's music was powerful jazz with a strong feel for the blues. Read more...