Follow Me

– Cecil Payne

Cecil Payne recorded this song twice: first as an uptempo burner, and then 25 years later as a calypso. We have separate lead sheets for the two versions.
All selected items will be available for download after purchase.
Recording:

Cecil Payne - Zodiac

Recorded on:

December 16, 1968

Label:

Strata-East (SES 19734)

Concert Key:

C

Vocal Range:

, to

Style:

Swing (uptempo)
Trumpet - Kenny Dorham
Bari Sax - Cecil Payne
Piano - Wynton Kelly
Bass - Wilbur Ware
Drums - Albert "Tootie" Heath
The original version of Follow Me is an uptempo swinger with a 36-measure AABC form. The A section melody is simple with a warm sound, focused on the third and sixth (E and A). The bridge has a more bebop-ish melody; the C section starts like the A section but adds a four-measure tag with a rising phrase in dotted quarter notes. The changes are quite simple and diatonic in the A section, while the bridge has descending II-V7s from Gm7.

This recording begins with an eight-measure solo piano intro. There is a coda shown on the lead sheet, which tags for one more I-VI-II-V-I as the last note of the melody is held out; this is not very tight in the recording but certainly works as an ending.
Bassist Wilbur Ware also recorded with Cecil in 1969, on some of Archie Shepp's album "For Losers." Pianist Wynton Kelly and Cecil had been playing together since the '40s. They were both on two important larger ensemble sessions in 1957: Art Blakey's nonet for RCA Victor on April 2nd (including
Social Call
), and Ernie Henry's octet for Riverside on September 23rd which includes
Melba's Tune
. "
Zodiac
" was the only recording with Cecil alongside Tootie Heath.
All selected items will be available for download after purchase.
Recording:

Cecil Payne - Cerupa

Recorded on:

June 1-2, 1993

Label:

Delmark (DE 478)

Concert Key:

C

Vocal Range:

, to

Style:

Latin (Calypso)
Tenor Sax - Eric Alexander
Bari Sax - Cecil Payne
Piano - Harold Mabern
Bass - John Ore
Drums - Joe Farnsworth
This later version is titled The Opening on the album. It has a calypso groove on the A and C sections, but goes to swing in the bridge. The form is different from the original recording: the C section is shortened to eight measures by removing measures 5 through 8. The A section is only slightly different, with the rhythm of the first measure changed to the same as the fifth measure.

The bridge, however, is different both melodically and harmonically: the first four measures have a simpler melody with chromatically descending dominant chords from C7, and the second melodic phrase is extended slightly but otherwise more similar to the original. The end of the melody is a short note on the tonic instead of a long note on the fifth, making a clean break for the first soloist; the out head, however, ends with the fifth held out as in the original version but without the extra tag. Solos swing; this recording begins with four measures of drums, one A section of walking bass with drums, and then a chorus of piano solo, all swinging.

The two-horn lineup of Cecil Payne and
Eric Alexander
appeared again on three songs on the latter's album "Two Of A Kind" in 1996, backed by
David Hazeltine
,
John Webber
, and Joe Farnsworth. "
Cerupa
," Eric's 1993 album "Up, Over & Out", and Cecil's 1996 album "
Scotch And Milk
" are the only recordings that Harold Mabern and John Ore played together on.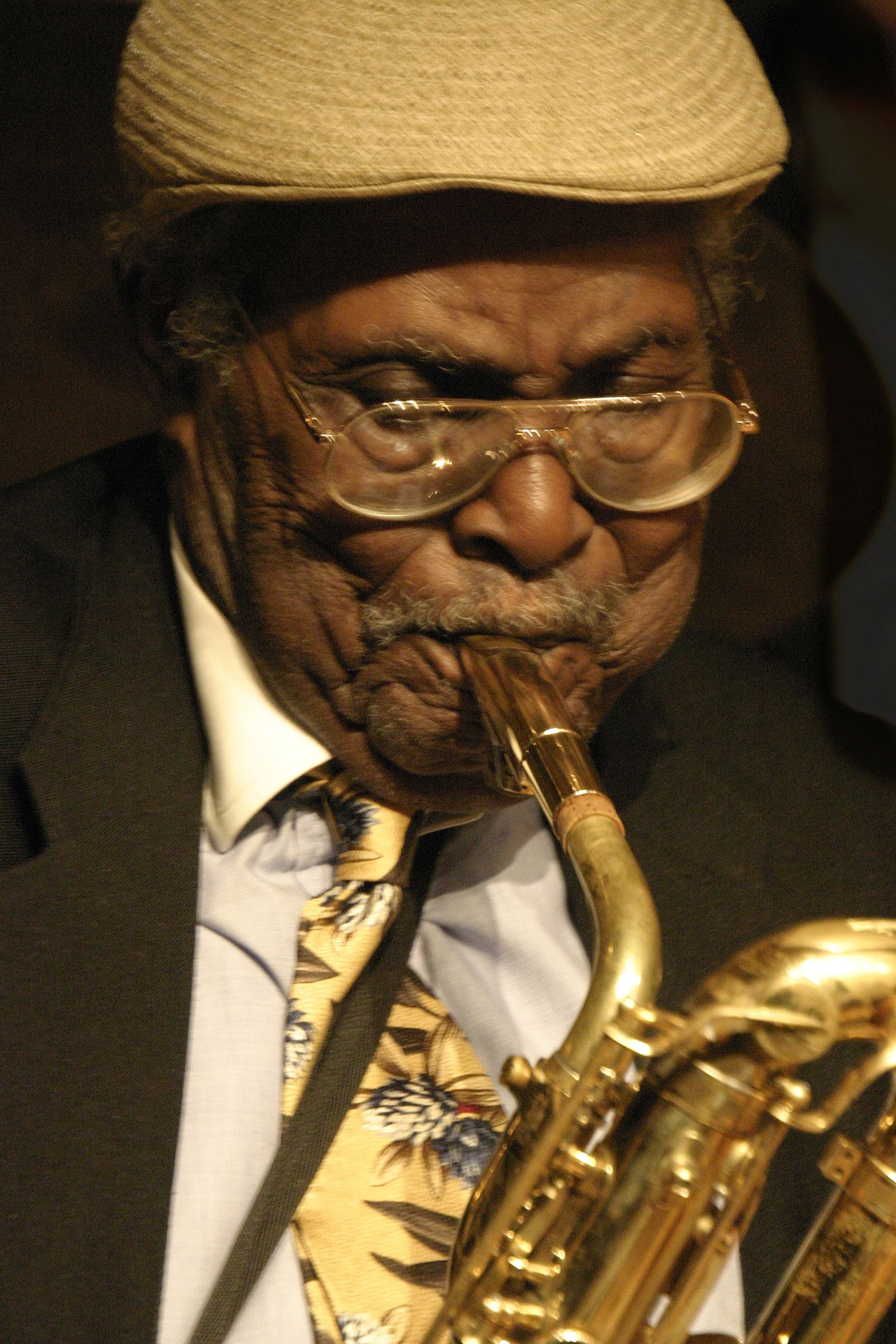 December 14, 1922 – November 27, 2007
Baritonist extraordinaire, Cecil Payne is regarded as one of the most inimitable saxophonists of the bebop era. After receiving his first saxophone, an alto, when he was 13, Payne began gigging in local New York City groups. He made his record debut for Savoy in support of trombonist J. J. Johnson. Read more...