Flying Fish

– Cecil Payne

A two-part song—the form alternates 16 measures of calypso and 16 measures of swing. It's essentially modal throughout.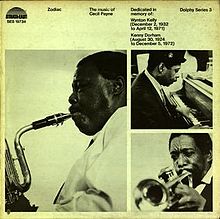 All selected items will be available for download after purchase.
Recording:

Cecil Payne - Zodiac

Recorded on:

December 16, 1968

Label:

Strata-East (SES 19734)

Concert Key:

F, No key center

Vocal Range:

, to

Style:

Latin (Calypso)
Trumpet - Kenny Dorham
Bari Sax - Cecil Payne
Piano - Wynton Kelly
Bass - Wilbur Ware
Drums - Albert "Tootie" Heath
A mostly modal song with a two-part form, alternating 16 measures with a calypso groove and 16 measures swinging. The tonality changes several times within the form, so our lead sheets have key signature changes. Throughout the head, the melody is mostly based on the tonic, 5th, flat 7th, and 9th of the respective key. The A section is in F, alternating a measure each of F7 and E♭7; B is the same as A up a fourth, with B♭7 and A♭7. The swinging C and D sections go to a C tonality, with Gm7/C or C7sus throughout. The D section melody is similar to C but ends differently. On the recording the head is played twice in and once out.

Our lead sheets show the intro as written by Cecil, with a melody line over an F7-E♭7 vamp as in the A section. On the recording, the intro is 8 measures of drums alone followed by 8 measures with a piano solo on this vamp. The intro is vamped and faded out as an ending, and Cecil plays a variation of his intro line the first time. Later in this vamp he quotes Get Happy, another song whose second eight measures are the same as the first a fourth higher.

Cecil's recording is not currently available on iTunes, etc., but YouTube has several postings of the track.
Eric Alexander
recorded
Flying Fish
CLIP
on his 1993 album "Up, Over & Out," with the same rhythm section (Harold Mabern, John Ore, and Joe Farnsworth) that Cecil used on his albums "
Cerupa
" and "Scotch And Milk." "
Zodiac
" was the last full studio album that trumpeter
Kenny Dorham
played on. His last studio recording was in spring 1969, when he played on two songs on tenor saxophonist Clifford Jordan's "In The World." The Jordan album, like "Zodiac", was released on Strata-East and featured Wynton Kelly and Wilbur Ware, as well as Tootie Heath on other songs that Kenny didn't play on. Kenny had previously recorded under Cecil's leadership on half of the latter's self-titled album for Signal in 1956; Cecil meanwhile was featured on Kenny's classic albums "
Afro-Cuban
" and "
Blue Spring
."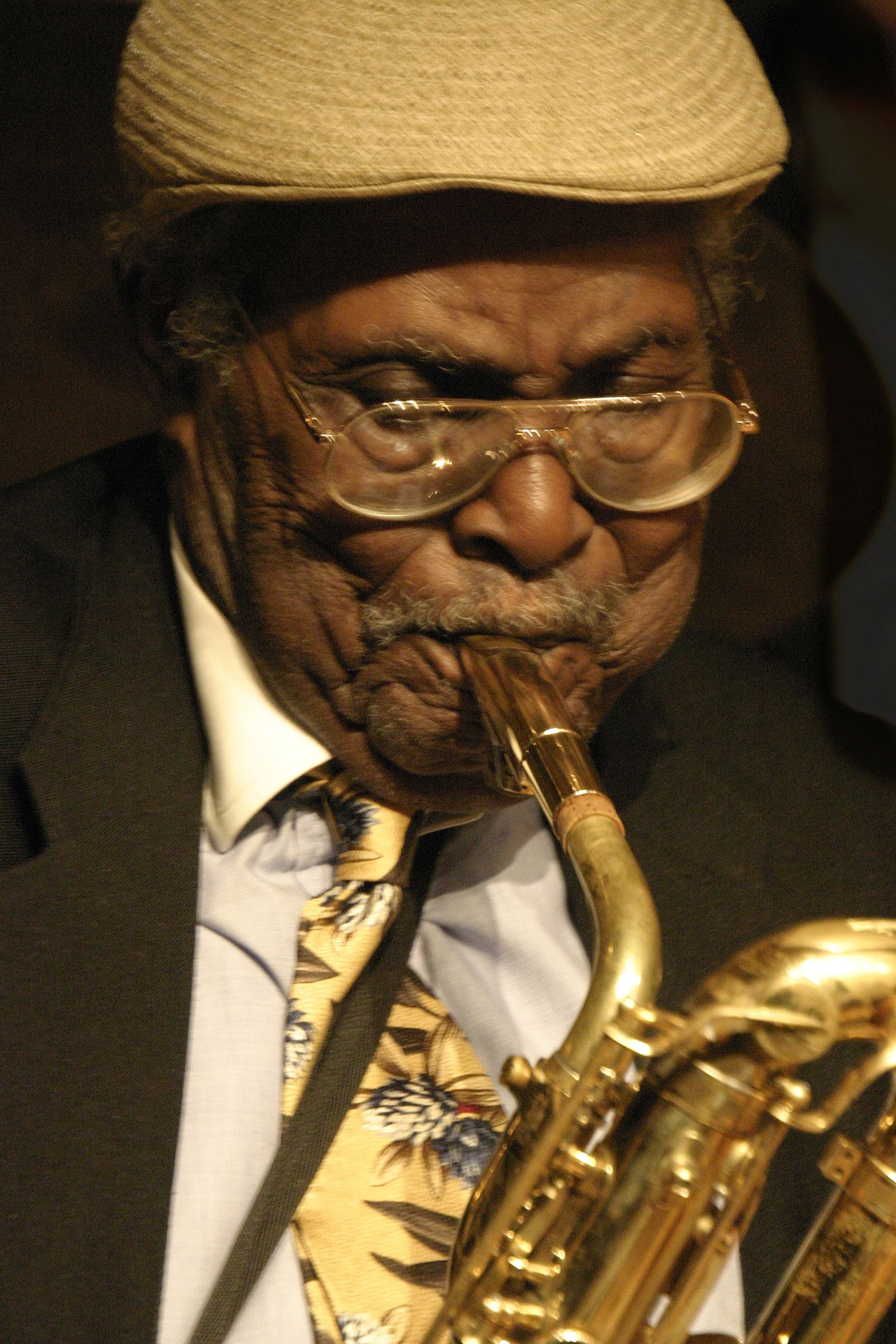 December 14, 1922 – November 27, 2007
Baritonist extraordinaire, Cecil Payne is regarded as one of the most inimitable saxophonists of the bebop era. After receiving his first saxophone, an alto, when he was 13, Payne began gigging in local New York City groups. He made his record debut for Savoy in support of trombonist J. J. Johnson. Read more...