Feelin's Good

– Hank Mobley

The call and response between horns and rhythm section makes this medium groove piece a hit. Fully voiced Herbie Hancock piano part also available.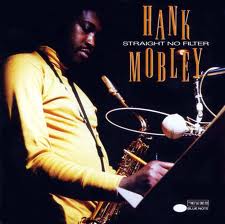 All selected items will be available for download after purchase.
Recording:

Hank Mobley - Straight, No Filter

Recorded on:

March 7, 1963

Label:

Blue Note (CD 5-27459)

Concert Key:

B-flat minor

Vocal Range:

, to

Style:

Swing (groove - medium)
Trumpet - Donald Byrd
Tenor Sax - Hank Mobley
Piano - Herbie Hancock
Bass - Butch Warren
Drums - Philly Joe Jones
The intro starts a call and response dialog in the rhythm section that sets up the melody call and response between horns and rhythm section. The repeating 16-measure melody moves into a shuffle for the B section. Hank wanted a full-voiced chordal approach from the piano and the then-youthful Herbie Hancock knew exactly what to give him. Therefore, in addition to a C treble clef lead sheet, we're making available a fully-voiced piano part a la Herbie Hancock: three pages of detailed rhythmic and harmonic notation.


Don Sickler: "This is the fourth composition from Hank's
March 7, 1963
, session on jazzleadsheets.com. My goal is to supply different historical notes with each composition, and I realize that I haven't talked about the relationship between Hank and his sidemen on this session. By this time, Hank Mobley and
Donald Byrd
had a long playing and recording relationship; they'd been recording together since 1955. Throughout his life, Donald was instrumental in discovering, working with and nurturing new talent, and he'd already given Hank the opportunity to meet and record a couple of months earlier with his latest discovery, Herbie Hancock, on Donald's "A New Perspective" session (January 12, 1963).
"Herbie had already recorded with Butch Warren, first on Donald Byrd's "Royal Flush" session (September 21, 1961). That led to Herbie inviting Butch for Herbie's first leader session ("Takin' Off" - May 28, 1962), followed by dates together with Stanley Turrentine and Grant Green before Donald's "New Perspective" date. All three were together on Jackie McLean's "Vertigo" session (February 11, 1963) which was recorded within a month of Hank's March session.
"To give you a complete rhythm section perspective, this was not only Herbie's but also Butch Warren's first time in the recording studio with the veteran master drummer
Philly Joe Jones
. Jones already had a long and swinging history with both Hank and Donald.
"I must also mention that I'm writing these notes soon after we lost Donald Byrd (December 9, 1932 - February 4, 2013). Byrd had an important relationship with Hank and with many other musicians. He was also my mentor. I don't know if I ever would've had the guts to come to NYC had not Donald Byrd encouraged me to leave my hometown of Spokane, Washington, and come to New York."
Essential Bass (Butch Warren, bassist)
The Feelin's Good provides the bassist with the opportunity to see how effective the simpler aspects of accompaniment can be. The A section requires that the player make hits with the rest of the rhythm section, and while the hits are conventional, repetitive rhythms, they still need to be placed well so that the groove keeps together.

Also of note is the bass line that Butch Warren plays on the B Section. The first four bars consist of alternating a bar each of B♭m7 and A♭7. While this repetition could be a tempting spot to stretch out on, Warren chooses to play a simple sequence of root-fifth-root-fifth for each bar. This may seem "too easy," but the effect on the music is profound. The certainty and security of these lines locks down the harmonic structure and provides the necessary means for the rest of the band to do their jobs well.

The call-and-response intro between the bass and piano is a great place for bassists to work on their time, as it forces the bass to play a one-measure phrase without accompaniment.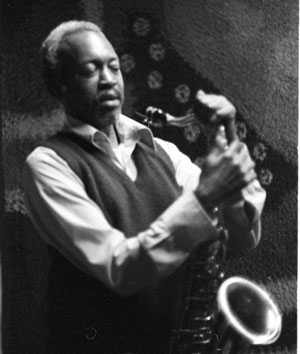 July 7, 1930 – May 30, 1986
Hank Mobley is one of the most acclaimed tenor saxophonists in modern jazz history. He is recognized by musicians and critics alike as one of the most important and eloquent jazz instrumentalists of all time. He recorded well over 100 of his own original compositions and left an indelible mark on the post-bop jazz scene. Read more...