Dream Traveler

– Roy Hargrove

A colorful Cuban jazz composition with an appealing Latin/Afro Cuban feel.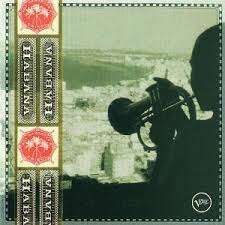 All selected items will be available for download after purchase.
Recording:

Roy Hargrove - Habana

Recorded on:

January 5 & 6, 1997

Label:

Verve (537563)

Concert Key:

G

Vocal Range:

, to

Style:

Latin (Afro-Cuban 6/8)
Trumpet - Roy Hargrove
Soprano Sax - Gary Bartz
Tenor Sax - David Sanchez
Trombone - Frank "Ku umba" Lacy
Piano - Jesus "Chucho" Valdes
Guitar - Russell Malone
Electric Bass - Jorge Reyes
Drums - Horacio "El Negro" Hernandez
Timbales - Jose Luis "Changuito" Quintana
Conga - Miguel "Anga" Diaz
Exotic and mysterious, Dream Traveler makes use of chord extensions in the melody to striking effect. The repeating major sevenths on minor chords, sharp elevenths and sharp fifths create a modern, open sound. This arrangement features classic Cuban percussion and full horn section, but the melody of Dream Traveler is appealing enough to make it soar with any instrumentation. Be sure to check out the change in groove from the 12/8 Latin feel on the head to the double-time son montuno on the solos—it's a great addition that brings the Cuban element of this chart to life. (If you're not familiar with son montuno, try your favorite Latin groove in double time feel!)
The collaboration between legendary Cuban pianist Chucho Valdes and Roy Hargrove began in February 1996, when (at the invitation of Chucho) Roy brought his quintet to play an annual jazz festival in Havana. Roy's manager, Larry Clothier, had designs of creating a larger project from this meeting, and Roy was of course steeped in the tradition of Cuban-jazz crossover via the trumpet, stemming from the Chano Pozo-Dizzy Gillespie collaboration of the 1940s. Although Roy respected the tradition, he hadn't yet experienced Cuban music first-hand before this trip.
In Havana, Roy jammed with Chucho and the young conga star Miguel "Anga" Diaz; both Chucho and Anga were amazed by how effortlessly Roy picked up the Cuban grooves. Over the course of 1996, Roy met up with Anga in Europe and NYC, keeping their musical connection alive. By late December, Cuban music had become an integral part of Roy's routine: his gig at the Umbria Winter Jazz Festival included a fully Cuban rhythm section (including Chucho and Anga) and a composition by Chucho (Mambo For Roy) closed the concert each night. It was clear that the band had to stay together, thus Crisol was born. Just days later, they recorded this iconic
release
, which went on to win the 1998 Grammy for Best Latin Jazz Performance.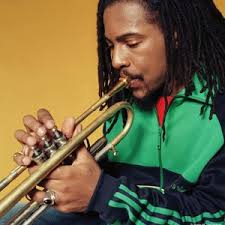 October 16, 1969 – November 2, 2018
Roy Hargrove was a pioneer in modern hard-bop jazz and is widely regarded as one of the best trumpeters to emerge from the 1990s. As a high school student in Waco, Texas, young Roy met Wynton Marsalis in 1987. Impressed with the young man's talent, Wynton encouraged Roy. In April, 1988, while still a teenager, Roy traveled to NYC and slept on the couch in Don Sickler's rehearsal studio in preparation for his recording debut in the big leagues with Don ("Superblue"). Before leaving New York on that trip he also recorded with alto saxophonist Bobby Watson ("No Question About It"). Read more...