Dhyana

– Harold "Tina" Brooks

A classic AABA swing with a hint of Latin in the intro. Lead sheets and second parts available.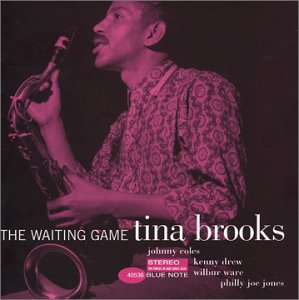 All selected items will be available for download after purchase.
Recording:

Tina Brooks - The Waiting Game

Recorded on:

March 2, 1961

Label:

Blue Note (TOCJ 66075)

Concert Key:

F minor

Vocal Range:

, to

Style:

Latin/swing (medium)
Trumpet - Johnny Coles
Tenor Sax - Tina Brooks
Piano - Kenny Drew
Bass - Wilbur Ware
Drums - Philly Joe Jones
Our audio excerpt starts with the Latin intro which is notated in all parts. The melody is swing, an AABA form. The intro is also used as the coda. As it was originally recorded as a quintet, second parts are also available.

The minor tonic chord with a major 7th is only used in the melody, as a 2nd part harmony note. For solos, just think tonic minor. The (A) sections are definitely tonic minor: note the two-measure II7-V7-I minor pattern starting in the 3rd measure. What is interesting is how this pattern is set up. The first measure of (A) is tonic minor, then a flat-VI dominant measure is inserted to shift the tonic minor to the second measure of each successive II7-V7-I pattern. The bridge takes you through B- flat major and A-flat major (concert) before the minor II7-V7 takes you back to F minor.

This was the opening arrangement recorded on Tina Brooks'
last recording session
as a leader. The session wasn't released until many years after it was recorded. In the US we got to first hear this session on the limited edition LP collection "The Complete Blue Note Recordings Of The Tina Brooks Quintets" from Mosaic Records, now unfortunately out of print. Tina only recorded one more session after this, a Freddie Redd session recorded in June, 1961, which remains unreleased.
Piano Comping Voicings à la series
On Tina Brooks'
Dhyana
, Kenny Drew comps with the hip and supportive voicings that made him one of the top call pianists of the Blue Note era. How he manages the quick F-minor ii-V's is noteworthy, often substituting a dominant chord for the ii chord. This is a useful way to add color to this progression, as well as to open up many other voicing possibilities.
The
à la
series (in the style of) provides a sample chorus of voicings drawn from the song's original recording, but notated as
footballs
: simple whole notes and half notes, or the basic harmonic rhythm of the chord progression of the solo section. They are also annotated, showing the original chord symbol above the voicing, as well as any extensions below the voicing. The idea is that these voicings could be of varied uses to any level of pianist—a beginner pianist could play the music exactly as on the page and provide a supportive and harmonically hip sounding accompaniment to a soloist, while a more advanced pianist could use these same voicings with varied rhythms in the style of the recording. Ultimately, a pianist would be able to absorb how these voicings were derived from the chord symbols, and then be able to create their own.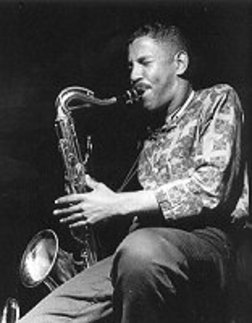 June 7, 1932 – August 15, 1973
Harold Floyd "Tina" Brooks and his twin brother Harry were born in Fayetteville, North Carolina, becoming the youngest of eight children. The family moved to NYC in 1944. By then, Harold was already being called Tina (pronounced Teena), a grade school nickname that came from his tiny or teensy size. Around this time, he started playing the C Melody saxophone, studying with his 10 year older brother David "Bubba" Brooks, Jr. Bubba had become an established R&B tenor saxophonist, and in late 1950, Tina subbed for Bubba for a few months in pianist Sonny Thompson's R&B band. Tina made his first recording with this band. Read more...