Depth

– Roy Hargrove

This driving post-bop song is Roy Hargrove's first recorded composition. Second parts are available for the quintet arrangement.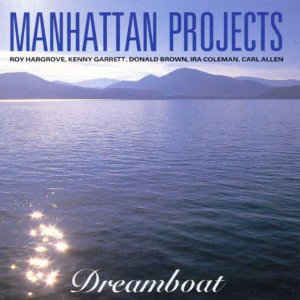 All selected items will be available for download after purchase.
Recording:

Carl Allen - Dreamboat

Recorded on:

March 24-25, 1989

Label:

Alfa Jazz (29R2-40)

Concert Key:

F minor, No key center

Vocal Range:

, to

Style:

Swing (medium up)
Trumpet - Roy Hargrove
Alto Sax - Kenny Garrett
Piano - Donald Brown
Bass - Ira Coleman
Drums - Carl Allen
This medium-up swinger is driving and dynamic in a Jazz Messengers vein. The A sections of this 32-measure AABA song start softly and build up to the last two measures. The rhythm section has a series of syncopated hits here, breaking into a 4-feel for the bridge. The melody begins with relatively simple, shifting pentatonic figures, eventually leading into an F minor tonality. Because the changes shift around a bit at the beginning, our lead sheets have no key signature; this song is really in F minor, though the bridge ends on an Fmaj7. There are no dominant chords; the major and minor chords move around mostly in stepwise directions. There is no intro and no coda; solos use a 4-feel throughout.

Second parts are available for the quintet arrangement. The horns begin in unison, going to harmony at the pickup to the third measure; the alto sax fills in rhythmically on the long melody note in the fifth measure. On the bridge, the horns are in octaves until the pickup to the last measure, where they are harmonized in thirds.
Depth
is Roy Hargrove's first recorded composition. It shows the influence of
Bobby Watson
, with whom Roy had recorded a year earlier at the age of 18. "Dreamboat" was Carl Allen's first recording as a leader. Roy Hargrove and Kenny Garrett later played together in Roy Haynes' Birds Of A Feather quintet.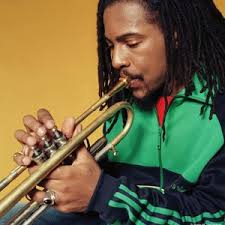 October 16, 1969 – November 2, 2018
Roy Hargrove was a pioneer in modern hard-bop jazz and is widely regarded as one of the best trumpeters to emerge from the 1990s. As a high school student in Waco, Texas, young Roy met Wynton Marsalis in 1987. Impressed with the young man's talent, Wynton encouraged Roy. In April, 1988, while still a teenager, Roy traveled to NYC and slept on the couch in Don Sickler's rehearsal studio in preparation for his recording debut in the big leagues with Don ("Superblue"). Before leaving New York on that trip he also recorded with alto saxophonist Bobby Watson ("No Question About It"). Read more...