Deep Blue

– Steve Johns

This mellow, meditative song is not technically a blues but has plenty of the depth implied by the title. Our lead sheet is based on the second recording.
All selected items will be available for download after purchase.
Recording:

Bill Moring - Spaces In Time

Recorded on:

October 22, 2007

Label:

Owl Studios (122)

Concert Key:

C

Vocal Range:

, to

Style:

6/4 swing (medium)
Trumpet - Jack Walrath
Tenor Sax - Tim Armacost
Electric Piano - Steve Allee
Bass - Bill Moring
Drums - Steve Johns
For a detailed description of this song click on the second album cover. This quintet arrangement has slightly different changes, most notably in the A section (and vamp ending) where there is no passing G♭9(♭5) chord in the second measure: C7sus is held for two measures. The head is played once in and once out. There is an intro which is the same as the A section, with bass playing the melody. In the two-horn arrangement, the trumpet has the melody on the head, but the tenor sax harmony notes are often above.

Please note: the lead sheets available under this album cover are the same as the lead sheets under the next album cover, "Soul Step."
All selected items will be available for download after purchase.
Recording:

Native Soul - Soul Step

Recorded on:

April 21-22, 2008

Label:

Talking Drum (TD 2010)

Concert Key:

C

Vocal Range:

, to

Style:

6/4 swing (medium)
Tenor Sax - Peter Brainin
Piano, Organ - Noah Haidu
Electric Bass - Marcus McLaurine
Drums - Steve Johns
Deep and blue—while not technically a blues, this song has all the depth and blues feeling the title implies. It's in a medium-slow 6/4 groove with a "2-feel" (dotted half notes in the bass); each measure is like two measures of 3/4, but the longer meter gives a more accurate sense of the song's elongated, meditative feeling. The melody is quite simple and singable; it's subtly bluesy without using the blues scale. The form is 20 measures, divided into contrasting 8-measure A and 12-measure B sections. The A section changes pivot between C7sus and F7sus (with passing chords), while the B section has quite a colorful set of changes that touch on a variety of key centers: F♯ minor, G major, and at the end B major. This section uses a rare chord quality in a couple of places: a minor 7th chord with a sharp 5th, for example Bm7♯5 in the pickup to this section, which is also spelled out in the melody notes (D, G, A).

There is a tag ending that vamps the changes of the first four measures. On this recording, the in head is played twice, first with piano melody and then adding tenor sax. The last chorus is split between a bass solo and the out melody, which comes in in the pickup to the fifth measure of B. Pianist Noah Haidu and saxophonist Peter Brainin play opposite articulations in their respective A section melodies: Haidu plays the first quarter note of each phrase short and the second long, while Brainin plays these notes long then short.
Like the first recording of this song, this one comes from the
second album
by a group that's recorded multiple times with the same lineup. The quartet Native Soul has recorded four albums so far, starting with 2006's "
Rough Jazz.
". Steve Johns first recorded with saxophonist Peter Brainin on a co-led quartet album in 1997, "Ceremony," with guitarist Ben Monder and bassist Sean Smith.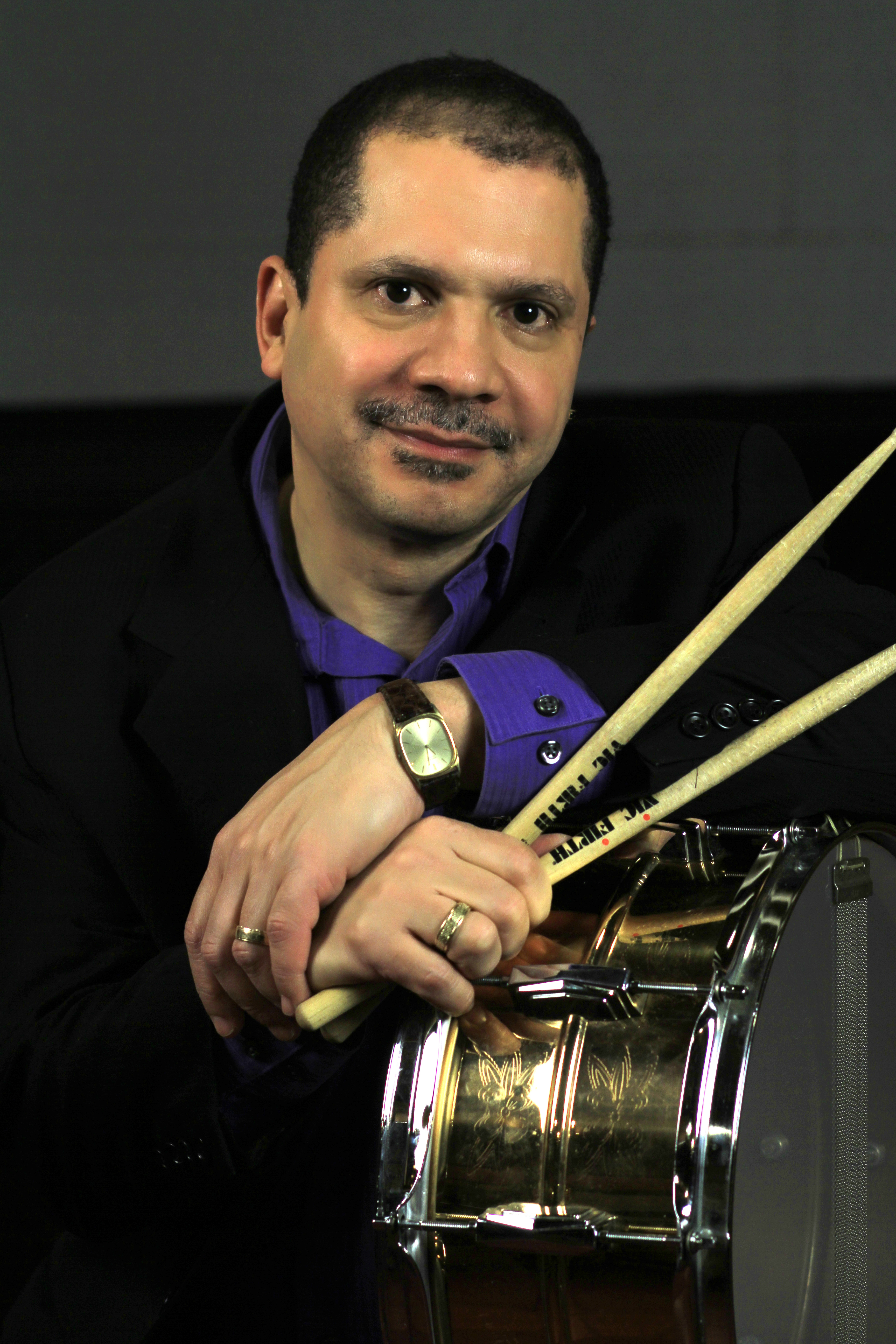 born on November 25, 1960
For over three decades, drummer Steve Johns has been a major presence on the jazz scene, collaborating with many of the music's most renowned practitioners, including Nat Adderley, Stanley Turrentine, Larry Coryell, Randy Brecker, Ronnie Cuber, Jimmy Owens, Dr. Billy Taylor, Benny Carter, Thomas Chapin and Sonny Fortune. Read more...