Day After

– Tom McIntosh

A moving ballad that allows for a wide range of emotional expression in its beautiful melody.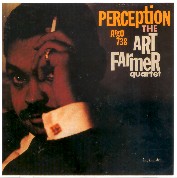 All selected items will be available for download after purchase.
Recording:

Art Farmer - Perception

Recorded on:

October 25-27, 1961

Label:

Argo (LP 738)

Concert Key:

D minor

Vocal Range:

, to

Style:

Ballad
Trumpet - Art Farmer
Piano - Harold Mabern
Bass - Tommy Williams
Drums - Roy McCurdy
Tom McIntosh is a master of ballad writing. This beautiful melody, with an almost classical flavor, develops over a 28-measure structure. As with most ballads, each performer is free interpret the melody in a individual way. You'll understand, if you listen to our audio clip. We've put together four jazz masters interpreting the first melodic phrase: Art Farmer starts the excerpt, followed by Howard McGhee, then Dizzy Gillespie and finally James Moody. The melody is a powerful statement complete in itself. The first Art Farmer recording and the Howard McGhee recording both state the melody one time. The Dizzy Gillespie recording is opened up to two choruses (adding some solo space), and James Moody and the later Art Farmer recordings are three choruses each. The lead sheet available here shows the basic melody and chord progression, ready for your interpretation.

If you don't already have the recordings, iTunes currently affords you the opportunity to check out and compare many great recordings of
The Day After.
Art Farmer was the first to record this composition in October, 1961. Within two months, Howard McGhee made his recording, and within a month after that, James Moody recorded it. Dizzy Gillespie recorded it twice, first in 1963, and then again later in 1965. The other Art Farmer recording currently on iTunes comes from 1968 (Art also recorded it in 1970, but that selection is currently unavailable on iTunes).
Details about the three additional recordings that are included in our audio excerpt:
-- Howard McGhee
The Day After - Sharp Edge
December 8, 1961 Black Lion BLCD770110 [first on Fontana (Dutch label]: Howard McGhee (tp) George Coleman (ts) Junior Mance (p) George Tucker (b) Jimmy Cobb (d)
-- Dizzy Gillespie
The Day After - Something Old, Something New
April 25, 1963 Philips PHM200-091: Dizzy Gillespie (tp) James Moody (ts) Kenny Barron (p) Chris White (b) Rudy Collins (d)
-- James Moody
The Day After - Another Bag
January 30, 1962 Argo LP 695: James Moody (flute) Paul Serrano (tp) John Avant (tb) Kenny Barron (p) Ernest "Ernie" Outlaw (b) Marshall Thompson (d)
More Farmer recordings:
--
The Day After (feat. Tom Mc Intosh, Martial Solal & Henry Texier) - What Happens?... - Art Farmer - Phil Woods Together
[no Phil Woods on this track]
--
From Vienna With Art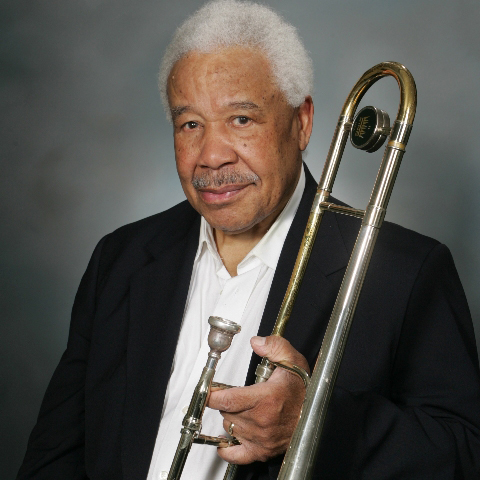 February 6, 1927 – July 26, 2017
Born and raised in Baltimore, Maryland, trombonist and arranger/composer Tom McIntosh studied voice at the Peabody Conservatory in 1944. In 1950 he was stationed in Germany with an Army band, where he first encountered reedman James Moody, who was touring Europe with Coleman Hawkins. Nine years later, after graduating from the Juillard School in NYC, Mac was hired by Moody to play in his sextet. The sextet became a septet for the first Moody recording, simply titled "James Moody," recorded in Chicago in August, 1959, for the Argo label. This album also contained Tom's first recorded composition With Malice Toward None, which Tom arranged as well. Read more...