Cube Steak

– J.J. Johnson

A simple, bright uptempo blues with a pedal point interlude to launch the solos. Second parts and Concert Condensed Score are available for the two-horn arrangement.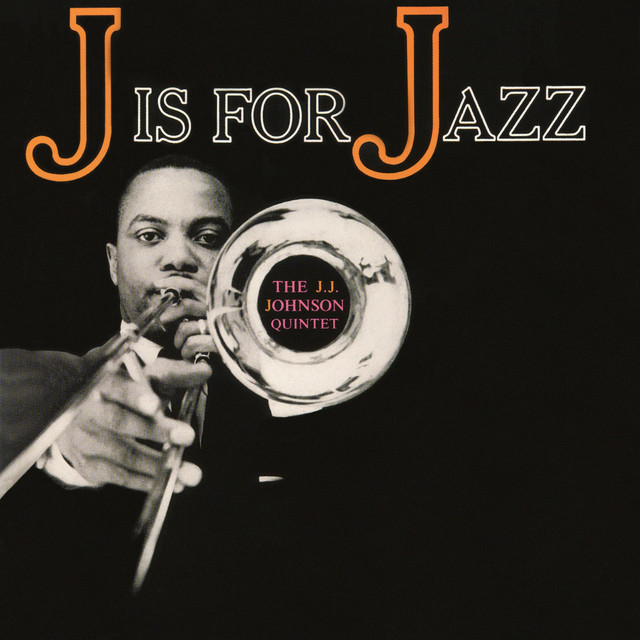 All selected items will be available for download after purchase.
Recording:

J.J. Johnson - J Is For Jazz

Recorded on:

July 25, 1956

Label:

Columbia (CL 935)

Concert Key:

B-flat

Vocal Range:

, to

Style:

Swing (uptempo)
Trombone - J.J. Johnson
Tenor Sax - Bobby Jaspar
Piano - Hank Jones
Bass - Wilbur Little
Drums - Elvin Jones
A blues head with a happy sound. The melody, quite simple with a narrow range of pitch, is related to two classic blues lines associated with Charlie Parker, The Jumpin' Blues and The Hymn. In its rhythmic structure, however, Cube Steak is classic J.J. Johnson. It's not a repetitive riff blues head, but the opening phrase is cleverly developed starting in the seventh measure.

Also characteristic of J.J. is the neat, compact arrangement. There is a twelve-measure interlude that, on the recording, is used to launch the two horn solos. This section features a call-and-response between two-measure riffs in the horns and pedal figures in the piano and bass, while the drums play time until a break at the end for the next solo.

Second parts and a Concert Condensed Score are available for the quintet arrangement. The horns alternate, phrase by phrase, between unison and thirds in both the head and interlude. The trombone takes the lead in all the harmonized phrases. Our alto sax second part can be read up an octave as a baritone sax second part.

On the recording, pianist Hank Jones begins by soloing for three choruses of blues in F before modulating to B♭ for the head. Several other blues recorded by J.J. Johnson have key changes like this. Hank comps on the in head but not on the out head until the last chord—another subtle detail characteristic of J.J.'s arranging style. Our audio excerpt includes the last chorus of the piano introduction.
This session was the second of three for the album "
J Is For Jazz
," all with slightly different personnel. The previous day was the first session, with Percy Heath on bass instead of Wilbur Little. Pianist Tommy Flanagan replaced Hank Jones at the third session two days later; check out
Naptown U.S.A.
for a song from this date.
Hank Jones played on J.J.'s second recording session as a leader, a quintet session for Savoy from 1947 also featuring baritone saxophonist
Leo Parker
. Hank played on several of J.J.'s albums in the '60s, mostly in big band lineups.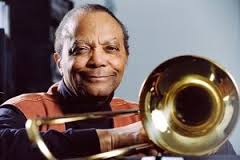 January 22, 1924 – February 4, 2001
J.J. Johnson is arguably the most influential bop and post-swing trombonist and also one of the great composers and arrangers in jazz. He was one of the first trombonists to embrace bebop; his playing continues to exert a strong influence on other musicians. He started his recording career in 1942 in Benny Carter's big band. On July 2, 1944, J.J was on the first Jazz At The Philharmonic concert. He recorded with the Count Basie Orchestra beginning in 1945. Read more...