Cranky Spanky

– Bill Hardman

This bop-influenced head is wild! Can you keep up with the lightning-fast changes and melody?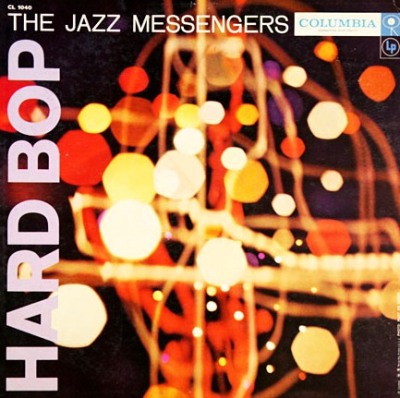 All selected items will be available for download after purchase.
Recording:

Art Blakey - Hard Bop

Recorded on:

December 12, 1956

Label:

Columbia (CL 1040)

Concert Key:

F

Vocal Range:

, to

Style:

Swing (uptempo)
Trumpet - Bill Hardman
Alto Sax - Jackie McLean
Piano - Sam Dockery
Bass - Spanky DeBrest
Drums - Art Blakey
Our audio excerpt starts with the introduction: an interesting three-measure bopish, definitely F major, unaccompanied horn line followed by one measure of rest, then a four-measure drum solo. Next, the melody surprises us by starting in D minor, then moving to A minor, then it seems to go to E-flat, but actually quickly moves to D-flat, then starts to cycle down a step, but instead goes to F major, then it's back to D minor for the second 16 measures. The wild four-measure final ending is notated in all of the lead sheets.

This is Bill Hardman's first recording as a Jazz Messenger, in Art Blakey's new quintet front line with alto saxophonist Jackie McLean. McLean introduced Hardman to the jazz world on August 31, 1956, with his Prestige album "Jackie's Pal: Jackie McLean Quintet Introducing Bill Hardman."

The Messengers started their December 12 session with Cranky Spanky, which we know was already firmly established in the group's book since it appears on Bill's first TV appearance as a Messenger, which preceded the recording date by more than a month ("Stars of Jazz" TV-Show, Los Angeles, October 30, 1956). The title is a tribute to The Jazz Messengers bassist, Spanky DeBrest. Some of us wonder if playing it made him cranky.

From the liner notes to the Columbia LP issue, "Blakey is perhaps the most emotional of all jazz drummers. He does not confine his work to time-keeping but infuses his personality into the entire performance, spurring, supporting, sometimes enveloping a soloist and then catapulting him forth again."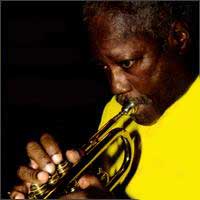 April 6, 1933 – December 6, 1990
While still in high school in his home town of Cleveland, Ohio, Bill got to play with Tadd Dameron. After graduation, he toured with Tiny Bradshaw (1953-1955) and recorded R&B sessions with him in each of these years. Hardman recorded his first jazz session with Jackie McLean on August 31, 1956 ("Jackie's Pal - Jackie McLean Quintet Introducing Bill Hardman" for Prestige Records). Both musicians joined Art Blakey And The Jazz Messengers, first doing a "Stars of Jazz" TV show in Los Angeles, October 30, 1956, then recording the album "Hard Bop" for Columbia Records on December 12, 1956. Read more...