Congo Lament

– Bennie Green

Lush and exotic, Congo Lament has a wailing melody that certainly evokes a lament. Lead sheets and second/third parts available.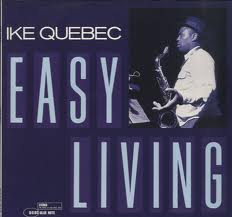 All selected items will be available for download after purchase.
Recording:

Ike Quebec - Easy Living

Recorded on:

January 20, 1962

Label:

Blue Note (BST 84103)

Concert Key:

E-flat minor

Vocal Range:

, to

Style:

Latin (medium)
Trombone - Bennie Green
Tenor Sax - Ike Quebec
Tenor Sax - Stanley Turrentine
Piano - Sonny Clark
Bass - Milt Hinton
Drums - Art Blakey
Congo Lament combines a repeating minor bluesy melody line with a Latin feel. It gives way into a lush B section which changes from minor to major, adding a nice contrast to the static E-flat harmony under A.

Our audio excerpt starts with the second A of this AABA form head, which continues into a 12-measure B section, so you can hear the different 4-feel Latin in the bridge. The rhythm section line under the A melody is also used as an intro. This is all clearly notated in our lead sheets.

Second and third part combined editions are available. The two tenors (second & third parts) play tutti in the A section and create three-part harmony at the start of the bridge.

A separate solo section (with changes that are different from the melody) is indicated on each part. On the recording they swing all the solos and play the melody Latin.

Saxophonist Ike Quebec started his recording career in 1943 with trumpeter Roy Eldridge's octet. By the following year, Quebec and Alfred Lion, Blue Note Records' founder, had become close. Quebec's first Blue Note session was on July 18, 1944, and it was also his first recording as a leader. That session's release (BN 37), was part of Blue Note's first 78 RPM Series. The bassist on "Easy Living," Milt Hinton, was also on that first Quebec session.
Trombonist
Bennie Green
also started recording in 1944. It's surprising to me that this session seems to be the only record of these two important players together. Less surprising, because they're both tenor saxophonists, is that Ike and Stanley Turrentine only recorded together on this session.
Ike first recorded with pianist Sonny Clark on Clark's Blue Note recording "Leapin' And Lopin'," two months before (November 13, 1961); they were together again one month later on a Grant Green Blue Note session (December 23, 1961). After "
Easy Living
," they would record again on two more Grant Green Blue Note sessions on March 1 and September 7, 1962.
We can find only one other recording of Ike with drummer Art Blakey, and that goes back to a February 15, 1944, Lucky Millinder And His Orchestra session.
Ike did many sessions over the years with bassist Milt Hinton. After their first session together, mentioned above, Ike did his first (of many) Cab Calloway sessions, a band with which Milt Hinton had been recording since 1936.
For more about Bennie Green, check out
B.G.'s Groove Two
and
Sweet Sucker
.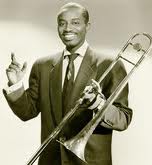 April 16, 1923 – March 23, 1977
A bebop trombonist with deep roots in blues and popular song, Bennie Green developed a distinctive sound and style that was easily recognizable—no easy feat in a trombone landscape that was so dominated by his contemporary, J.J. Johnson. Read more...