Ray Draper
August 3, 1940 – November 1, 1982
| | |
| --- | --- |
| Instrument | tuba |
| Birthplace | New York, NY |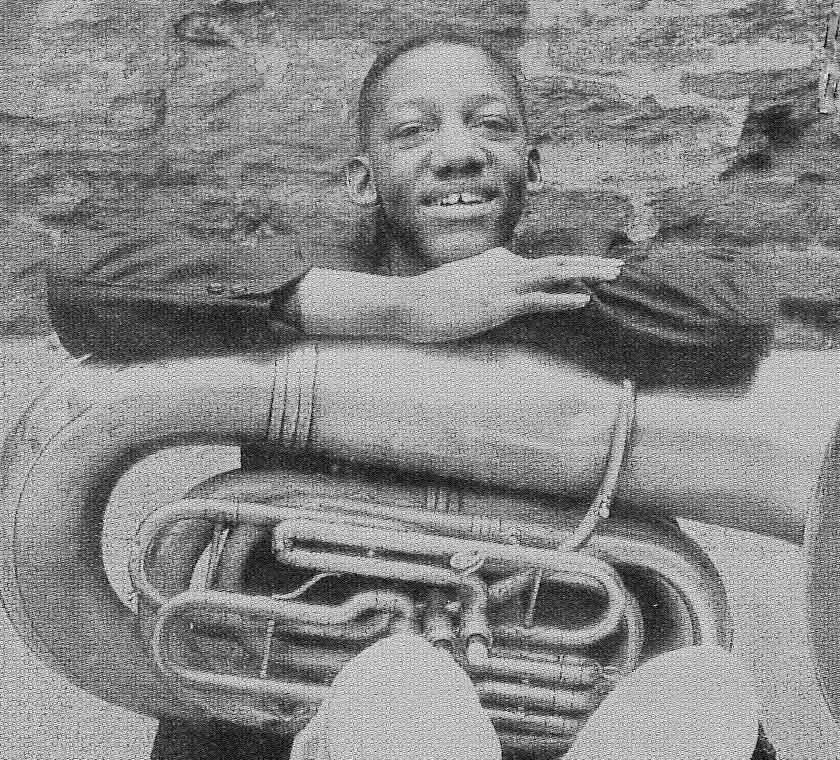 Ray Draper was born into a musical family on August 3, 1940, in New York City. His father, Barclay, played trumpet with name bands and recorded with Jelly Roll Morton, and his mother was a concert pianist. Ray went to the High School Of Performing Arts, for which he auditioned on tuba. His goal was always to make the tuba a recognized solo jazz instrument. As Nat Hentoff wrote, "He blows the hottest modern jazz tuba I've yet heard." At the young age of 16, on February 8, 1957, Ray made his first jazz recording session ("Jackie McLean & Co") for Prestige Records, for which he also arranged one of his own originals.
A little over a month later, on March 15, 1957 (still at 16) he recorded his first leader date, also for Prestige ("Tuba Sounds"/Ray Draper Quintet). He wrote two originals for that recording. Just a few months later, on July 12, he recorded again for Prestige. This session was recorded under Ray's name, but the three tracks recorded on that session (with one original by Ray) were combined with two tracks from an earlier Jackie McLean session to create the McLean album "Strange Blues."
Later that year, the now-17 year-old Ray recorded a fourth album—this time featuring John Coltrane, a major achievement for the young tubaist. This also helped launch Ray as a composer, since the new quintet recorded his composition Filide. Filide was also recorded just a few days later (December 27th, 1957) on Jackie McLean's "Fat Jazz" session for Jubilee records.
In early 1958 he joined Max Roach. Max's new piano-less quintet, with Ray on tuba, made their recording debut for EmArcy Records at the Newport Jazz Festival on July 6, 1958. On November 25, 1959, Ray recorded his last session with Max's group ("Award Winning Drummer" for Time Records).
In the summer of 1964, Ray formed a group in LA with Philly Joe Jones, but he was otherwise inactive during the majority of the decade. In the late 1960s, Ray returned with the first jazz fusion group that was comprised of already established jazz musicians of the day. This group was named "Red Beans And Rice" and went on to substantial success, eventually sharing the bill with headlining acts like Jimi Hendrix and Jethro Tull. In his later years, Ray devoted himself to composition, freelancing, and teaching youth groups in the New York area.