Mario Bauzá
April 11, 1911 – July 11, 1993
| | |
| --- | --- |
| Instrument | trumpet |
| Birthplace | Havana, Cuba |
Available Leadsheets
Lona

- Mario Bauzá

Swing (medium up)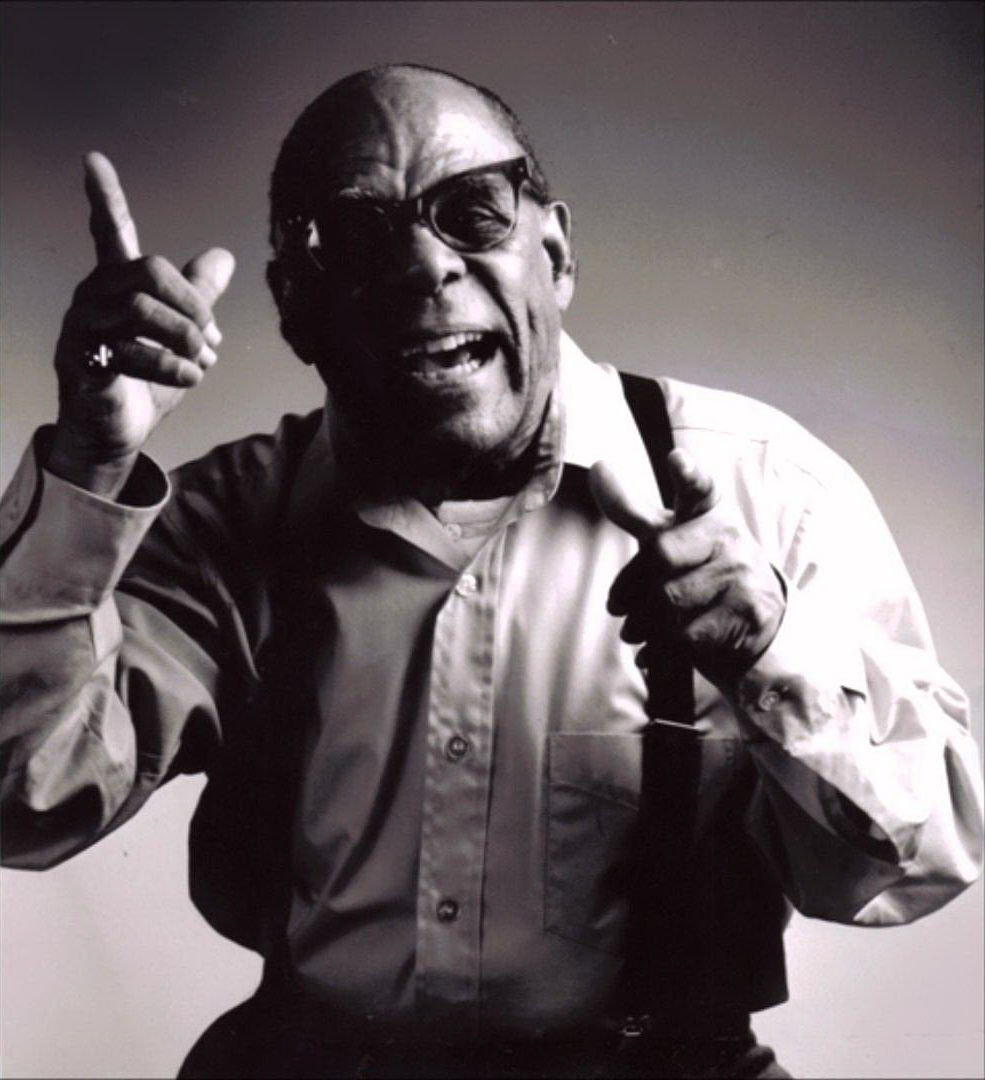 Mario Bauzá is considered today to be one of the most important forces in the Afro-Cuban jazz movement—perhaps even the founding father of Latin jazz. His classical training, deep knowledge of Cuban music and love of jazz combined to make him uniquely able to compose Cuban-jazz integrations in the 1940s.
A prodigious talent, Mario Bauzá was a working clarinetist by the age of 9. In 1926, he traveled to New York to record for RCA-Victor and heard jazz orchestras like those of Duke Ellington for the first time, which greatly impressed him. He played clarinet and oboe with the Havana Philharmonic Orchestra before moving back to New York once he turned 18. In 1932, Bauzá learned the trumpet (in 15 days) for a gig, then went on to play trumpet and musical direct for drummer Chick Webb. (He discovered vocalist Ella Fitzgerald and convinced Webb to hire her.)
Bauzá went on to work with bandleaders Don Redman, Fletcher Henderson, and Cab Calloway. He influenced Calloway in the hiring of trumpeter Dizzy Gillespie. In 1947, he introduced Gillespie to percussionist Chano Pozo, sparking a critical collaboration in jazz history. In 1941, Mario Bauzá founded Machito and his Afro-Cubans with his brother-in-law, vocalist Frank "Machito" Grillo. It was with Machito that Bauzá refined his fusion of jazz and Cuban music. In 1943, he wrote Tanga, considered by many historians to be the first Afro-Cuban jazz composition and perhaps even the first true fusion piece. Bauzá stayed with the band until 1976.
In the 1980s and 1990s, Bauzá led his own Afro-Cuban orchestra and recorded three albums of his arrangements; he also toured extensively in Europe. During this time, his huge contribution to jazz became more widely known. In 1993, Mario Bauzá was featured on the cover of DownBeat magazine, finally receiving the recognition his exceptional career had earned.