Harry Carney
April 1, 1910 – October 8, 1974
| | |
| --- | --- |
| Instrument | baritone sax |
| Birthplace | Boston, MA |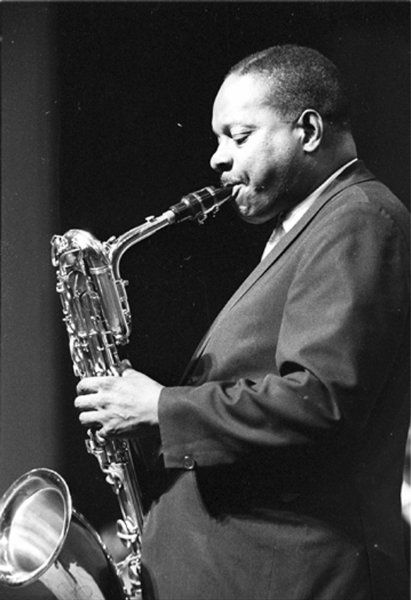 Harry Carney is widely revered as the first important voice on the baritone saxophone. Best known for his association with Duke Ellington, he arguably did more than any other band member to define the Ellington sound. He certainly had the longest run of any sideman in the Ellington band.
Joining in 1927 at age 17, three years into the band's existence, Carney stayed with Ellington until the latter's death in 1974. Initially joining as mostly an alto saxophonist and clarinetist, Carney soon focused on the baritone sax and developed one of the most distinctive sounds of any saxophonist. His vast, enveloping tone and romantic ballad style are just as much a part of the Ellington sound as Johnny Hodges' richly smooth alto sax and "Tricky Sam" Nanton's conversational plunger technique on trombone. Later in his career, Carney doubled on bass clarinet, translating his unique baritone sound to the more subdued instrument.
Harry Carney did not compose much. He co-wrote one of Ellington's hits, Rockin' In Rhythm. Carney's ballad We're In Love Again was recorded on a 1954 album that featured him with a string section. This was one of two full albums Carney recorded as a leader; the other, "Rock Me Gently," was recorded in 1960 with a nonet of mostly Ellington sidemen without their leader. Carney also did two sessions of 45s as a leader in 1946 and '47. In the late '40s and '50s he played with a few other leaders besides Ellington, including an all-star big band assembled by Count Basie for an album that was originally a rehearsal for the CBS program "The Sound Of Jazz" in 1957.
As Rex Stewart said of Carney in "Jazz Masters Of The Thirties," '. . . for many years Carney was not merely the best baritone saxophone player in these or other parts, but as far as the world of jazz was concerned, Carney was Mr. Baritone himself.'