Bobby Hackett
January 31, 1915 – June 7, 1976
| | |
| --- | --- |
| Instrument | cornet |
| Birthplace | Providence RI |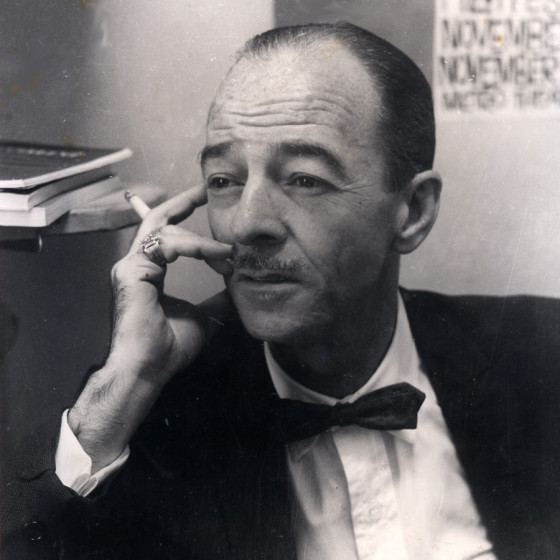 Revered as a tasteful swing stylist and romantic balladeer, Bobby Hackett worked with many of the masters of swing, trad jazz, and their derived style of "mainstream" jazz. His major influences were Bix Beiderbecke and Louis Armstrong; he regularly played alongside Armstrong through the late 1940s and '50s. Hackett's solo on the Jerry Gray standard A String Of Pearls, with Glenn Miller's big band in 1941, is perhaps his best known recording.
Originally from Rhode Island, Hackett began his career in his teens, performing all over New England on guitar and banjo as well as cornet and trumpet. He came to New York in 1937 and soon joined a group of players dedicated to continuing the tradition of small-group, pre-Swing Era jazz, spearheaded by guitarist Eddie Condon. Hackett worked with Condon and other members of this scene (such as clarinetist Pee Wee Russell and trombonist Jack Teagarden) on and off for the rest of his life.
In the late 1930s Hackett played in the big bands of Benny Goodman and Artie Shaw, but dental surgery forced him to switch from trumpet to guitar briefly in the early '40s. He joined Glenn Miller's band as a guitarist, playing the occasional trumpet solo but never as a member of this band's trumpet section.
In the late '40s, Hackett played with Louis Armstrong and with Frank Sinatra. Hackett's reputation grew particularly as a passionate ballad soloist; in the '50s he appeared on several "mood music" albums produced by Jackie Gleason. Hackett played more as a leader in the last two decades of his life, recording 13 albums for Capitol and 7 for Columbia. In the '70s he lived on Cape Cod, but regularly performed and recorded in New York and elsewhere. His final studio album as a leader was 1974's "Strike Up The Band," featuring tenor saxophonist Zoot Sims and guitarist Bucky Pizzarelli.