Changing Scene

– Hank Mobley

A sleek, sophisticated blues for new players and professionals alike.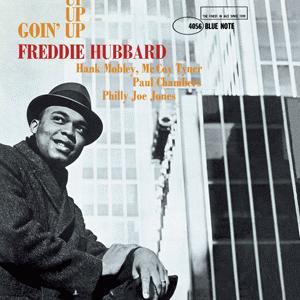 All selected items will be available for download after purchase.
Recording:

Freddie Hubbard - Goin' Up

Recorded on:

November 6, 1960

Label:

Blue Note (BLP 4056)

Concert Key:

G minor

Vocal Range:

, to

Style:

Swing (medium)
Trumpet - Freddie Hubbard
Tenor Sax - Hank Mobley
Piano - McCoy Tyner
Bass - Paul Chambers
Drums - Philly Joe Jones
Video
Creative Arts High School (Camden, New Jersey) Students perform The Changing Scene by Hank Mobley @ the Philadelphia Clef Club Youth Summer Jazz Camp - Bass Christopher Newbill, Drums-Zaire Darden, Alto Sax-Alex Cummings, Alto Sax - Brian Phillips, Tenor Sax - Reginald Lewis, Trombone - Lawrence Galloway, Trombone - Stephen Williams, Trumpet - Shabree Johnson
Hank loved to "groove" in G minor (concert), and this 16-measure form keeps returning to G minor. It's a great head and solo vehicle for inexperienced players to learn how to get around in G minor. After the head, Hank wrote an eight-measure send-off to start his first chorus. We've labeled it as an interlude. Although Hank only used it to start his solo, it works great if it is reintroduced to start off another soloist as well. All lead sheets are two pages long, with a separate solo section.

"Goin' Up"
was recorded at the legendary
Van Gelder Studio
in Englewood Cliffs.
Hank continued the G minor groove a week later (November 13, 1960) when he invited Freddie Hubbard to join him for
My Groove, Your Move
(a G minor blues), on Hank's "
Roll Call
" session. Both of these arrangements are classic examples of melodies that don't require a harmony part, therefore they work great for any single horn. As a two-horn quintet arrangement, the strength comes from both horns playing the melody in octaves.
See what else is available from the "
Goin' Up
" album.
Piano Comping Voicings
These voicings by pianist
Michael Cochrane
begin simply, with four- and five-note voicings mostly in fourths and fifths. There are a few upper extensions of the chords but not many. The last three measures change to a series of upper structure triads: the major triad on the 7th of minor 7th flat 5 chords, and the major triad on the sharp 5th of dominant chords.
These
footballs
show one way Michael hears the solo chord progression move from chord to chord. When studying them, your concentration can be focused solely on the chord progression and how chords move from one to another. Rhythmically, it's simple whole notes and half notes, or the basic harmonic rhythm of the chord progression of the solo section. The footballs are also annotated, showing the original chord symbol above the voicing, as well as any extensions below the voicing. The idea is that these voicings could be of varied uses to any level of pianist—a beginner pianist could play the music exactly as on the page and provide a supportive and harmonically hip sounding accompaniment to a soloist, while a more advanced pianist could use these same voicings with varied rhythms in the style of the recording. Ultimately, a pianist would be able to absorb how these voicings were derived from the chord symbols, and then be able to create their own.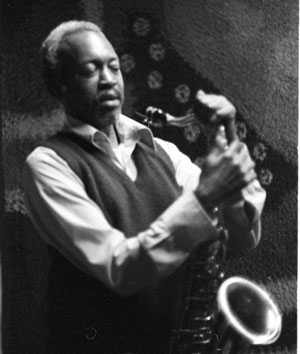 July 7, 1930 – May 30, 1986
Hank Mobley is one of the most acclaimed tenor saxophonists in modern jazz history. He is recognized by musicians and critics alike as one of the most important and eloquent jazz instrumentalists of all time. He recorded well over 100 of his own original compositions and left an indelible mark on the post-bop jazz scene. Read more...