Candied Sweets

– Richard Wyands

This bouncy medium swinger is a minor blues variation, a bit different from standard blues changes. Crescendos on the long notes of the melody make it particularly exciting.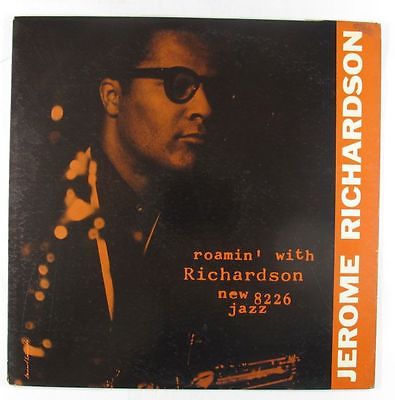 All selected items will be available for download after purchase.
Recording:

Jerome Richardson - Roamin' With Jerome Richardson

Recorded on:

October 21, 1959

Label:

New Jazz (NJLP 8226)

Concert Key:

B-flat minor

Vocal Range:

, to

Style:

Swing (medium)
Tenor Sax - Jerome Richardson
Piano - Richard Wyands
Bass - George Tucker
Drums - Charlie Persip
A bouncy medium-swing minor blues in a classic hard bop style. The melody uses the blues scale nearly throughout, but the chords are slightly different from standard blues changes. Most notably, the chord in the fifth measure is G♭7 instead of the expected E♭ minor—a borrowing from the relative major key. This chord accentuates E natural (F♭) in the melody, the distinctive flat 5th of the blues scale. The ninth and tenth measures have rhythmic chord hits complementing the melody. Dynamics are important in this song: the first and fifth measures have dotted half notes with crescendos, leading into short quarter notes on the fourth beat.

Our lead sheet shows a piano response to the melody in the fourth measure, which echoes the previous melody phrase. Also shown is a piano fill in the second ending of the head, related to the melody in the first ending. There is a coda that vamps the first ending melody phrase; the last time through the vamp, there is a final melody phrase that resolves to E♭7(♯9).

One chord in the head is slightly ambiguous. In the ninth measure, the chord on the "and" of beat 2 is written as D7♯5(♭9). The piano voicing on the recording includes only the two chord extensions, the sharp 5th and flat 9th (B♭ and E♭). The previous chord, G7♯5(♯9), has the same two notes as upper extensions and works just as well here as G7♯5(♯9)/D.

Although this recording is not currently available on Amazon or AppleMusic, it is on YouTube.
Jerome Richardson's second album as a leader, "
Roamin'
" was also Richard Wyands' first recording at the Van Gelder Recording Studio. At that time, Rudy Van Gelder had just started recording in his own studio in Englewood Cliffs, New Jersey, having moved his recording operations out of his parents' living room in Hackensack that summer.
Charli Persip
was the drummer on Richardson's debut album as a leader, "Midnight Oil," recorded in the Hackensack studio almost a year earlier and also featuring guitarist
Kenny Burrell
.
In 1995, also at the Van Gelder Recording Studio,
Candied Sweets
was recorded as a vocal by
Fleurine
, who added her own lyric,
Better Call Me Now
.
Richard Wyands played on another recording of
Candied Sweets
in 1992, on veteran tenor saxophonist Hal Singer's album "No Rush." This version is in D minor.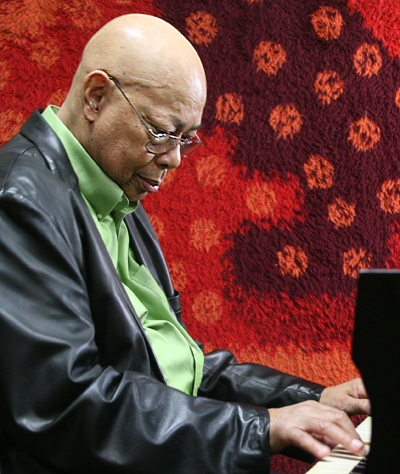 July 2, 1928 – September 25, 2019
Richard Wyands is a remarkably gifted and precocious musician who is best known as a sideman. A native of Oakland, California, he started playing piano in local clubs in San Francisco when he was only sixteen years old, at which time he became a union member (with a sponsor, of course, due to his youth). Since the 1950s, he has played alongside some of the greatest and best-known American jazz musicians, such as Charles Mingus and Roy Haynes. Read more...