Boppin' A Riff

– Sonny Stitt

A head deeply influenced by bebop that contrasts the bop melody with an open bridge for solos.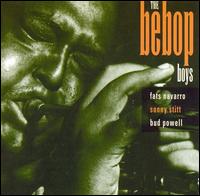 All selected items will be available for download after purchase.
Recording:

Fats Navarro - Boppin' A Riff

Recorded on:

September 6, 1946

Label:

Savoy (588)

Concert Key:

B-flat

Vocal Range:

, to

Style:

Swing (medium up)
Trumpet - Fats Navarro
Trumpet - Kenny Dorham
Alto Sax - Sonny Stitt
Tenor Sax - Morris Lane
Baritone Sax - Ed DeVerteuil
Piano - Bud Powell
Bass - Al Hall
Drums - Kenny Clarke
As you will hear from our audio example, the melody is steeped in the bebop tradition, both melodically and rhythmically. The "bridge" is open for the soloist's improvisation, which in this case is the composer, alto saxophonist Sonny Stitt. Sonny's bridge solo is cued in all lead sheets for your reference. The melody chord progression is a defined set of "rhythm changes," while soloing is open to a freer "rhythm changes" concept.

Recorded on September 6, 1946, and first issued as both sides of the Savoy 78 rpm: "Boppin' A Riff pt.1&2" / The Be-Bop Boys (Savoy 588). Next issued on 10" LP "New Sound In Modern Music" (various artists - Savoy MG 9012), session listed by Savoy as "Fats Navarro/Gil Fuller's Modernists."
Sonny recorded
Boppin' A Riff
on the last of a series of sessions he recorded with both
Kenny Dorham
and Bud Powell. The first session was on August 23, 1946 (The Bebop Boys/Kenny Dorham Quintet). Then, starting on September 4, 1946, the group changed names daily as they recorded. "The Bebop Boys/Sonny Stitt Quintet" on September 5, was augmented to a nonet on September 6 for a "Kenny Clarke and His 52nd Street Boys" session, which also added an additional trumpet player, Fats Navarro, and finally on September 7, it became an octet, dropping the guitar, as "Fats Navarro/Gil Fuller's Modernists." In 1947 Sonny won the Esquire New Star alto sax award.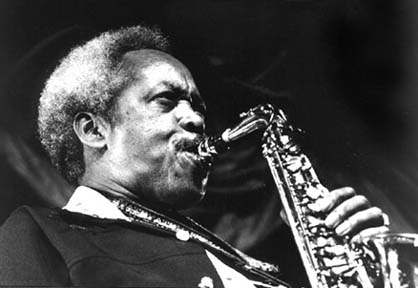 February 2, 1924 – July 22, 1982
Alto saxophonist Sonny Stitt was 3 1/2 years younger than Charlie Parker. When they met in 1943, each was surprised to find the other had developed a virtually identical style. Sonny was always frustrated when he was labeled as just another disciple of Charlie Parker, knowing he had already developed his style before hearing recordings of Charlie Parker with Jay McShann. Read more...