Bobbie Pin

– J.R. Monterose

Bobbie Pin features a melody that weaves through the chord changes with melodic and rhythmic drive.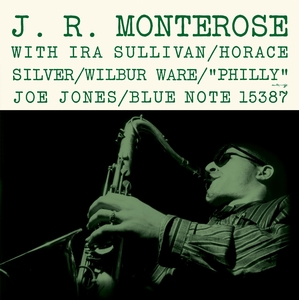 All selected items will be available for download after purchase.
Recording:

J.R. Monterose - J.R. Monterose

Recorded on:

October 21, 1956

Label:

Blue Note (BN 1536)

Concert Key:

B-flat

Vocal Range:

, to

Style:

Swing (medium up)
Trumpet - Ira Sullivan
Tenor Sax - J.R. Monterose
Piano - Horace Silver
Bass - Wilbur Ware
Drums - Philly Joe Jones
From Don Sickler: "I'm always attracted to a melody that weaves through the chord changes with melodic and rhythmic drive. In 1956, J.R. was immersed in the current jazz scene, and he coupled the bebop influence with some new post-bop and hard bop language for this original. Check out our audio excerpt and dig the 1950s energy."

Bobbie Pin
is from J.R.'s
first recording
as a leader. He started his recording career in the previous year on January 6, 1955, with "Evolution" (Teddy Charles Quintet) for the New Jazz label and did 6 more sessions in that year. Charles Mingus, the bassist on "Evolution," asked J.R. to play on his "Pithecanthropus Erectus" session, recorded on January 26 in the next year (1956). J.R. next recorded with Kenny Dorham's new band, "The Jazz Prophets," for ABC-Paramount, and then was on K.D.'s live date on Blue Note ("'Round About Midnight At The Cafe Bohemia"). This introduction led to the opportunity for his own Blue Note date.
Piano Comping Voicings à la series
On J.R. Monterose's
Bobbie Pin,
Horace Silver provides a strong accompaniment by using primarily "drop 2" voicings in the lower-middle register of the piano. Also, many of his voicings are built on only the fundamental chord tones, not using any extensions. His use of passing diminished chords as a turnaround at the end of this chorus is slick, and is a handy device for pianists to check out.
The
à la
series (in the style of) provides a sample chorus of voicings drawn from the song's original recording, but notated as
footballs
: simple whole notes and half notes, or the basic harmonic rhythm of the chord progression of the solo section. They are also annotated, showing the original chord symbol above the voicing, as well as any extensions below the voicing. The idea is that these voicings could be of varied uses to any level of pianist—a beginner pianist could play the music exactly as on the page and provide a supportive and harmonically hip sounding accompaniment to a soloist, while a more advanced pianist could use these same voicings with varied rhythms in the style of the recording. Ultimately, a pianist would be able to absorb how these voicings were derived from the chord symbols, and then be able to create their own.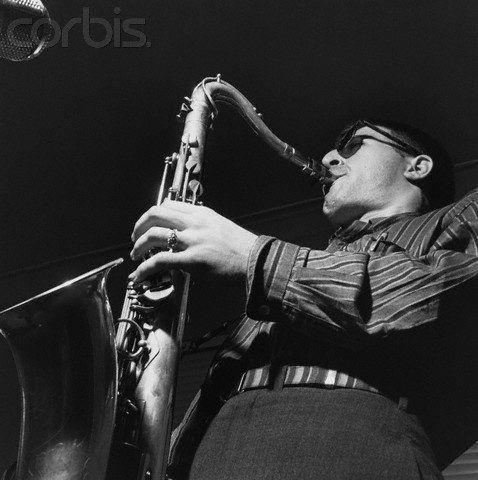 January 19, 1927 – September 26, 1993
A tenor saxophonist with a light though penetrating tone and a keen melodic and rhythmic approach, Monterose always brought something special to the bandstand or recording studio. He played extensively with Buddy Rich, Charles Mingus, Kenny Dorham (he recorded with the latter pair) and pianist George Wallington, but he was mostly a leader. Read more...