Blues All The Time

– Steve Nelson

Not technically a blues, but certainly in a blues vein, this 34-measure song comes from Steve's first album as a leader.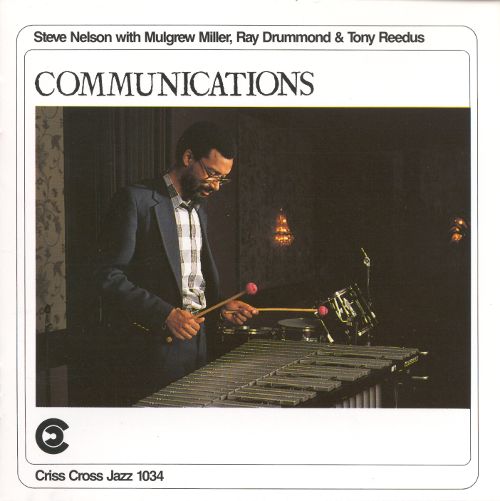 All selected items will be available for download after purchase.
Recording:

Steve Nelson - Communications

Recorded on:

October 11, 1989

Label:

Criss Cross Jazz (1034)

Concert Key:

B-flat minor

Vocal Range:

, to

Style:

Swing (slow)
Vibes - Steve Nelson
Piano - Mulgrew Miller
Bass - Ray Drummond
Drums - Tony Reedus
A slow swinger in a blues mood, though not having a blues form, this song has a timeless melodic quality that characterizes several of Steve Nelson's compositions. It's an AABC song with the C section ten measures in length and the other sections eight measures. Starting in B♭ minor, a descending series of II-V7s in the fifth measure leads to one of Nelson's signature resolutions, IVm7-V7 to return to the tonic at the second A section (see
One Thin Dime
for more use of this progression). This does not occur in the second A section, but forms the two-measure "tag" at the end of the C section. The bridge recalls that of the standard
Angel Eyes
, but resolving to D♭ major instead of G♭ major before the dominant F major. The last two measures of the bridge are the same as those of the second A section, both melodically and harmonically.
There is no intro and no coda. This song really lends itself to expressive melodic ornamentation, as Steve demonstrates on the recording.
This song comes from Steve Nelson's first album as a leader, which is also the first of four quartet albums recorded roughly a decade apart. Pianist Mulgrew Miller, who died in 2013, played on three of these albums including "
New Beginnings
" and "
Sound-Effect
". Miller and drummer Tony Reedus played on many recordings together since the early '80s; the rhythm section of Miller, Reedus, and Ray Drummond also appeared on Benny Golson's 1992 album "I Remember Miles" with trombonist
Curtis Fuller
. Reedus and Nelson both played on Miller's third album as a leader, "Wingspan," in 1987.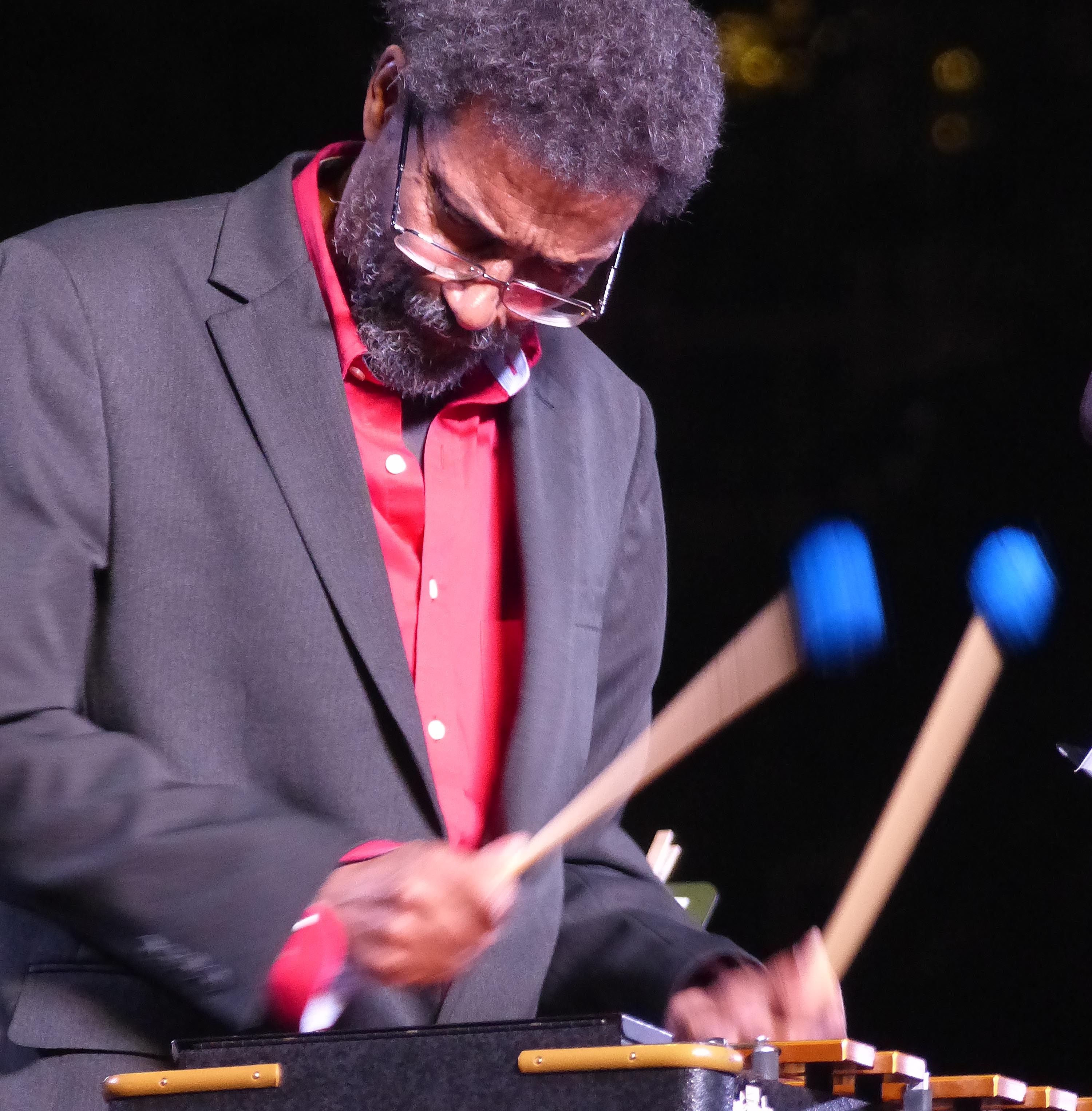 born on August 11, 1954
Vibraphonist Steve Nelson's career began in the early 1970s. His first touring experience was with the legendary guitarist Grant Green. Steve cites Milt Jackson as his first major influence, although in later years he developed a harmonically open sound influenced by Bobby Hutcherson. While attending the State University of New Jersey at Rutgers then-new jazz program, he met pianist Kenny Barron, drummer Freddie Waits, guitarist Ted Dunbar and reedman James Spaulding, who were all faculty members. Through them, he began to perform in New York City. In 1976, at age 22, Steve recorded with James Spaulding ("Plays The Music Of Duke Ellington"), and in 1980 recorded albums with Kenny Barron and Ted Dunbar. Read more...