Blue China

– Bob Brookmeyer

East meets West in this fun medium up swing. Lead sheets and second parts available.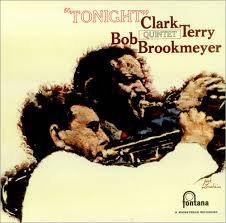 All selected items will be available for download after purchase.
Recording:

Clark Terry-Bob Brookmeyer - Tonight

Recorded on:

November 23 & 24, 1964

Label:

Mainstream (M56043)

Concert Key:

C minor

Vocal Range:

, to

Style:

Swing (medium up)
Flugelhorn - Clark Terry
Trombone - Bob Brookmeyer
Piano - Roger Kellaway
Bass - Bill Crow
Drums - Dave Bailey
Blue China is a fun, quirky trip to the East—at least, the East as seen by mid-century jazz artists. Bob Brookmeyer combines a recurring piano theme that sends up American stereotypes of classic Chinese music. The horn line begins with a straight-eighth line in parallel fourths that continues the Chinese flavor, but bursts into classic American swing in the B section. The mix of styles not only keeps the audience on their toes, but offers a fascinating East-West cultural collision. To give you a broader view, our audio excerpt starts with the second A section and goes into the B section.

If you aren't familiar with the Clark Terry/Bob Brookmeyer Quintet, you're in for a treat. These are two exceptional musicians by themselves, but combined, they feed off of each other creating exceptional recordings.
There are many American jazz songs like
Blue China
with Chinese influences, but did you know that China had its own jazz scene even in the early 20th century? Shanghai was the capital of Asian jazz at the time and it had a rich jazz and swing scene as early as 1920, when African-American musicians could easily travel there on steamship lines. Chinese jazz combined American rhythms with Chinese folk melodies and instruments. For more information, check out "
Yellow Music: Media Culture and Colonial Modernity in the Chinese Jazz Age
" by Andrew F. Jones, a fascinating chronicle of this little known period in jazz history!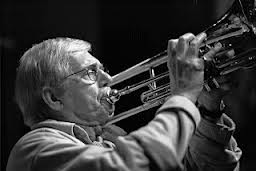 December 19, 1929 – December 15, 2011
American jazz trombonist Robert Brookmeyer was one of the top valve trombonists and advanced arrangers of his time. Born in Kansas City, Missouri, he started as a pianist in dance bands, winning the Carl Busch Prize for Choral Composition during his attendance at Kansas City Conservatory of Music. Read more...