Bix's Place

– Randy Sandke

An impressionistic song that defies easy classification. Though the rhythm section swings, the melody is played with even eighths. Second parts and a condensed score are available for the quintet arrangement.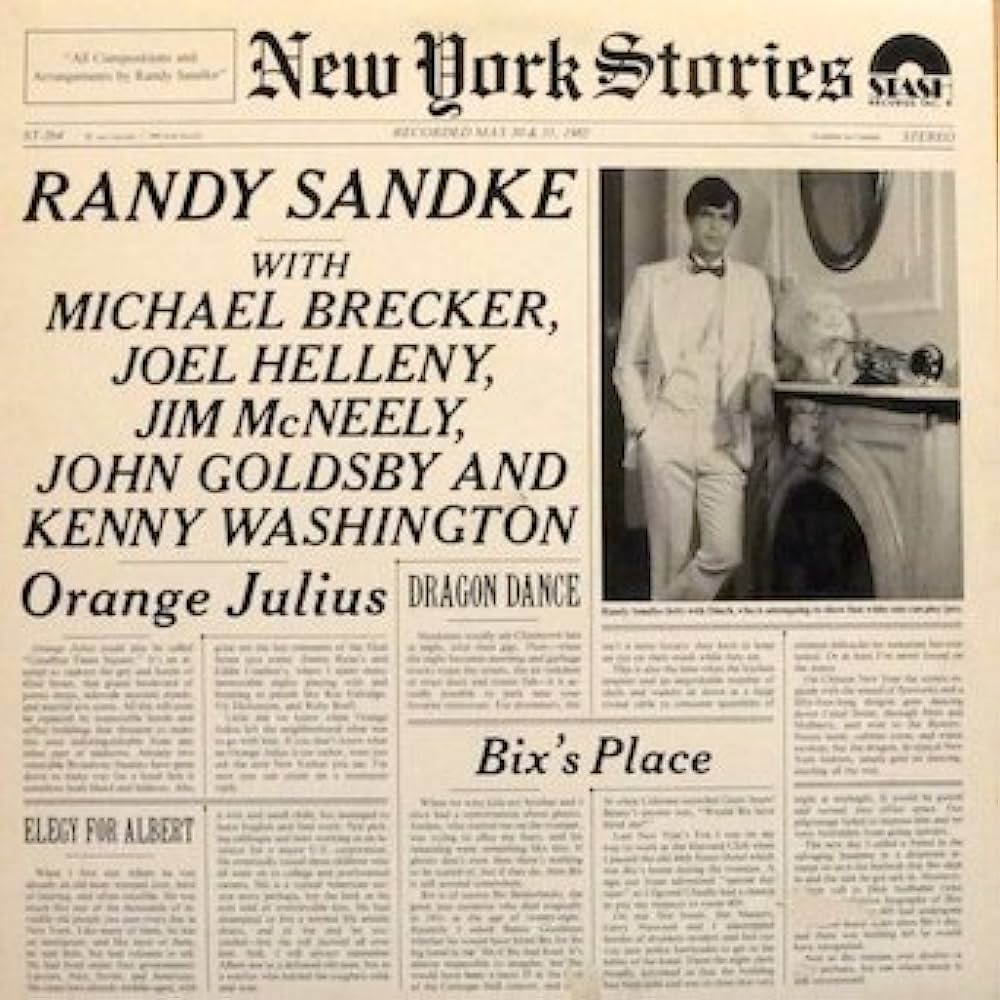 All selected items will be available for download after purchase.
Recording:

Randy Sandke - New York Stories

Recorded on:

May 30-31, 1985

Label:

Stash (ST 264)

Concert Key:

No key center

Vocal Range:

, to

Style:

3/4 swing (medium slow)
Trumpet - Randy Sandke
Trombone - Joel Helleny
Piano - Jim McNeely
Bass - John Goldsby
Drums - Kenny Washington
Though the title may imply a song with an early jazz influence (and indeed older jazz styles have influenced many of Randy Sandke's later compositions), Bix's Place has a distinctly modern sound which is not easy to classify. This song's slow tempo and short form make it not particularly challenging to play, but its harmonic structure is rather complex and esoteric. The rhythmic feel is unusual as well: the rhythm section swings but the melody has a smooth even-eighths feel.

The melody really has one theme, a descending line repeated four times in different transpositions (adapted through the changes) to fill an 18-measure form. This theme has a haunting quality, never seeming to resolve or land in a recognizable key center. The changes are colorful and impressionistic, all majors and dominants with no minor chords. The root motion is entirely in seconds and thirds; though there's no key center, the E♭maj7 at the end sounds like a slight resolution (after G♭maj7) halfway through the last melody note. Several melody phrases have passing tones that side-slip outside the chords.

This song has a solo piano intro, a single-line phrase that spells out the first two chords of the head twice with the same even-eighths feel as the head. After the solos there's a sort of "shout" chorus, though it starts at a softer dynamic than the head; more rhythmically active than the melody chorus, it's a chorus of triadic and scalar lines through the same changes, full of dynamic peaks and valleys. The coda vamps the last four measures of the melody three more times before a final Gmaj7(♯11). There's only one melody note in these measures, held out for the entire coda; on the recording the horn players stagger their breathing with each other. This is indicated with dashed ties on our condensed score and second parts; in our lead sheet (which is the first part as well) the coda is written as it appears in Randy's original manuscript, in which this note is broken up by a few quarter and half rests.

On the recording, bassist John Goldsby plays quite a variety of rhythms in the coda vamp, not quite accompanying but not quite soloing, while pianist Jim McNeely improvises arpeggiated lines. The bass rhythms are shown in all lead sheets and parts.

About the arrangement: The horns play in harmony throughout the head, mostly in thirds. In the 7th and 8th measures, the trombone adds a chromatic rising and falling countermelody. The shout chorus begins with four measures in octaves, followed by four in unison and four in contrary motion; the rest of the chorus is voiced in fifths and sixths. As recorded, the trombone second part goes quite high in both the head and shout chorus; trombonists can play some of the lines an octave below, especially the unison in the second four measures of the shout chorus.
"New York Stories"
was recorded at the legendary
Van Gelder Studio
in Englewood Cliffs.
With its modern sound, this seems an unlikely song to dedicate to a pre-swing era jazz musician such as Bix Beiderbecke, but he was certainly ahead of his time. The harmonic motion in seconds and thirds is perhaps reminiscent of Bix's classic composition
In A Mist
with its whole-tone harmonies.
The album "
New York Stories
" has a clever design, with short essays by Randy Sandke all over the front and back covers which are connected to the songs without being descriptions of the music—really explanations of each song's inspiration. The one for
Bix's Place
details Sandke's unsuccessful attempt to visit a hotel room where Beiderbecke had lived in the 1920s. He later learned it had been renovated many times since then, but as he says, "If ghosts don't exist then there's nothing to be scared of, but if they do, then Bix is still around somewhere."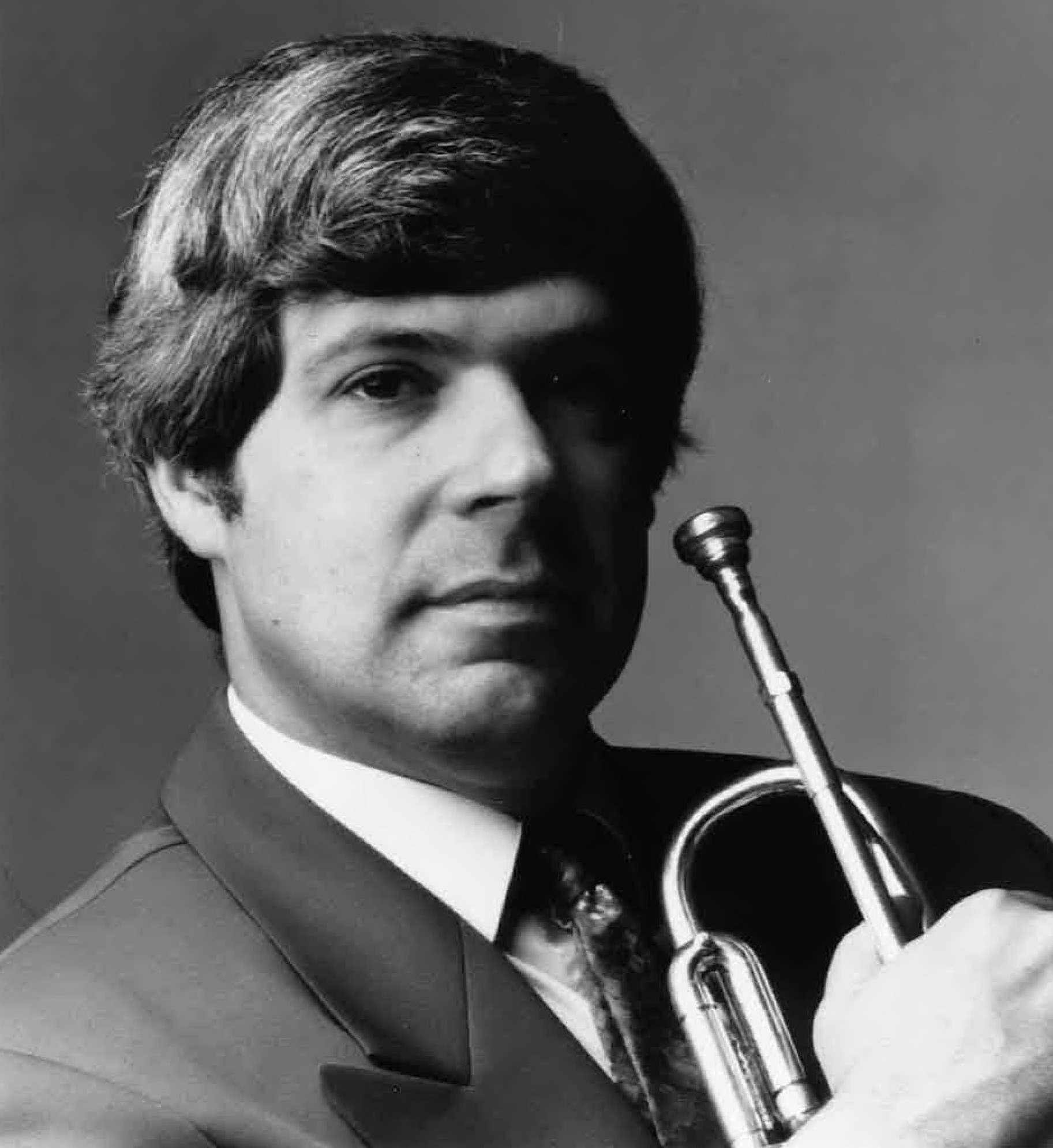 born on May 5, 1949
Randy Sandke has had one of the most unique careers in contemporary jazz. He is not only an expert interpreter of swing and early jazz styles, but also a wildly creative composer and improviser in an experimental vein. Far from keeping the traditional and avant-garde elements separate, he often combines these influences in his own music, highlighting the connections between seemingly distant points on the continuum of jazz history. Read more...