Barry's Tune

– Barry Galbraith

A medium-up swinger with two-part counterpoint, played by tenor sax and guitar on the quintet recording by Bobby Jaspar. Our condensed score shows the lines side by side.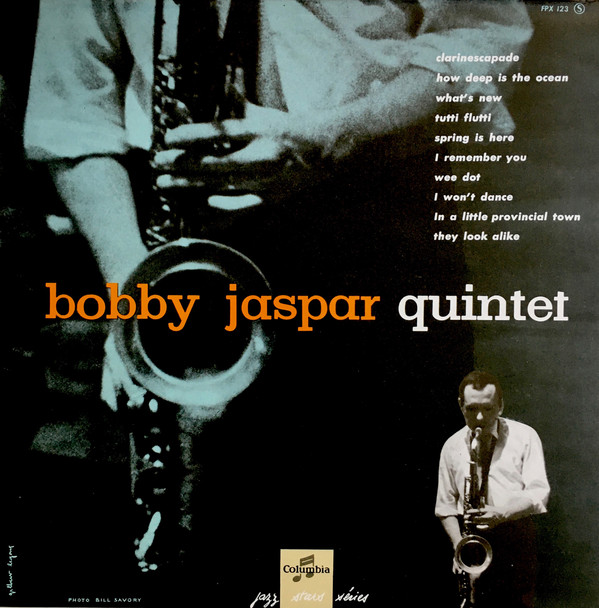 All selected items will be available for download after purchase.
Recording:

Bobby Jaspar - Bobby Jaspar Quintet

Recorded on:

November 20, 1956

Label:

Columbia (ESDF 1142)

Concert Key:

B-flat

Vocal Range:

, to

Style:

Swing (medium up)
Tenor Sax - Bobby Jaspar
Guitar - Barry Galbraith
Piano - Eddie Costa
Bass - Milt Hinton
Drums - Osie Johnson
A medium-up swinger in a classic cool-jazz style, Barry's Tune features a quintet arrangement with two-part counterpoint (tenor sax and guitar on the recording). The form is 40 measures long—five 8-measure phrases—and while the A and C sections have the same changes, the melodic lines don't repeat exactly. The two lines begin together, switching between unison and contrary motion; in many places they complement each other, alternating melodic phrases.

In the D section the two melody instruments each have a four-measure solo fill; there are bass pedal figures in the first half of D that are also played in the solos. The guitar plays chords in the 4th and 6th measures of E; horn players playing this second part can play either the top or the second note of these voicings.

Each lead sheet shows both voices.
As one of the most prolific recording guitarists of his time, Barry Galbraith was particularly busy during the month of November, 1956, when this
Bobby Jaspar
record was cut. However, it is interesting to note that both many of the sessions from this period were large ensembles and that many were with other members of the "New York Rhythm Section"—pianist Hank Jones, bassist Milt Hinton and drummer Osie Johnson.
This Bobby Jaspar session was Bobby's first recording with Barry—the two went on to play together on many other recordings in the late '50s, including Barry's only album as a leader, "Guitar And The Wind" from 1958.
With our Concert Condensed Score to Barry's Tune, you can recreate the sophisticated counterpoint of Barry Galbraith and Bobby Jaspar's original performance. While Galbraith of course played the "Guitar" part of the score as written, guitarists can also work on the tenor sax melody—whether practicing with the recording or another guitarist.

This score is great material to work on phrasing with a horn player or another guitarist for developing a strong sense of time and reading ability.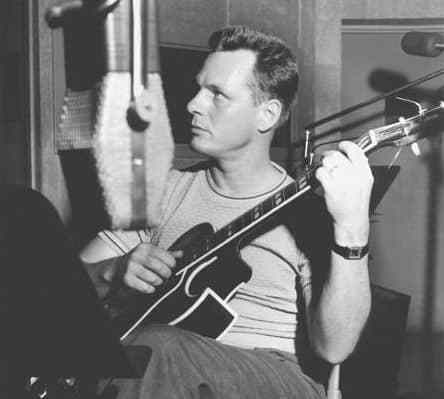 December 18, 1919 – January 13, 1983
One of jazz's most recorded guitarists, Barry Galbraith was known for his immaculate taste as an accompanist in any musical context. His guitar studies books are still some of the most popular practice materials for aspiring jazz guitarists today. Read more...