Balanco No Samba

– Gary McFarland

A classic samba written for saxophonist Stan Getz. Two lead sheets are available: in addition to the general lead sheet that stays in concert C, there is one that reflects the modulations of the arrangement on the original recording.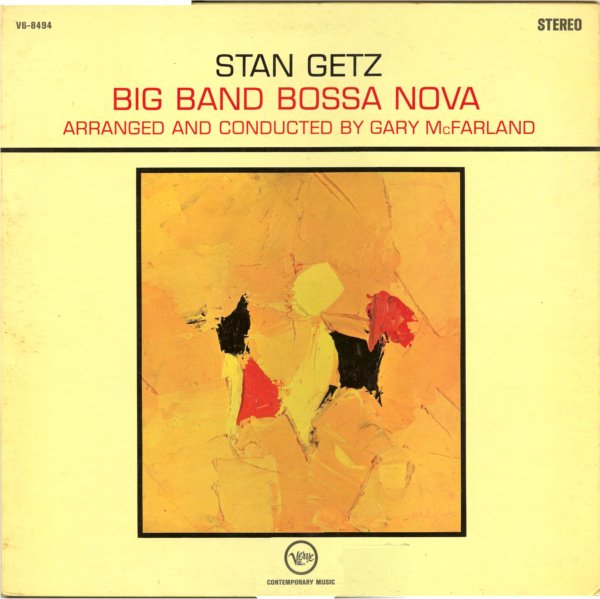 All selected items will be available for download after purchase.
Recording:

Stan Getz - Big Band Bossa Nova

Recorded on:

August 28, 1962

Label:

Verve (V6 8494)

Concert Key:

C

Vocal Range:

, to

Style:

Latin (Samba)
Tenor Sax - Stan Getz
Trumpet - Joe Ferrante, Nick Travis, Doc Severinsen
Trombone - Willie Dennis
Bass Trombone - Tony Studd
French Horn - Ray Alonge
Alto Flute - Eddie Caine
Clarinet - Arthur "Babe" Clarke, Walt Levinsky
Bass Clarinet - Romeo Penque
Piano - Hank Jones
Guitar - Jim Hall
Bass - Tommy Williams
Drums - Johnny Rae
Cabassa - Carmen Costa
Tamborim - Jose Paulo
Arranger, Conductor - Gary McFarland
A samba with a simple, carefree melody and a rewarding set of changes. Its melodic sensibility is deeply appealing to listeners and especially musicians, who will enjoy soloing over the satisfying changes.

Two versions are available:
The lead sheet editions are in C concert throughout, making the song more accessible.
The as recorded editions reflect Gary's arrangement for the Getz recording, which starts in C then modulates to F for the solos, and includes a shout chorus. This shout chorus is quite interesting as it essentially covers an A section and B section in the key of E♭, then modulates to F for another A section before returning to the B, C and D sections of the head out in the original key of C.
On the Getz album, this composition was titled Street Dance (Balanca No Samba).

"Big Band Bossa Nova" came fresh on the heels of the whirlwind success of Stan Getz's "Jazz Samba," the album that has been credited with starting the bossa nova craze in America, especially Getz's take on Antonio Carlos Jobim's Desafinado. That album, and the following ones, were produced by Creed Taylor, later to form CTI Records. "Big Band Bossa Nova" was recorded in August of that same year (1962) and, like "Jazz Samba," included a mix of new compositions (all by Gary McFarland) and pieces by Antonio Carlos Jobim. Like its predecessor, "Big Band Bossa Nova" charted quite respectably, peaking at #13 on Billboard's Top LP, but it never made the same cultural impact as "Jazz Samba." Why "Big Band Bossa Nova" did not catch on is something of a mystery, as it was clearly popular (it stayed on the charts for 23 weeks) and a critical hit, but it remains a mostly forgotten work in Stan Getz's celebrated oeuvre.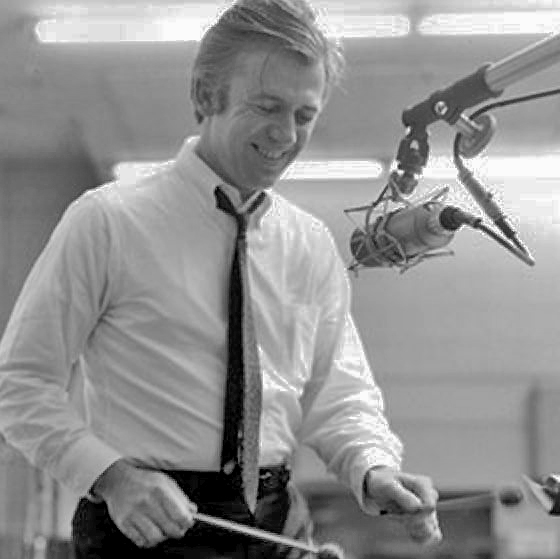 October 23, 1933 – November 3, 1971
Gary McFarland, though not a well-known name today, was one of the most important forces in orchestral jazz and bossa nova in the mid-20th century. Critic Gene Lees aptly described him as an "adult prodigy;" his compositions and arrangements were regarded as complex, sensitive, emotional, and sometimes delightfully simple. He was a talented vibraphonist and singer as well. Read more...