Baby, I'm Coming Home

– Chuck Wayne

A sweet chart with an old-fashioned sound that works for any voice range. Available in different keys to suit male and female voices.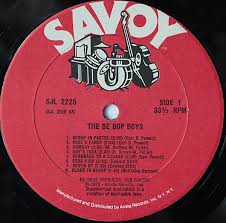 All selected items will be available for download after purchase.
Recording:

Savoy - The Bebop Boys

Recorded on:

August 27, 1947

Label:

Savoy (SJL 2225)

Concert Key:

B-flat, E-flat, F

Vocal Range:

Tenor, D-flat3 to D4 written 8va

Style:

Swing (medium)
Vocals - Kenny Hagood
Trumpet - Elmon Wright
Alto Sax - Howard Johnson
Alto Sax - Ernie Henry
Baritone Sax - Cecil Payne
Piano - John Lewis
Bass - Nelson Boyd
Drums - Kenny Clarke
A sweet chart that evokes a bygone era of vocal music,
Baby, I'm Coming Home
is a great choice for singers who want a classic sound without resorting to overdone standards.
The small range of this piece makes it suitable for any voice type. For men, we recommend B-flat, the key Kenny Hagood sings it in; for women, we recommend F. E-flat is also available. The AABA form is a breeze to solo over as well, so it's a good entry-level piece for beginning jazz vocalists.
The audio clip plays through the entire opening melody. Our lead sheet indicates a simple ending from Chuck Wayne's original manuscript that can be tailored to your liking. This is a great song for experimenting with deviating from the exact written melody, so long as you capture the soul of it!
Lyric Description:
Who knew that guitar master Chuck Wayne was also a lyricist? This simple, honest lyric is a wandering lover's plea to be taken back after realizing the error of his/her ways.
Alternate vocal range:
A-flat3-A4 [alto]
If another key would be better for you, send the key you'd like to
Don
and we'll post the transposition on the website for purchase. If you're not sure which key is best, send us your range and we'll work with you to figure out the best key.
Chuck Wayne fans, please check out his
Slightly Dizzy
instrumental title.
This composition is also in our
Sing JAZZ!
songbook, a collection of stunning, lesser-known vocal selections from the Second Floor Music repertoire (
Sing JAZZ! contents)
.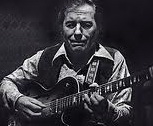 February 27, 1923 – July 29, 1997
Born Charles Jagelka, New Yorker Chuck Wayne was a jazz guitarist, composer and arranger noted for distinctive bebop style and legato technique. He became an expert in the banjo, mandolin and balalaika as a child, focusing on swing. He was heavily influenced by classical music in addition to jazz. He became prominent in the early 1940s on NYC's 52nd Street and in Greenwich Village where he made the transition to bebop. Influenced by Oscar Moore and Charlie Christian, and horn players of the day like Coleman Hawkins and Charlie Parker, Chuck made his way into Woody Herman's big band and later worked with trumpeter Dizzy Gillespie, spreading the bebop revolution with recordings like Groovin' High and Blue 'n' Boogie. Read more...