Help for the Audio player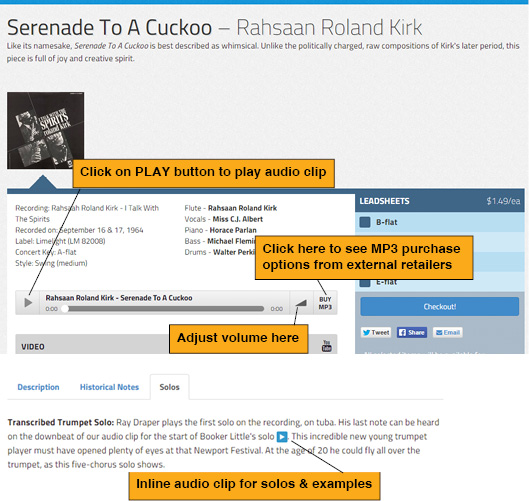 To easily add exclusive audio purchased from jazzleadsheet.com to iTunes, put the MP3 files in your Automatically Add To iTunes directory. On both PC and MAC, the path is usually something like this: C:\Users\YOUR COMPUTER NAME\Music\iTunes\iTunes Media\Automatically Add to iTunes. The next time you start iTunes, the music will be added automatically.
Check out this link to configure Windows Media Player to find and display your purchases.