Karin Krog
| | |
| --- | --- |
| Instrument | voice |
| Birthplace | Oslo, Norway |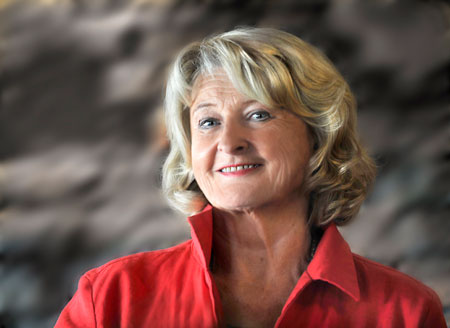 Karin Krog is perhaps Norway's leading jazz singer and certainly its most idiomatic. She is a unique song artist with a great international reputation possessing her own recognizable style and voice. She started to sing during her teenage years together with various local musicians. She attracted attention during jam sessions at the Penguin club in Oslo, and in 1955 was hired by the pianist Kjell Karlsen to sing in his sextet, followed by her radio debut the next year.
Karin made her recording debut on the LP "Metropol Jazz" in 1963, and recorded a pair of 45-rpm singles. She made her own solo album "By Myself" in 1964, and performed the same year at festivals in Antibes, France, at Gyllene Circeln in Stockholm and at Kongsberg Jazz Festival in Norway.
Her international career began to take off with visits to Warsaw and Prague in 1966. In 1967 she performed in the USA with Don Ellis and Clare Fischer, appeared in Brussels, and received the first place nomination for "Artist Deserving of Wider Recognition" in Down Beat critic's poll. During the following year Karin appeared at the Montreaux festival and continued on to tour Europe in 1969 and Japan in 1970 with the Down Beat Poll Winners.