Herbie Hancock
| | |
| --- | --- |
| Instrument | piano |
| Birthplace | Chicago, IL |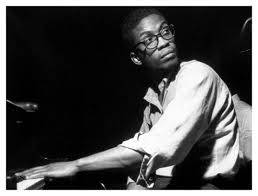 The inventive and iconic pianist Herbie Hancock has a career that spans multiple decades and many genres. Not unlike his mentor, Miles Davis, Herbie has inspired new horizons in jazz music through his own transformations as an artist. An early piano prodigy who performed a piano concerto with the Chicago Symphony Orchestra at age 11, Herbie began jazz piano in high school. His career began when he was discovered by Donald Byrd in 1960. Soon after, he was signed to Blue Note as a solo artist. In 1963, he released "Takin' Off," which included his famous composition Watermelon Man.
In May of that same year, Miles Davis invited him to join his quintet shortly before the "Seven Steps to Heaven" sessions. Herbie stayed with Miles for five years, and at Miles's suggestion, switched to a Rhodes electric piano. During this time, Herbie also released several of his iconic solo albums, like "Maiden Voyage," and "Speak Like A Child." After leaving Miles's quintet, he put his own group together called the Headhunters, with whom he released his hit crossover single Chameleon. Herbie had eleven albums on the pop charts over the course of the 1970s.
In 1982, he had an MTV hit with Rockit, a rock- and scratch-influenced release, all while continuing to work as a serious jazz pianist with V.S.O.P., a reunion of the Miles Davis quintet with Freddie Hubbard sitting in for Miles. To date, Herbie has recorded with many of the top names in pop while maintaining his status as one of the kings of jazz piano. He has won 14 Grammy awards, including Album of the Year.