All About Art

– Sergio Mihanovich

A lyrical song with both major and minor qualities, as it begins in C minor and ends in E♭ major. All rhythm section figures are notated in our lead sheets.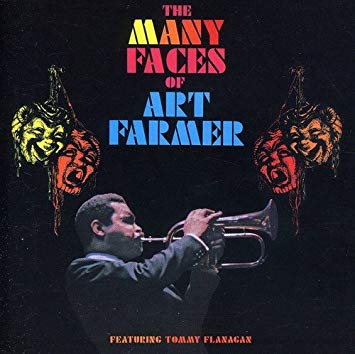 All selected items will be available for download after purchase.
Recording:

Art Farmer - The Many Faces Of Art Farmer

Recorded on:

1964

Label:

Scepter (SLP 521)

Concert Key:

E-flat

Vocal Range:

, to

Style:

Swing (medium up)
Flugelhorn - Art Farmer
Alto Sax - Charles McPherson
Piano - Tommy Flanagan
Bass - Steve Swallow
Drums - Bobby Thomas
This uptempo song, written for Art Farmer by Sergio, doesn't feel fast, due to its lyrical, long-note melody. The key is E♭ major, but the A and C sections start in C minor. In fact, E♭maj7 only appears in the third measure of the A and C sections, and at the very end; each section has a cyclic modulation to the beginning of the next section. The bridge starts with a II-V7 to F♯ (G♭) major, then moves around in fourths to Fm7—which is not a II chord here but a IV chord as it's followed by G7 going to C minor for the C section. This last section has a four-measure tag, making a 36-measure AABC form. On the head, the rhythm section plays subtle long-note figures that fit with the melody, never going to a 4-feel until the solos. There is no intro, but there is a coda with a Latin groove and pedal-like bass figures. On this recording the horns play unison throughout.
This song was recorded a year after
Art Farmer
made the first recording of Sergio Mihanovich's classic,
Sometime Ago
. A live version of
All About Art
was apparently recorded at the Half Note in December 1963 by Art's quartet with Jim Hall, Steve Swallow and Walter Perkins, but this has never been released. "
The Many Faces Of Art Farmer
" is the only recording of Art with Charles McPherson. Around this time, drummer Bobby Thomas recorded with flute greats Herbie Mann and Hubert Laws; one of Thomas' first recordings was "
Reminiscin'
,"
Gigi Gryce's
last album.
Sergio Mihanovich was from Buenos Aires, but he came to New York in the early 1960s and got involved with a group of musicians including saxophonist Benny Golson and Art Farmer.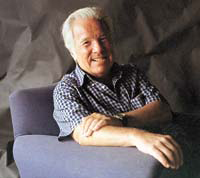 May 8, 1937 – May 7, 2012
Sergio Mihanovich was a beloved composer in his native Buenos Aires. In Argentina, Sergio was active in many areas: writing soundtracks for Argentine films and theatrical productions; working in nightclubs; recording in both jazz (performing and recording with saxophonist Gato Barbieri) and pop settings; as an educator; and as a writer of both music and words. In the 1960s Sergio lived in the United States for a time, writing the songs that eventually became part of the Second Floor Music catalog and working as a pianist/vocalist/composer. Read more...