Willow Tree

– Richard Wyands

This sensitive, soulful ballad comes straight from the heart.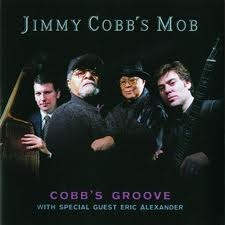 All selected items will be available for download after purchase.
Recording:

Jimmy Cobb - Cobb's Groove

Recorded on:

December 8, 1999

Label:

Milestone (MCD 9334-2)

Concert Key:

F

Vocal Range:

, to

Style:

Ballad
Tenor Sax - Eric Alexander
Piano - Richard Wyands
Bass - John Webber
Drums - Jimmy Cobb
Guitar - Peter Bernstein
This Richard Wyands composition is tender and moving with a wistful melody. It's a good choice for instrumentalists looking to show their talents at interpretation and phrasing a melody. Don Sickler writes: "I'm a firm believer that a recording session needs a good ballad, and Richard brought in a great one for this session. It's a 24-measure ABA form. The clip here starts with the tenor sax melody, but the recording opens with a beautiful piano introduction. Richard is a frequent performer at Rudy Van Gelder's recording studio, and I've heard Rudy say he wishes he could keep every introduction Richard has played and string them all together—every one perfectly captures the feeling of the song to come."

Jimmy Cobb's Mob first recorded together in 1998. Pianist Richard Wyands was a founding member, along with Bernstein, Webber and Cobb. Between that session and the 2003 session featured here, Cobb and Wyands recorded together several times: in 2002 for a Grady Tate album, and also in 2003 and again in 2006 for two Von Freeman sessions. In 2008, under the leadership of guitarist Peter Bernstein, the original group reunited for "Live At Smalls."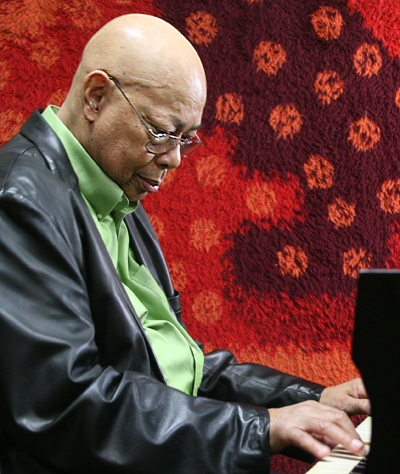 July 2, 1928 – September 25, 2019
Richard Wyands is a remarkably gifted and precocious musician who is best known as a sideman. A native of Oakland, California, he started playing piano in local clubs in San Francisco when he was only sixteen years old, at which time he became a union member (with a sponsor, of course, due to his youth). Since the 1950s, he has played alongside some of the greatest and best-known American jazz musicians, such as Charles Mingus and Roy Haynes. Read more...