Veil

– Jon Gordon

A spare, floating piece with counterpoint between the horns and rhythm section in the head. The meter changes a lot; the solos are in 6/4.
All selected items will be available for download after purchase.
Recording:

Jon Gordon - Along The Way

Recorded on:

June 30, 1997

Label:

Criss Cross (1138)

Concert Key:

No key center

Vocal Range:

, to

Style:

Swing (medium)
Soprano Sax - Jon Gordon
Tenor Sax - Mark Turner
Piano - Kevin Hays
Bass - Joe Martin
Drums - Billy Drummond
Jon Gordon describes this piece as "a kind of through-composed improvisation." As he explains, "This piece is very much about the counterpoint. The blowing changes are really only a reflection of the earlier writing, and serve as a contrasting section to what precedes them, though the interlude, in tone and counterpoint, clearly reconnects with the original statements."

The meter changes in the head are subtle; it rarely feels as if the measures are subdivided differently from each other. In fact, the subdivision of the measures is open for interpretation; for example, the 6/4 measures in the solos can be thought of as either 3 + 3 beats or 2 + 2 + 2.
In discussing Veil, Jon Gordon says, "You may want to read Ernst Toch's book " Shaping Forces in Music." His belief was that 20th century harmony was a return to polyphony, with each line being of equal importance, and the harmony was merely a result of the confluence of melodies. This piece, and others I have written, was greatly influenced by that kind of thinking."
All selected items will be available for download after purchase.
Recording:

Jon Gordon - Evolution

Recorded on:

May June or August, 2009

Label:

ArtistShare (AS 0101)

Concert Key:

No key center

Vocal Range:

, to

Style:

Swing (medium)
Trumpet - Dave Smith
Trombone - Alan Ferber
Soprano Sax - Jon Gordon
Tenor Sax - John Ellis
Bass Clarinet - Douglas Yates
Guitar - Nate Radley
Piano - Sean Wayland
Bass - Matt Clohesy
Drums - Mark Ferber
Percussion - Rogerio Boccato
Violin - Sara Caswell, Andie Springer
Cello - Jody Redhage
Vocal - Kristin Berardi
Though this version of Veil features almost three times as many instruments as the original recording, the arrangement is essentially the same. Only in a few places is it fleshed out with bigger voicings; most lines of counterpoint are doubled by at least two instruments. The form differs slightly from the original version: in the in head, there is basically a D.S. after the fifth measure of B. The measure it repeats back to is actually in 4/4, with the bass line of the last four beats of the D.S. measure. After that, the whole head is played and continues to the solos. The D.S. after the solos also returns to the 4/4 measure.
Veil is one of three earlier Gordon compositions that he revisited for his most recent album, "Evolution". The others are Contemplation, originally from the 2000 album "Possibilities," and Currents, first recorded on the 1998 album of the same title. Like Veil, the new versions of these were rearranged for different instrumentations: the former for two violins and cello, and the latter for the same lineup as Veil minus the violins and cello.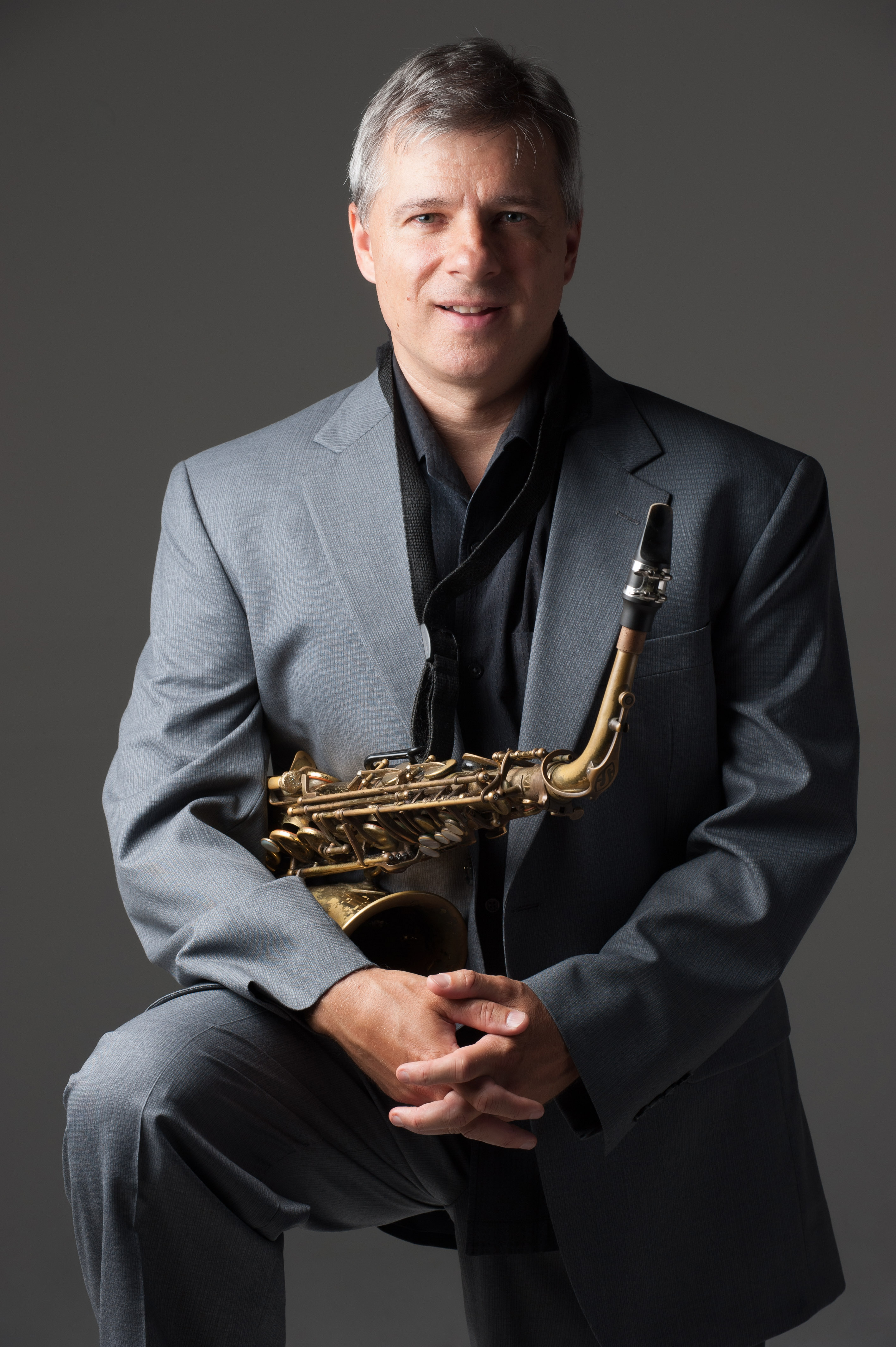 born on December 23, 1966
Modern alto saxophonist and composer Jon Gordon is a driving force in cutting-edge jazz. A native New Yorker, he began his musical exploration at the age of ten, encouraged by his musical family. He attended Performing Arts High School and studied saxophone privately in his teen years and showed significant promise, winning numerous awards at a young age. His love for jazz began as a teenager after listening to a Phil Woods record; not long after, he began to study with Phil Woods himself after sitting in with Eddie Chamblee at Sweet Basil. Jon studied at Manhattan School of Music, during which time he worked with Roy Eldridge, Leon Parker, Doc Cheatham, Larry Goldings, Al Grey, Eddie Locke, Red Rodney, and Mel Lewis. Read more...