Vaun-Ex

– Elmo Hope

A tricky "Bird Blues" in Elmo's beautifully elegant melodic style.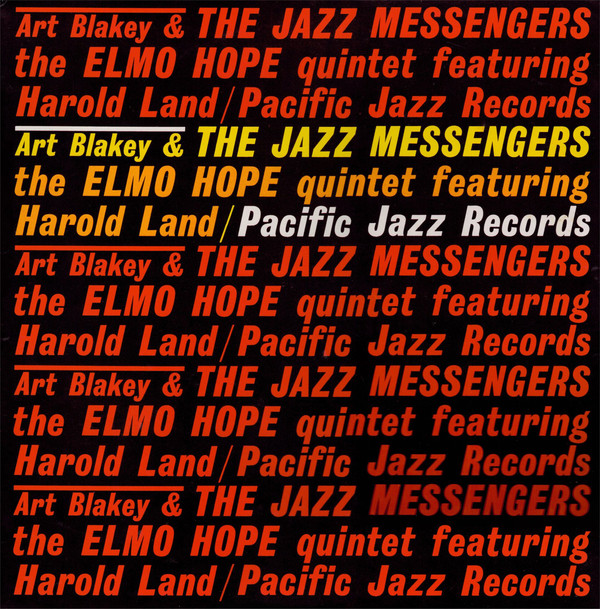 All selected items will be available for download after purchase.
Recording:

Art Blakey / Elmo Hope - The Elmo Hope Quintet featuring Harold Land

Recorded on:

October 31, 1957

Label:

Pacific Jazz (PJ 33)

Concert Key:

A-flat

Vocal Range:

, to

Style:

Swing (medium)
Trumpet - Stu Williamson
Tenor Sax - Harold Land
Piano - Elmo Hope
Bass - Leroy Vinnegar
Drums - Frank Butler
Our audio excerpt starts with the four-measure intro which sets up the melody. Vaun-Ex was recorded as a quintet, and we've made the second parts available separately. This is a good opportunity to make sure you have your A-flat descending blues (often referred to as II-V or "Bird Blues") chops together.

Vaun-Ex
was recorded on Elmo's first recording session in Los Angeles, where his quintet consisted of some of the finest West Coast musicians. After the session, Elmo stayed in Los Angeles, next recording with Curtis Counce on January 6, 1958, and also again in April of that year. In 1959 he recorded two landmark dates, the first an Elmo Hope Trio recording on February 8; the second, in August, Harold Land's "The Fox" LP. Frank Butler was the drummer for both of these dates, and they contain important Elmo Hope compositions that will be appearing on jazzleadsheets.com.
For more information about the Pacific Jazz label, click
here
.
For more details about Elmo Hope's recordings, check out the
Elmo Hope Discography
on Noal Cohen's Jazz History website.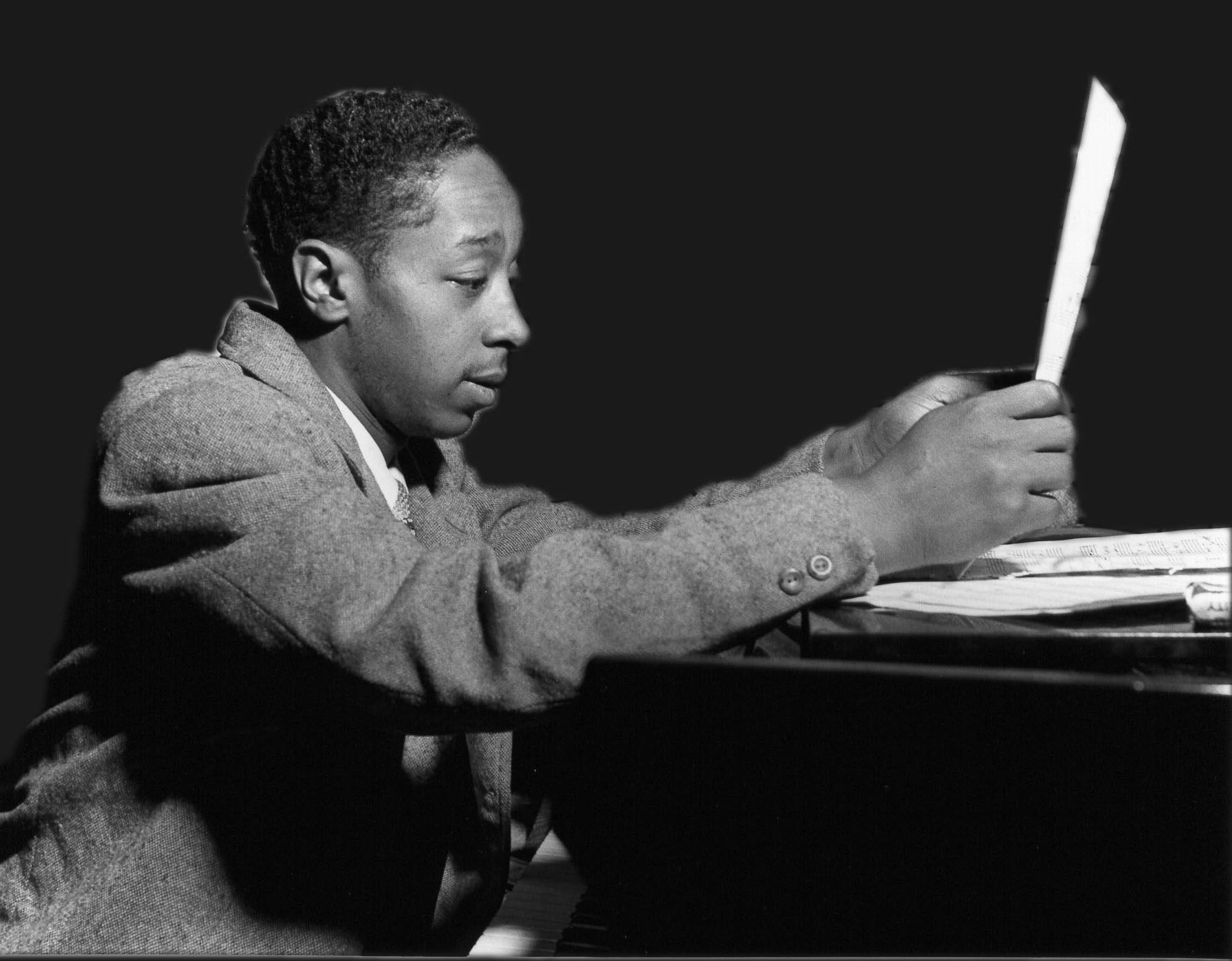 June 27, 1923 – May 19, 1967
An imaginative pianist who valued subtlety over virtuosity in the landscape of bebop, Elmo Hope never achieved the fame that his close friends did, perhaps because he so rejected stylistic norms of the time. Elmo was a classically trained pianist with technique rivaling that of his childhood friend Bud Powell and a composer of music whose inventiveness and complexity approaches that of Thelonious Monk. In fact, Elmo, Thelonious and Bud used to hang out so much together in the late 1940s they became known as "The Three Musketeers." Powell, in Francis Paudras' book "Dance of the Infidels" is quoted as saying, "You gotta hear Elmo. He's fabulous. His stuff is very hard. He does some things that even I have trouble playing." Read more...