Thandiwa

– Grachan Moncur III

A quirky waltz whose melody is not always related to the changes. First and second parts are available in addition to the lead sheet.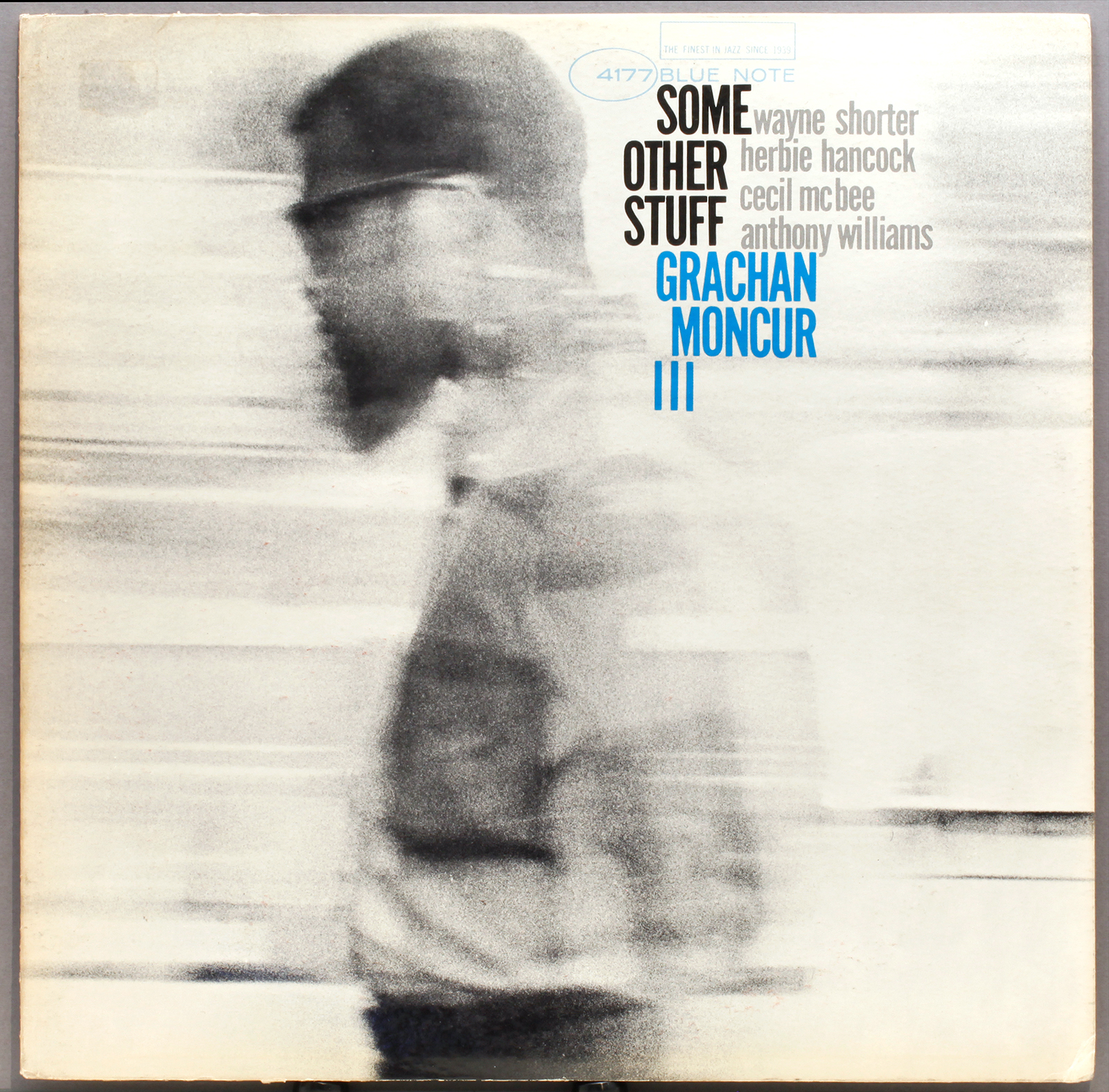 All selected items will be available for download after purchase.
Recording:

Grachan Moncur III - Some Other Stuff

Recorded on:

July 6, 1964

Label:

Blue Note (BLP 4177)

Concert Key:

B-flat

Vocal Range:

, to

Style:

Swing (medium)
Trombone - Grachan Moncur, III
Tenor Sax - Wayne Shorter
Piano - Herbie Hancock
Bass - Cecil McBee
Drums - Tony Williams
This song is both simple and quirky; its simplicity highlights its quirks. Grachan's writing style has something in common with Thelonious Monk's and Herbie Nichols' writing in this respect. The main idiosyncrasy of this song is the melody of the second and sixth measures: the first note of these measures is B♭, and the underlying chord is a G major 7th. Similarly, in the B section most of the chords are major 7ths with added flat 9ths, a rare chord quality with three chromatically adjacent notes (major 7th, tonic, flat 9th).

About the arrangement: At first it seems like beats 2 and 3 of the first two measures are equally accented. However, on the recording the tenor sax accents beat 2 only, and the trombone accents beat 3. This gives the impression that only one horn is playing each note, but they are in fact playing unison throughout the A section.
"Some Other Stuff"
was recorded at the legendary
Van Gelder Studio
in Englewood Cliffs.
Thandiwa or Thandiwe is the Zulu word for "beloved one."
At the time of this recording, Wayne Shorter, Herbie Hancock and Tony Williams were all in Miles Davis' quintet, but had not yet recorded a studio album with Miles together. Grachan had recorded with Herbie and Tony on Herbie's 1963 album "My Point of View"; Tony was also on Grachan's first album as a leader, "Evolution," from the same year. In 1965 both Grachan and Herbie played on Wayne's album "The All Seeing Eye." "Some Other Stuff" was bassist
Cecil McBee
's first recording alongside any of the other players.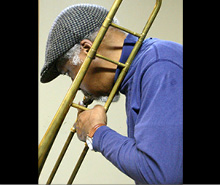 June 3, 1937 – June 3, 2022
Grachan Moncur has been one of the leading jazz trombonists throughout the past fifty years. He has played with many jazz legends including Ray Charles, Wayne Shorter, Blue Mitchell and Jackie McLean. Moncur first learned the cello at the age of nine. Inspired by his father, bassist Grachan Moncur II, who played with the likes of the Savoy Sultans, Billie Holiday and Dinah Washington, he turned to the trombone at the age of eleven. He began attending the Laurinburg Institute, honing his skills and attending shows where he sat in with drummer Art Blakey and alto saxophonist Jackie McLean. While studying at the Manhattan School of Music and Julliard, he began performing as a leader with greats including Wayne Shorter, Gary Bartz and Blue Mitchell. He took part in two classic Jackie McLean albums, "One Step Beyond" and "Destination Out," contributing multiple compositions. He recorded two albums as a leader for Blue Note: "Evolution" with McLean and Lee Morgan and "Some Other Stuff" with Herbie Hancock and Wayne Shorter. Read more...