Song From Within

– Michael Cochrane

A meditative ballad, there's also a solo piano arrangement by the composer.

All selected items will be available for download after purchase.
Recording:

Michael Cochrane - Elements

Recorded on:

September 23 and 24, 1985

Label:

Soul Note (SN 1151)

Concert Key:

G minor

Vocal Range:

, to

Style:

Ballad
Trumpet - Tom Harrell
Tenor Sax - Bob Malach
Piano - Michael Cochrane
Bass - Dennis Irwin
Drums - Jimmy Madison
Song From Within is a winsome, meditative ballad from pianist-composer Michael Cochrane. The rising and falling lines of the melody are highly lyrical, creating a lasting impression on the listener, who will likely be humming this composition for days even after just one listen.

Our audio excerpt starts at melody and goes through the entire A section; the B section modulates these same themes and takes them in new harmonic directions. On the recording, however, Michael begins with solo rubato piano, using the B section as an introduction. While this makes for an effective arrangement, any number of introductions could nicely set up the head—get creative and try it your own way.
This
album came relatively early in Michael's career—it was his first release as a leader. His first credit as sideman came in 1973 on Hannibal Marvin Peterson's "The Sunrise Orchestra" (Sunrise 1944), so he was already a seasoned studio player by the release of his first album under his own name. Earlier that year, Michael received his Master of Arts degree at NYU.
Solo Piano Arrangement: This ballad makes a great solo piano exploration. The advanced-level arrangement by Cochrane shows how to phrase the melody and integrate the chords to bring the lead sheet to life.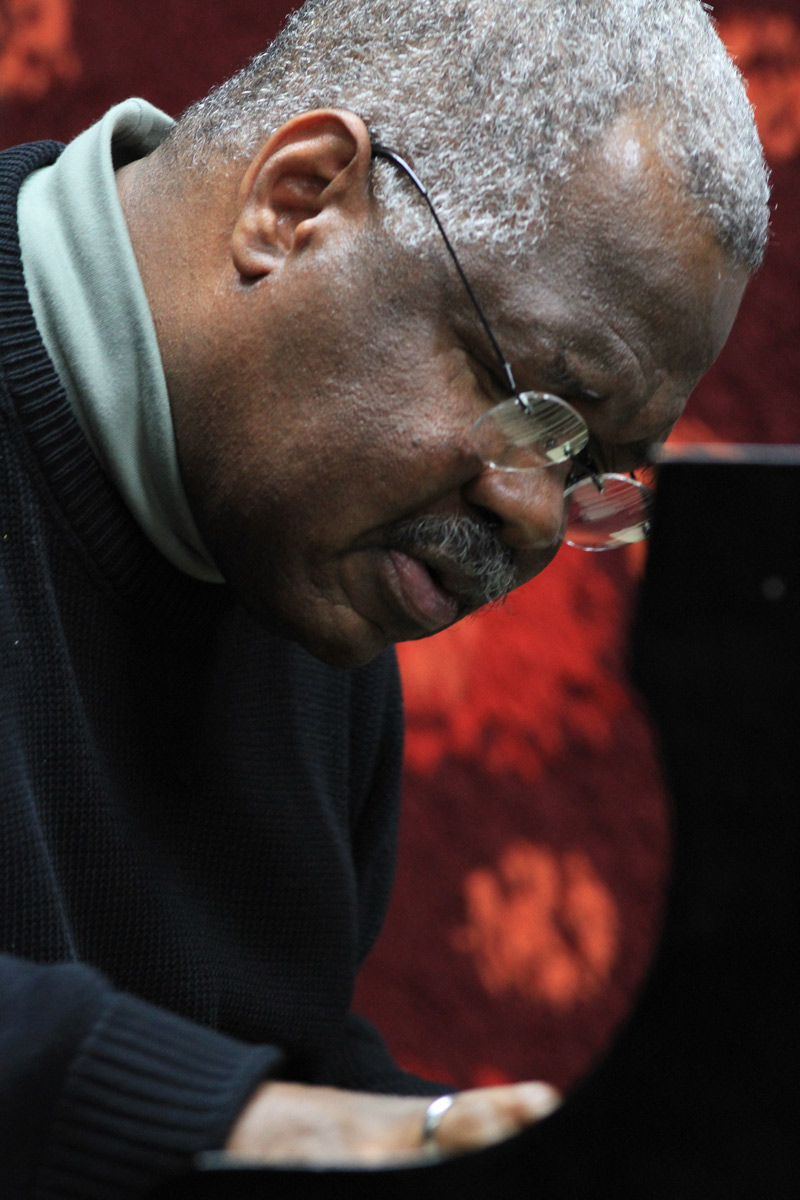 born on September 4, 1948
A forward-leaning yet strongly swinging modern pianist, Cochrane studied with the noted Boston-based piano teacher Madame Margaret Chaloff (mother of Serge Chaloff) and the inimitable Jaki Byard. In a fruitful career, he has performed and/or recorded with saxophonists Michael Brecker, Sonny Fortune, Oliver Lake, David Schnitter and Chico Freeman and trumpeters Clark Terry, Valery Ponomarev, Jack Walrath and Ted Curson; also bassist Eddie Gomez, as well as many others. Read more...