Song For Tina

– Steve Nelson

One of Steve Nelson's more advanced compositions, due to its complex and rich harmonies and 4-against-3 rhythms.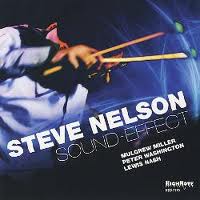 All selected items will be available for download after purchase.
Recording:

Steve Nelson - Sound Effect

Recorded on:

June 12, 2007

Label:

HighNote (HCD 7175)

Concert Key:

No key center

Vocal Range:

, to

Style:

3/4 swing (medium up)
Vibes - Steve Nelson
Piano - Mulgrew Miller
Bass - Peter Washington
Drums - Lewis Nash
The subdivision of four equal beats in a measure of 3/4 is often confusing to explain and notate. A common mistake is the use of the term "triplet." For four notes to fit evenly in the space of three quarter notes, they must be dotted eighth notes; these are slightly slower than quarter-note triplets. There are many ways to notate this, which have slightly different effects at different tempos. For this song, as we usually do, we have notated the subdivision of four in 3/4 as quarter notes beamed together with a tuplet bracket indicated 4:3. Notating them as beamed-together dotted eighth notes, or with ties to show the beats, would be more confusing at this fast tempo.

This song actually adds a further complication to the issue of 4 against 3/4, as the A section melody has the third of the four notes extended, with the fourth delayed and more of a pick-up to the next measure. Accordingly, the four notes bracketed together in the 4:3 tuplet for each measure are two quarter notes, a dotted quarter note, and an eighth note. With swing eighth notes, this is quite similar to an eighth note followed by two quarter notes and another eighth note—but it is more even and can "float" over the beat instead of being tied to an eighth-note-based grid.

These four-note figures are used to outline descending chordal structures. This song is an example of Nelson's more impressionistic bag, with a modal A section alternating F♯ melodic minor and D dorian. The B section of this 28-measure AAB form begins with descending major 7♭5 chords, leading to a II-V7 to C minor. Piano fills from the in head of the recording are notated in the lead sheet; they continue the rhythms of the melody.
"
Sound-Effect
," the first of Steve's albums as a leader for the HighNote label, is his third quartet album. He has also recorded for HighNote with saxophonists David "Fathead" Newman and Houston Person, and with pianist Cyrus Chestnut, among others. Mulgrew Miller, who died in 2013, was commemorated on Steve's fourth quartet album, "
Brothers Under The Sun
."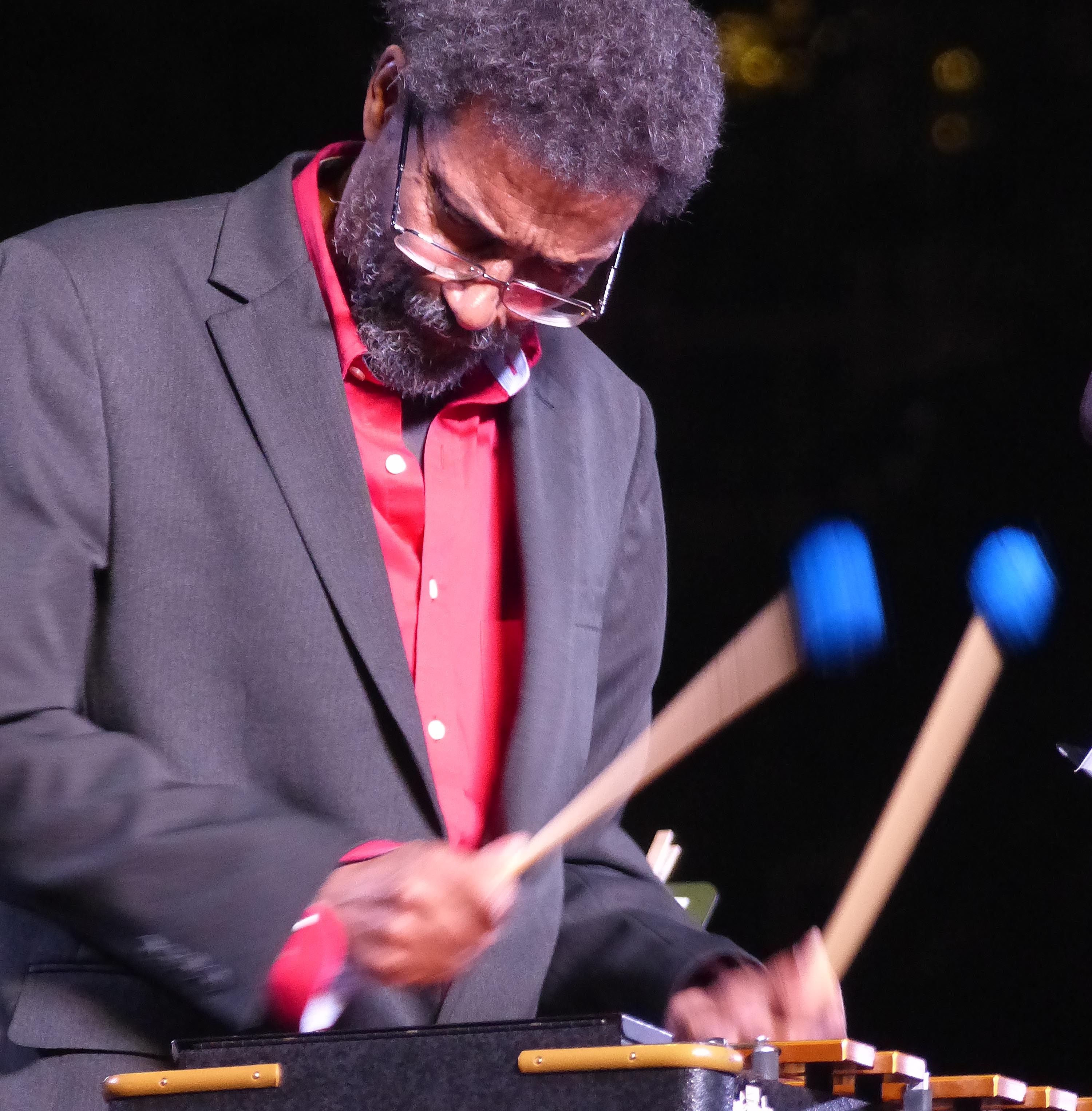 born on August 11, 1954
Vibraphonist Steve Nelson's career began in the early 1970s. His first touring experience was with the legendary guitarist Grant Green. Steve cites Milt Jackson as his first major influence, although in later years he developed a harmonically open sound influenced by Bobby Hutcherson. While attending the State University of New Jersey at Rutgers then-new jazz program, he met pianist Kenny Barron, drummer Freddie Waits, guitarist Ted Dunbar and reedman James Spaulding, who were all faculty members. Through them, he began to perform in New York City. In 1976, at age 22, Steve recorded with James Spaulding ("Plays The Music Of Duke Ellington"), and in 1980 recorded albums with Kenny Barron and Ted Dunbar. Read more...