Soft Talk

– Julian Priester

This uptempo bebop-style head on the chord progression of the standard Whispering offers a tasty alternative to Dizzy Gillespie's classic on the same changes, Groovin' High.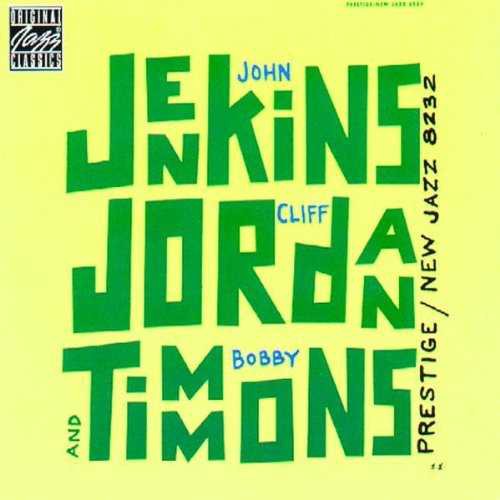 All selected items will be available for download after purchase.
Recording:

John Jenkins - Jenkins, Jordan And Timmons

Recorded on:

July 26, 1957

Label:

New Jazz (NJ 8232)

Concert Key:

E-flat

Vocal Range:

, to

Style:

Swing (uptempo)
Alto Sax - John Jenkins
Tenor Sax - Clifford Jordan
Piano - Bobby Timmons
Bass - Wilbur Ware
Drums - Dannie Richmond
Though the title may suggest a slow or laid-back song, Soft Talk is a hard-driving uptempo swinger. The name is actually a reference to its source material: the changes of the standard Whispering. Like Groovin' High, Dizzy Gillespie's classic on the same chord progression, Soft Talk is written in a classic bebop style. The stop-and-start rhythms are a bit more irregular than Groovin' High; Dizzy's melody is referenced at the beginning of the B and D sections, but with the main two-note phrase reappearing in a rising sequence on beat 4 and then 2 of the next measure.

Our lead sheets reflect this recording. Alto saxophonist John Jenkins plays part of the B and D sections an octave lower, in unison with the tenor sax, but the melody is certainly playable in the upper octave throughout as shown on our E♭ lead sheet.
"Jenkins, Jordan & Timmons"
was recorded at Rudy Van Gelder's legendary
Hackensack Studio
.
Julian Priester played on the first recording of
Soft Talk,
by Sun Ra's septet in February 1956. This version is in the key of F; the melody is slightly different from the Jenkins/Jordan/Timmons recording. A classic example of straight-ahead, small-group early Sun Ra, this recording has a big-band-esque 4-horn arrangement featuring tenor saxophonist John Gilmore on the melody and first solo.
Alto saxophonist John Jenkins' all too brief career was mostly documented in an all-star series of recordings in 1957, of which "
Jenkins, Jordan & Timmons
" was the seventh. In the previous month Jenkins played on Clifford Jordan's self-titled debut album. Jenkins stopped playing in the '60s, but started again in the '80s; the only recording from the latter part of his career was also with Jordan, on the latter's 1990 big band album "Play What You Feel."
"Jenkins, Jordan & Timmons" is also the second of three albums featuring Jenkins alongside drummer Dannie Richmond, one of only a few recordings Richmond made outside of his work with Charles Mingus. Richmond and Clifford Jordan played together in Mingus' sextet for his 1964 European tour; though there are many well-known live recordings from the tour, Jordan never made a studio recording with Mingus.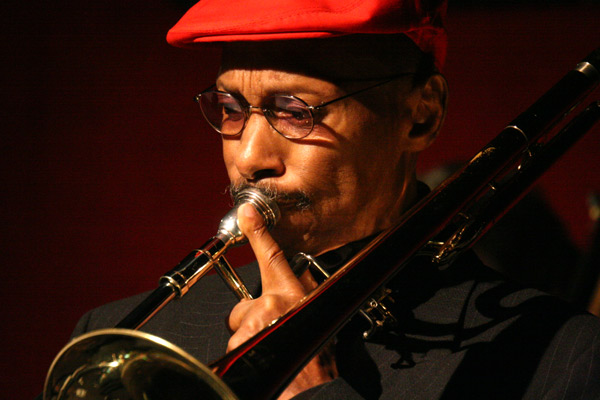 born on June 29, 1935
Julian Priester has brought a vital, spirited style of trombone playing to a wealth of artists, while contributing interesting compositions to the libraries of many of these groups. In his native Chicago, he played with bluesmen Muddy Waters and Bo Diddley, forward-looking bandleader Sun Ra, the master swing era vibist Lionel Hampton and blues-jazz singing marvel Dinah Washington. Read more...