Out Of Joe's Bag

– Hank Mobley

This Hank Mobley composition is a great feature for the drums with its open spaces for fills. See how Philly Joe Jones uses the space in our detailed drum transcription.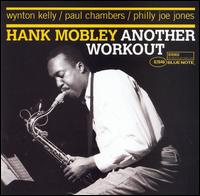 All selected items will be available for download after purchase.
Recording:

Hank Mobley - Another Workout

Recorded on:

December 9, 1961

Label:

Blue Note (BST 84431)

Concert Key:

B-flat

Vocal Range:

, to

Style:

Swing (uptempo)
Tenor Sax - Hank Mobley
Piano - Wynton Kelly
Bass - Paul Chambers
Drums - Philly Joe Jones
If you've listened to recordings made by drummer Philly Joe Jones, you know that he is instantly recognizable for his "slickness." Listen to Hank's line on Out Of Joe's Bag: the rhythms in the melody are "Philly Joe" all the way. A great drummer feature.

Don Sickler: "One of the most fascinating things to me about Hank Mobley's writing is the fact that he always wrote for specific musicians and specific recording dates. I remember when I first talked to Hank about his recorded originals, I would mention a song title of his and he'd say 'Sing it to me,' because he usually had forgotten the name of the composition. Once he recognized what I was singing, he'd first tell me who the drummer was on that session, and then name the rest of the rhythm section. Check out Hank's writing for his sessions with Art Blakey, Philly Joe Jones and Billy Higgins, three incredible drummers and Hank's favorites. All three are distinctively different, and Hank understood that and wrote specifically for each one of them. It's immediately clear which one of those drummers he's writing for. Believe me, the drummers knew it too, that's why the drummers loved Hank's music. They knew he had them specifically in mind when he wrote."
Check out other titles on
Another Workout
.
Drum Transcription>
A nine-page in-depth drum transcription of Philly Joe Jones
drum
including his drum intro, what he plays for the in and out melodies, as well his drum solo.
-- horn melodies are shown above the drum staff
-- eight-measure drum solo intro
-- AABA in melody (16 measure call and response A sections and 8 measure bridge)
-- eight-measure drum solo to set up first soloist (Hank Mobley)
-- Philly Joe's playing behind eight bars of Hank Mobley's first solo chorus
-- Philly Joe's drum solo (track timing for the start of his solo is notated on the music: 3:22)
-- AABA out melody including ending
As the title suggests, Mobley wrote this song specifically for Philly Joe. Starting first with an eight-bar drum intro, then Philly Joe's interaction with the melody, which consists of a call and response of two-bar phrases with horns, then drums. Only a drummer like Philly Joe can fill every two bars and make it feel so good. Also included is a full solo chorus over the form, which is incredibly dynamic and technically astonishing.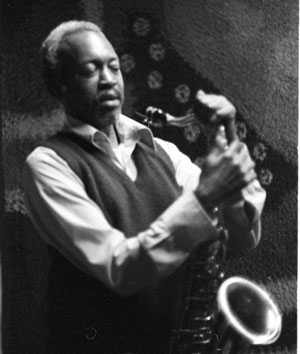 July 7, 1930 – May 30, 1986
Hank Mobley is one of the most acclaimed tenor saxophonists in modern jazz history. He is recognized by musicians and critics alike as one of the most important and eloquent jazz instrumentalists of all time. He recorded well over 100 of his own original compositions and left an indelible mark on the post-bop jazz scene. Read more...