Old World, New Imports

– Hank Mobley

An upbeat, playful, thrill of a composition! Philly Joe Jones drum transcription available: this is Philly Joe at his very best.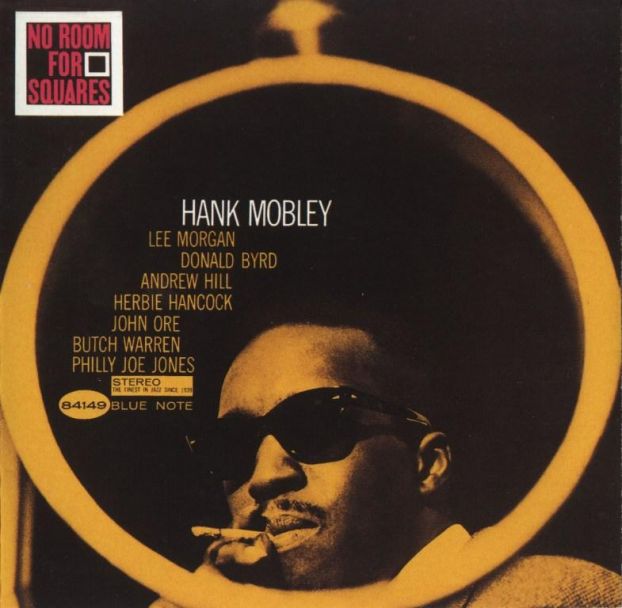 All selected items will be available for download after purchase.
Recording:

Hank Mobley - No Room For Squares

Recorded on:

March 7, 1963

Label:

Blue Note (BLP 4149)

Concert Key:

B-flat

Vocal Range:

, to

Style:

Swing (uptempo)
Tenor Sax - Hank Mobley
Trumpet - Donald Byrd
Piano - Herbie Hancock
Bass - Butch Warren
Drums - Philly Joe Jones
On this quintet recording, at the beginning the melody is divided as a question and answer between trumpet and tenor sax, then the horns play the melody in octaves. The melody also works great for a single instrument.

A quirky and playful song,
Old World, New Imports
features some of Philly Joe's best playing
drum
. His time is simply incredible, always smooth and swinging. Take particular note of how he plays through the melody, especially the moments where he goes off the ride cymbals and plays the melody around the kit. Also, note how much he references the melody and the "vibe" of the song in his drum solo.
The transcription outlines the entire recorded track. It starts with Philly Joe's eight-measure solo which sets up the melody. It's a six-page in-depth drum transcription including what Philly Joe plays to accompany the in and out melodies, as well as his playing on the "shout chorus," which features him.
-- Eight-measure drum solo intro
-- horn melodies are shown above the drum staff
-- AABA in melody
-- Philly Joe's playing behind eight bars of Hank Mobley's first solo chorus
-- After three Hank Mobley solo choruses and two Donald Byrd solo choruses, it's pianist Herbie Hancock's turn. This is a 32-measure AABA composition with the same format for solo choruses. The concert chord progression is "rhythm changes" in B-flat for the A sections and "rhythm changes" in E-flat for the B section.
-- shout chorus (time of track notated: 4:38) A sections: four measure of rhythmic horn melody alternates with four measures of Philly Joe. B section: Drums solo.
See and hear drummer Evan Hughes as he plays part of his own transcription along with the CD in the video above.
In real life, during the excitement of a soloing moment, things can take an unexpected turn. All of a sudden the form might change. Then it's "recovery time" for the musicians. When soloing on "rhythm changes" a soloist can explore different directions and be adventurous. Herbie Hancock's solo contains one of those unplanned, adventurous moments. He found himself leaning toward E-flat a little early in the second A of his second chorus, and suddenly the eight measures of A2 took on a different shape: A2 was actually only four measures long, with the B section (E-flat) the next four measures. Then Herbie recovered for the last A section to finish the chorus. The result is that his second chorus was only 24 measures in length instead of 32. He then played two more full choruses, setting up the shout chorus.
Crazy things can happen when you're soloing. If things get strange for a moment, you've got to just "go for it" and make it work, as Herbie did. Everyone knew when it was time for the "shout chorus."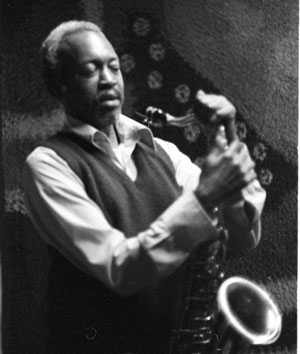 July 7, 1930 – May 30, 1986
Hank Mobley is one of the most acclaimed tenor saxophonists in modern jazz history. He is recognized by musicians and critics alike as one of the most important and eloquent jazz instrumentalists of all time. He recorded well over 100 of his own original compositions and left an indelible mark on the post-bop jazz scene. Read more...