Mobe

– Hank Mobley

A charming "rhythm changes" variant, with descending bass figures in the second half of the A section and a Latin groove on the bridge. Second parts are available as well as piano and bass parts.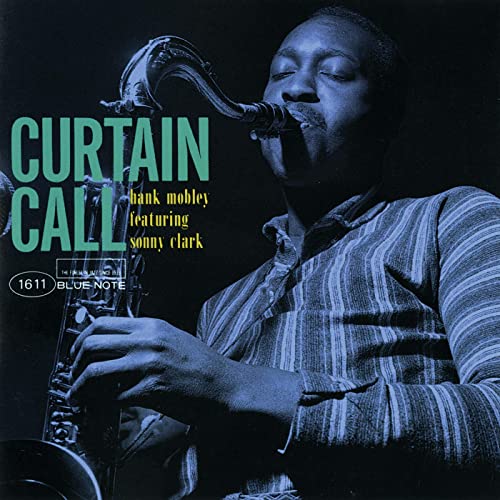 All selected items will be available for download after purchase.
Recording:

Hank Mobley - Curtain Call

Recorded on:

August 18, 1957

Label:

Blue Note (TOCJ 1611)

Concert Key:

G

Vocal Range:

, to

Style:

Swing (medium up)
Trumpet - Kenny Dorham
Tenor Sax - Hank Mobley
Piano - Sonny Clark
Bass - Jimmy Rowser
Drums - Art Taylor
A charming medium-up swinger with a pronounced bounce. The melody is sweet-toned, at times bluesy, and very swinging with those characteristic Mobley rhythms. This song is based on "rhythm changes," but with an unusual variation in the head: the 5th and 6th measures feature a bass line descending in whole steps from the tonic, with no chords. The next two measures have a minor II-V7 (but resolving to G major) with the bass line still descending back to the tonic. The bridge is also different from "rhythm changes," going to B♭ and back to G with a soaring, lyrical melody. On the head, the rhythm section plays a Latin groove on the bridge, a "bop rhumba" with the drums mostly on rims.

Second parts are available for the two-horn arrangement. The horns are mostly in octaves on the A section. On the bridge the second part has a countermelody that fills in rhythmically around the long notes of the melody. We also have piano and bass parts, which show both the melody and second part with, respectively, piano comping rhythms and bass rhythms below the staff. Drummers can use either of these parts or the lead sheet.
"Curtain Call"
was recorded at Rudy Van Gelder's legendary
Hackensack Studio
.
This session wasn't released until 1984, when the Japanese Blue Note label issued it as "Hank Mobley Quintet Featuring Sonny Clark." There was a mistake in the credits on this album: bassist Jimmy Rowser was misidentified as George Joyner (who was later known as Jamil Nasser). This was corrected when the session was reissued in 1996, with the album title "
Curtain Call
." This session and "
Peckin' Time
" are among the nine albums on Mosaic's box set "The Complete Blue Note Hank Mobley '50s Sessions," released in 1998.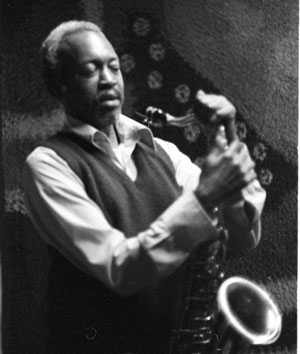 July 7, 1930 – May 30, 1986
Hank Mobley is one of the most acclaimed tenor saxophonists in modern jazz history. He is recognized by musicians and critics alike as one of the most important and eloquent jazz instrumentalists of all time. He recorded well over 100 of his own original compositions and left an indelible mark on the post-bop jazz scene. Read more...