Minor Thang

– Tony Reedus

A rhythmic minor blues head, propelled by drum figures that complement the melody.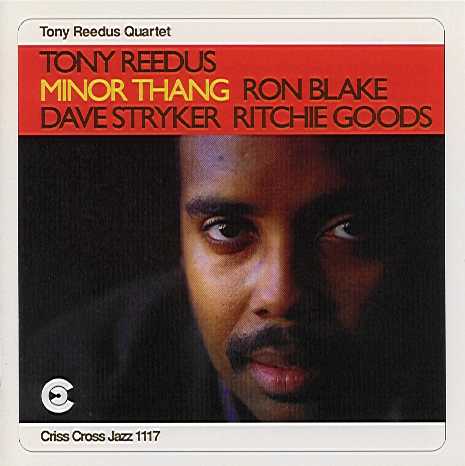 All selected items will be available for download after purchase.
Recording:

Tony Reedus - Minor Thang

Recorded on:

December 23, 1994

Label:

Criss Cross Jazz (1117)

Concert Key:

C minor

Vocal Range:

, to

Style:

Swing (medium up)
Tenor Sax - Ron Blake
Guitar - Dave Stryker
Bass - Richie Goods
Drums - Tony Reedus
Though this song is not overtly a drum feature, the drums have an important role with a series of rhythmic figures that complement the melody. Minor Thang is a minor blues head that develops a single theme, which gets shifted into a variety of rhythmic positions and phrase lengths. Combined with the narrow melodic range, this thematic focus recalls Thelonious Monk's Straight, No Chaser. The head changes contain several passing chords that add harmonic momentum to the blues framework. Our changes are taken from the original manuscript; they're played a bit more loosely on the recording.
Tony Reedus' third album as a leader, "
Minor Thang
" was recorded in two sessions a year apart (the second session was December 17, 1995). This was his only recording with saxophonist Ron Blake. Tony played with bassist Richie Goods on trio albums by pianists Mulgrew Miller and Anthony Wonsey. "Minor Thang" was also Tony's first recording with guitarist Dave Stryker; in April 1995 Tony played on "Our Sound," Dave's second quartet album co-led with alto saxophonist Steve Slagle.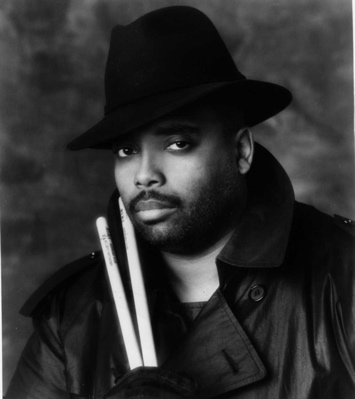 September 22, 1959 – November 16, 2008
Tony Reedus was a dynamic, animated drummer who was in demand with some of the greatest jazz masters. After a musical upbringing in the church, he first gained notoriety in the early 1980s as a member of Woody Shaw's band. It only took a matter of time for the buzz on Reedus to prosper. Read more...