Mabel Is Able

– Robert Watson

Samba in 7/4—an exciting rhythmic challenge! Detailed rhythm section parts show how the groove works; we also have a full score besides a complete set of first and second horn parts.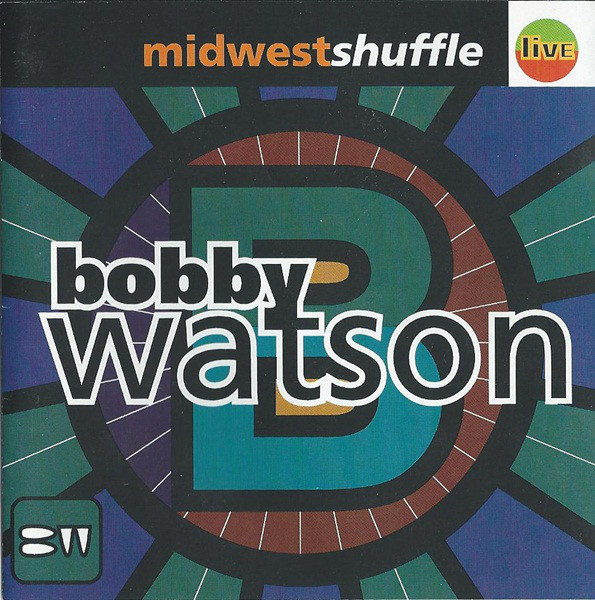 All selected items will be available for download after purchase.
Recording:

Bobby Watson - Midwest Shuffle

Recorded on:

October, 1993

Label:

Columbia (CK 57697)

Concert Key:

D-flat, No key center

Vocal Range:

, to

Style:

Latin (Samba)
Trumpet - Terell Stafford
Alto Sax - Bobby Watson
Piano - Edward Simon
Bass - Essiet Essiet
Drums - Victor Lewis
A samba like no other, Mabel Is Able is an odd-meter workout. The basic groove is in 7/4, subdivided as 4 + 3—an exciting meter when translated to a samba setting. However, this is not the whole story as the 7/4 is also alternated with 4/4 in the A and B sections, and 3/4 at the end of the form. It's a tricky rhythm challenge throughout, but a very fun song once you've got it together. All these changes in meter are connected by the melody, which repeats and develops a single rhythmic theme nearly throughout. The two phrases in the A section both have breaks for the melody in the first three 7/4 measures; the melody instrument sets up the rhythm here to really make Mabel Is Able stable.

This song has a slightly irregular form in a classic Bobby Watson style. The A, B, and C sections each repeat a variation of the theme at least twice, but in different lengths. A starts with three measures of 7/4 followed by 4/4—first with two 4/4 measures and then four on the repeat of the theme. The B section consists of three alternations of one measure in 7/4 and two of 4/4, while C stays in 7/4 for 10 measures finishing with three 3/4 measures. The changes are cyclical throughout, approaching a D♭ major key center at the A section but a bit less obvious at B and C; we show no key signature. The B section has a mostly rising set of II-V7s, and C vamps a two-measure phrase alternating resolutions to G♭ major and B♭ minor. The 3/4 measures at the end of the form descend chromatically to resolve into the next chorus. Solos are on the same form as the head, but without the breaks. The coda consists of one more break finishing on a unison D♭.

About the arrangement: Full score and parts are available for the quintet arrangement. The rhythm section parts are very detailed showing how the odd-meter groove works. The first horn parts are also the lead sheets; because the trumpet part is in a relatively low register, we have tenor sax and trombone first parts as well as second parts. Bobby changed the arrangement slightly after this recording; the second part harmony notes at the end of the head are different from what he originally played.
Recorded live on tour in Pittsburgh, Louisville, St. Louis, and St. Paul, "
Midwest Shuffle
" was the second of three albums by this lineup of Bobby Watson's Horizon quintet. Two years earlier, the same quintet recorded "Present Tense," a studio album which was Bobby's first on the Columbia label. Pianist Edward Simon recorded his debut album as a leader, "Beauty Within," a month before the "Midwest Shuffle" tour.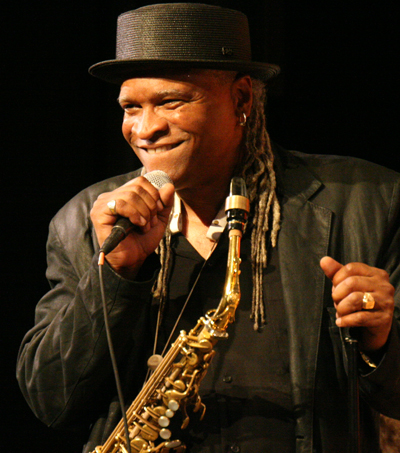 born on August 23, 1953
Robert "Bobby" Watson, who was born and raised in Kansas City, Kansas, grew up to become a jazz saxophonist, composer, arranger and education of formidable talent and acclaim. He got his degree from the University of Miami before becoming a member (and later the musical director) of legendary drummer Art Blakey's Jazz Messengers. He remained an invaluable member for four years, from 1977 until 1981. Read more...